As the end of summer approaches, many people begin to anticipate their favorite fall flavor: pumpkin spice. Because customers are willing to pay more for seasonal pumpkin-spiced menu items, adding your own menu offerings is a surefire way to boost your bottom line this autumn.
In this article, we look at a wealth of pumpkin spice dishes, drinks, and desserts that ambitious chefs have featured on their menus. From pumpkin spice caviar to pumpkin spice short ribs, we hope that these creative dishes spark your imagination and inspire you to have fun serving this seasonal favorite to its enduring fans.
What Is Pumpkin Spice?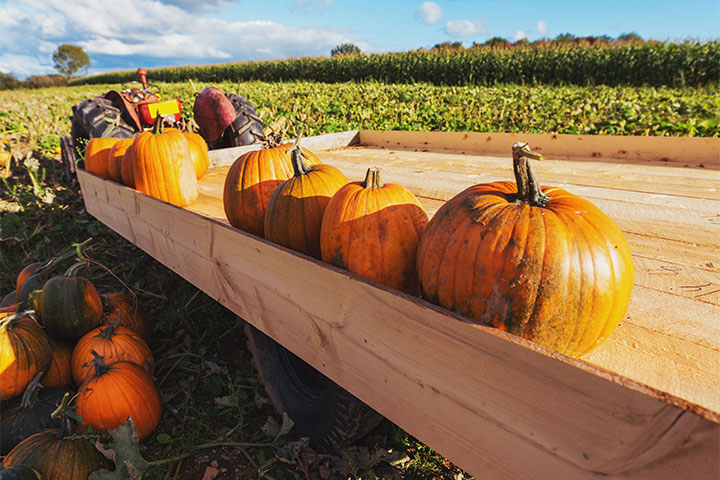 Pumpkin spice is a blend of cinnamon, nutmeg, ginger, cloves, and allspice. However, chefs may incorporate other spices like cardamom, mace, or even black pepper to add depth and complexity to their creations. The proportions of these spices can vary, yielding a versatile palette that chefs can manipulate to suit their unique culinary visions.
How Did Pumpkin Spice Gain Its Popularity?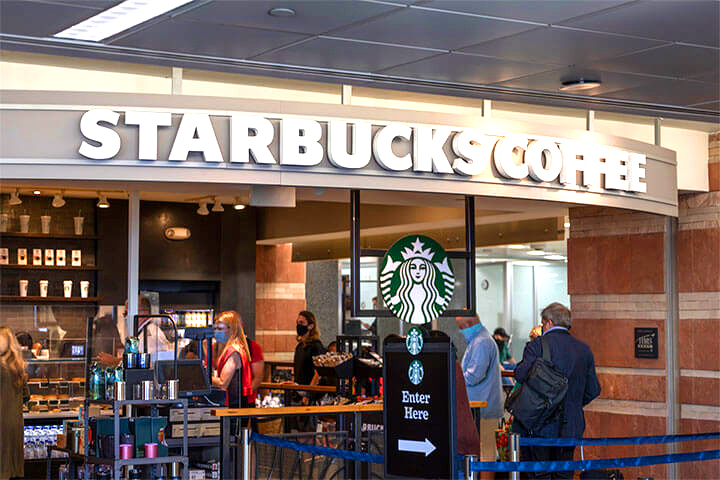 The meteoric rise of pumpkin spice into a cultural phenomenon can be attributed to a convergence of factors. Starbucks undoubtedly played a pivotal role in catapulting pumpkin spice into the mainstream, as their Pumpkin Spice Latte became an annual sensation. Additionally, its appearance in iconic films like Mean Girls, and the ever-growing influence of social media platforms have all contributed to pumpkin spice's pervasive presence in contemporary cuisine.
Exploring Innovative Pumpkin Spice Creations
Within the foodservice industry, pumpkin spice equals profit. From savory dishes to new twists on cocktails, chefs are pushing the boundaries of what is possible with this classic flavor. For your inspiration, we've gathered some out-of-the-box applications of pumpkin spice to help you build your fall menu. Our list includes examples of dishes that have appeared on fine dining, celebrity, and up-and-coming chefs' menus.
Oil Infusions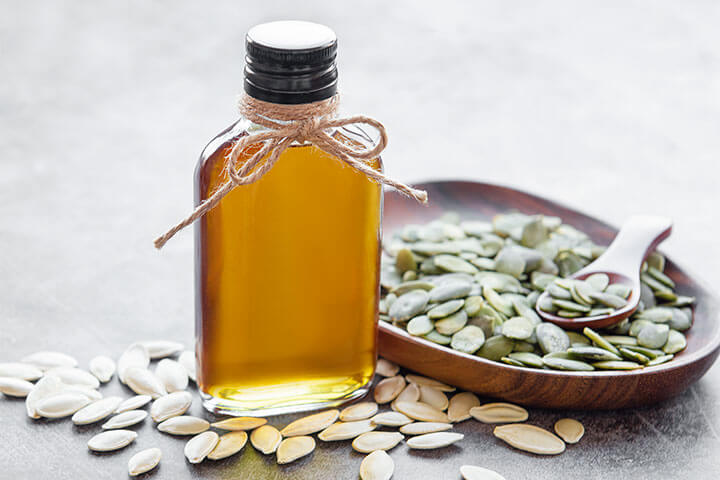 Professional chefs are increasingly infusing pumpkin spice into oils to create versatile and flavorful ingredients that can be used in a variety of dishes. Pumpkin spice oil can be used as a dressing for salads, a marinade for meats, or a drizzle for roasted vegetables.
Rebecca Weitzman, Executive Chef of Chalk Point Kitchen
One of Weitzman's favorite dishes to make with pumpkin spice oil is her lentil soup. She says that the oil adds a subtle sweetness to the soup, and it also helps to balance out the earthy flavors of the lentils.
Mei Lin, Chef-Owner of By Chloe
Lin is a vegan chef who is known for her creative and flavorful dishes. Above all, she has used pumpkin spice oil in her pumpkin spice pancakes and her pumpkin spice Brussels sprouts.
Dominique Crenn, Chef-Owner of Atelier Crenn
Crenn is a pioneer in the world of fine dining. In this case, she used pumpkin spice oil in her pumpkin spice agnolotti, a dish that featured pumpkin spice-flavored pasta dough filled with ricotta cheese, pumpkin puree, sage, and brown butter.
Appetizers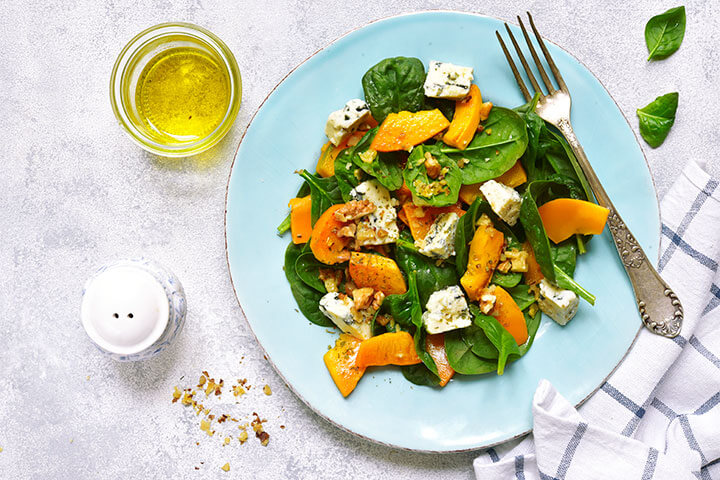 Pumpkin spice is a versatile flavor which makes it perfect for a wide variety of appetizers. Try to incorporate large plates for people to share, as pumpkin spice has a nostalgic and warm feel to it.
Pumpkin Spice Caviar by Thomas Keller of The French Laundry
Keller's seasonal take on the classic caviar appetizer is made with pumpkin seeds that have been roasted and then dehydrated. The seeds are then ground into a fine powder and seasoned with pumpkin spice. The pumpkin spice vinaigrette is made with pumpkin puree, olive oil, vinegar, and pumpkin spice. At this point, the dish is served in small spoons, with a few grains of pumpkin spice caviar on top.
Pumpkin Spice Poutine by Chef Grant van Gameren at Bar Raval
This poutine was made with French fries, cheese curds, and a pumpkin spice gravy. The pumpkin spice gravy added a warm and comforting flavor to the classic poutine.
Pumpkin Spice Pork Belly Bao Buns by Chef Andy Ricker at Pok Pok
Ricker filled steamed buns with braised pork belly, pickled vegetables, and a pumpkin spice sauce. The pumpkin spice sauce added a sweet and savory flavor to the pork belly, while the pickled vegetables added a bit of acidity and crunch.
Main Course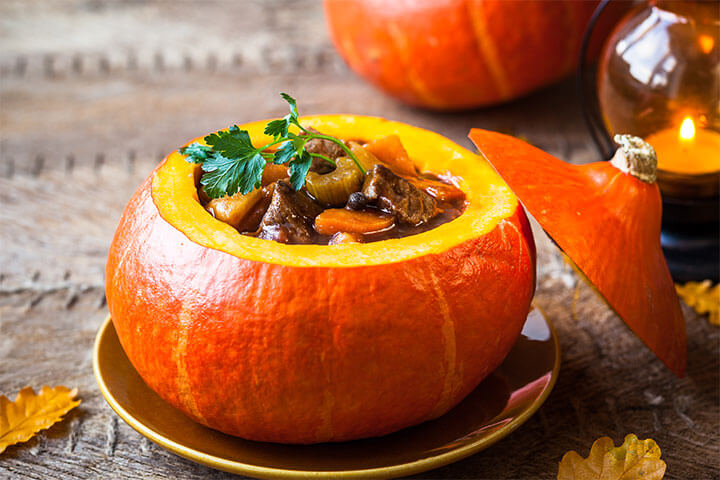 In savory dishes, such as roasted chicken or braised pork, a delicate sprinkling of this blend can impart a hint of sweetness that contrasts beautifully with the richness of the protein. Here are some examples of main courses chefs have prepared using this classic blend of spice.
Pumpkin Spiced Short Ribs with Apple Cider Reduction by Chef David Chang at Momofuku Ssäm Bar
Chang's savory dish featured slow-cooked short ribs infused with pumpkin spice. The short ribs were served with an apple cider reduction. As a result, the ribs were a hearty and flavorful dish, with a subtle sweetness from the pumpkin spice.
Roasted Pumpkin Spiced Chicken with Maple Glaze by Chef Daniel Humm at Eleven Madison Park
This dish featured a roasted chicken infused with pumpkin spice and coated with a maple syrup glaze. The chicken was then served with roasted vegetables and a pumpkin puree. The dish was inspired by Humm's childhood memories of eating pumpkin pie during the holidays.
Pumpkin Spiced Risotto with Black Truffle by Chef Grant Achatz at Alinea
This dish at Michelin-starred Alinea was a visually stunning, flavorful twist on classic risotto, with the addition of pumpkin spice and black truffle. The risotto featured Arborio rice cooked in a pumpkin spice broth and topped with black truffle shavings.
Cocktails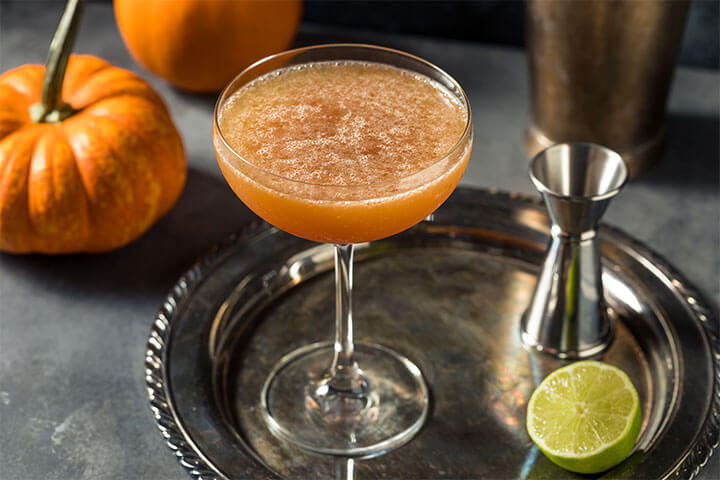 The cocktail scene has also experienced a pumpkin spice makeover. Mixologists have been crafting innovative libations that pay homage to the season. For instance, a pumpkin spice Old Fashioned, blending bourbon, spiced pumpkin syrup, and aromatic bitters, marries the coziness of fall with the sophistication of a well-crafted cocktail. Here are some additional examples of cocktails perfect for autumn.
Autumn Lovers Dream by Angelo Michael Lira, Bartender at El Puesto
This cocktail featured a blend of chocolate, vanilla, and hazelnut, topped off with a pumpkin spice froth and a cinnamon heart. Lira specifically chose vanilla vodka, Frangelico, Godiva chocolate liqueur, and pumpkin spice creamer for this drink.
Pumpkin Spice Margarita by Ivy Mix, Beverage Director at Leyenda
Perfect for warmer weather climates, this cocktail was a refreshing take on the classic margarita. It was made with pumpkin spice simple syrup and lime juice for the unique flavor, then beautifully garnished with a lime wedge and a sprig of rosemary.
Let's Pumpkin by Shawn Chen, Beverage Director at RedFarm
This pumpkin punch mixed bourbon and ginger liqueur with apple, lemon and pineapple juice, pumpkin puree, and a fall spice syrup. Lastly, Chen took the drink to the next level by serving it in hollowed-out tiny pumpkins topped with toasted meringue.
Dessert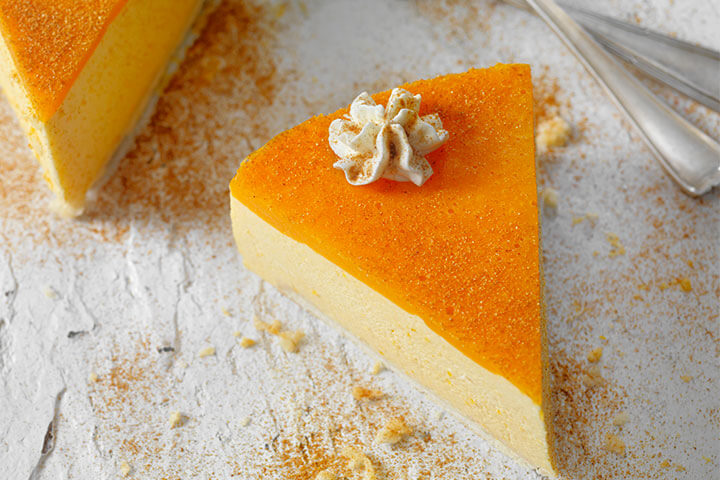 Chefs are pushing the boundaries by incorporating pumpkin spice into unconventional desserts. With a little creativity, pumpkin spice can be used to make a variety of uniquely delicious desserts your customers will love.
Pumpkin Spice Panna Cotta with Spiced Pecan Brittle by Pastry Chef Christina Tosi of Milk Bar
This dessert was a twist on the classic Italian panna cotta, made with pumpkin puree, cream, and milk. Tosi then topped it with spiced pecan brittle and a dollop of whipped cream. The pumpkin puree gave the panna cotta a rich and creamy texture, while the spiced pecan brittle added a crunchy and nutty flavor.
Pumpkin Spice Churros with Spicy Chocolate Ganache by Pastry Chef David Thompson of Nahm
To make these churros, Thompson used a traditional Spanish dough infused with pumpkin spice. They were then deep-fried and coated in a spicy chocolate ganache. The pumpkin spice gave the churros a warm and inviting flavor.
Pumpkin Spice Donut Bread Pudding by Chef Christina Galindo of The Royce Wood-fired Grill
This bread pudding was made with brioche soaked in a pumpkin spiced custard. Once the bread pudding baked until golden brown, it was served with a pumpkin spiced whipped cream.
It's Not Just for Lattes Anymore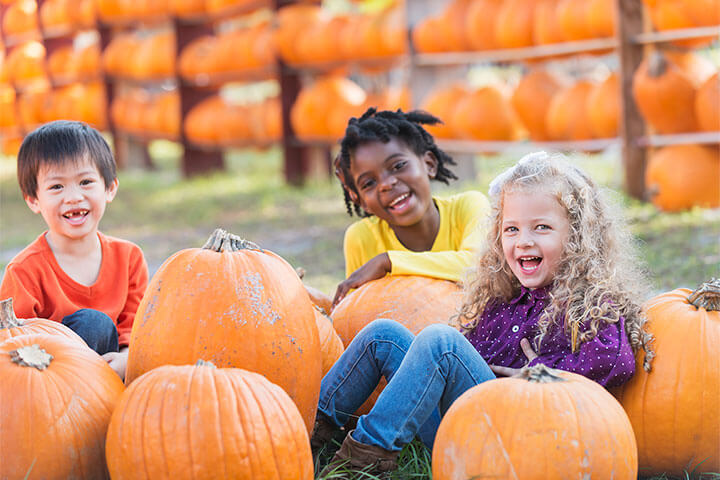 Chefs are proving that pumpkin spice is more than a fleeting trend; it's a versatile chef's tool that adds a touch of magic to every dish, reminding us that innovation and tradition can coexist harmoniously in the world of gastronomy. So, as fall approaches, dare to think beyond the PSL and make your own mark in the pumpkin spice market.