You may regularly stock up on single-use disposable gloves, but do you really know the purpose of each material and what's best for food preparation vs. janitorial use? Our buying guide will make your next disposable glove purchase easy.
---
Vinyl Gloves
Preferred use: Food Preparation
Designed for short-term use, vinyl gloves offer a cost-effective alternative to latex while providing an effective temporary barrier against biological contaminants.
Derived from synthetic PVC resins, vinyl gloves do not pose the same allergy risk as latex or natural rubber alternatives, making them an attractive option for food prep and employee safety.
Powdered gloves are lightly powered with cornstarch, making them easier to put on hands. It's a matter of preference to choose powder-free vs. powdered gloves.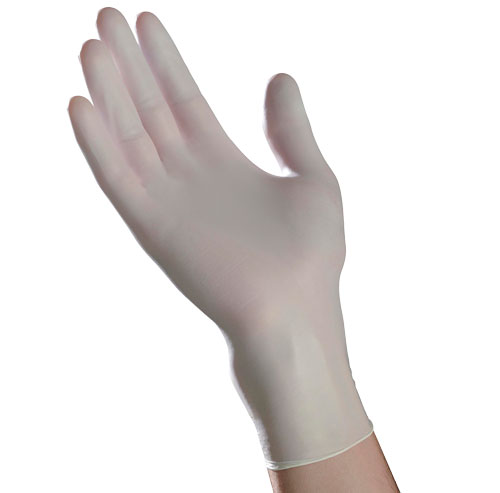 ---
Poly Gloves
Preferred Use: Food Preparation
Offering the best economy, polyethylene gloves serve as an inexpensive solution for creating a barrier between bare hands and food. Combined with proper hand washing practices, poly gloves can assist in maintaining a hygienic environment free from food-borne illnesses.
The unique texture of cast poly gloves sold at Wasserstrom offers an improved fit and is less likely to slip when wet.
The loose-fitting design is easy to don for frequent glove changes.
---
Latex Gloves
Preferred Use: Janitorial
Latex gloves offer a unique blend of comfort and protection. Resistant to puncturing, these gloves serve as an optimal barrier against biological contaminants. Latex is also widely considered to provide the greatest fit of any disposable.
Allergy concerns remain latex's biggest drawback when it comes to food preparation, which is why these gloves are recommended for janitorial use.
Three states have active restrictions on latex glove use in foodservice establishments: Arizona, Oregon, and Rhode Island.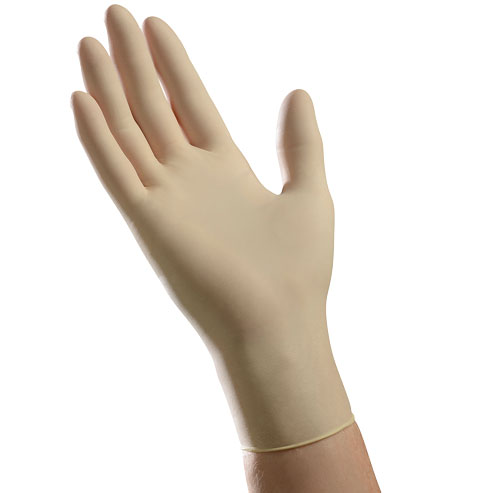 NEWS UPDATE: Ohio Joins Other States to Ban Latex Gloves for Restaurants & Foodservice Operations
---
Nitrile Gloves
Preferred Use: Janitorial
Regarded as the highest quality replacement for latex, nitrile continues to grow in popularity. Nitrile provides outstanding resistance against many commonly used chemicals, and is more resistant to puncturing than its latex and vinyl counterparts.
Nitrile gloves are also latex and protein-free, making them safe for everyone to use without allergy concerns.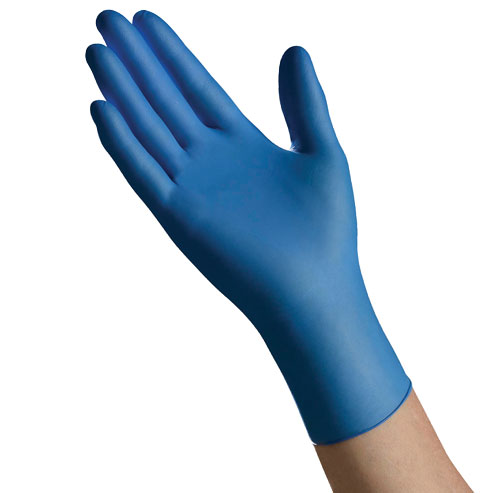 This post is sponsored by Tradex.