The New Normal: Part of a new series of articles focused on restaurant recovery; issues, best practices, and process changes that will become part of everyday business going forward.
As we work our way through the COVID-19 situation, we are seeing the first signs of a plan to reopen businesses. Reopening a restaurant is different than reopening other types of retail businesses. There are many specific technical issues that need to be addressed. And then there are the regulatory issues that might be even more complicated to deal with during these challenging times.
But we are here to help. Our team of experts has compiled a comprehensive list of action items for reopening a restaurant. We have even created a downloadable and printable PDF to make it easy for you. You certainly don't want to miss anything important. And we want to help you get back up and operating in the best way possible.
So first, let's discuss some issues in preparing to reopen a restaurant.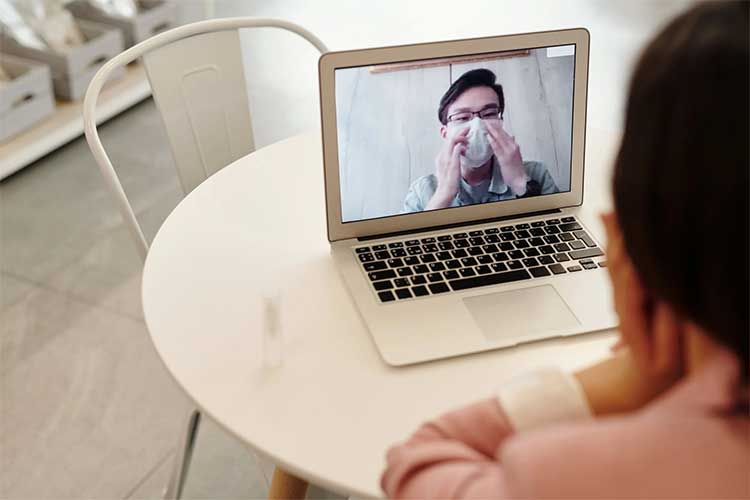 Communicate with Your Employees
If your restaurant or foodservice business went into full hibernation in response to the COVID-19 situation, then you may not have been in close contact with your employees during the closure. Now is the time to begin to open those lines of communication.
If you have email addresses for your employees, this is probably a good place to start. Send your employees regular updates. Even if there isn't much new to say, you want to get them prepared and thinking about a return to work.
Consider using teleconferencing or video conferencing as you get more clarity about how and when you will reopen your restaurant. There are likely to be new policies and procedures that will need to be implemented as we ease back into normalcy. You don't want to have all your employees figuring this out on the first day they are back. You can begin training them now.

Hire Where You Need To
Some of your employees may not return after this time off. Some may have found other jobs, which is understandable. So you need to take stock of your open positions and bounce that against what you believe your new schedule will be. Do you have enough coverage in all areas?
If not, now is a great time to get the word out that you are hiring. An unfortunate side effect of this situation is that many people will be looking for work. Give yourself enough time to find, interview, hire and train new associates for your open positions.
Again, if you wait too long, you are going to make it much harder on yourself.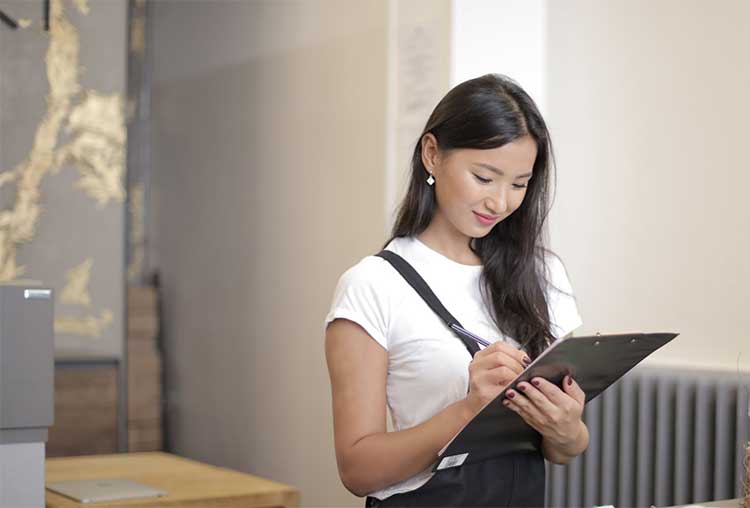 Talk with Your Inspectors
The rules and regulations vary greatly from place to place. But it is very likely that you will need to have a full, new set of inspections performed before you will be allowed to legally operate again.
These could be Health Department, Fire, and/or Liquor Control inspections. You will need to find out what is required in your specific circumstance and locality.
But again, start making contact now. Once things start rolling, it may be hard to make contacts and if inspections need to be done, it may be difficult to schedule. So, starting early is in your best interest.

Inventory Issues & New Supplies and Equipment
Reopening your restaurant probably doesn't mean simply returning to business as usual. There are likely to be additional restrictions in place and you will want to be sure you are ahead of the curve if you want to be among the first to return to business.
For example, you may need to install hand sanitizer stations for your customers and employees. Your workers may be required to wear masks and gloves. Supplies for COVID-19 response may be in short supply as demand picks up when restaurants reopen.
Delivery and takeout are still going to be prominent. Do you have the right takeout containers and disposables to safely and efficiently support this segment of your business? And some states (like Ohio) have loosened the rules around takeout and delivery of alcohol. Alcohol delivery & takeout comes with its own set of needs and issues.
Begin talking with your vendors now. Remember, everyone has taken a hit from this crisis. Opening the lines of communication will help you to know what you can reasonably accomplish. Your food suppliers may be short-staffed. New supplies that you need may be on backorder because of demand. So, start earlier than you think you need to.

Reopening a Restaurant: A Checklist
There is no single right way in reopening a restaurant after an extended closure. Not all of the items on this checklist will apply to your business. But we attempted to be as comprehensive as possible in putting together this checklist.
Please download the PDF version below or click on the "Print" icon at the top of this page to print this entire article.
| | |
| --- | --- |
| You will need the Adobe PDF Reader to view. | |
Front of the House
Bar/Beverage Service
Inventory Liquor, place order
Check and replace pour spouts as needed
Dust all bottles and shelves
Clean and sanitize bar ice bins, refill bins
Backwash espresso machine, check filter date and replace if needed
Run plain water through coffee and tea machines, check filters and replace as needed
Clean, sanitize and re-start frozen beverage machines per manufacturer's instructions
Restock Espresso and coffee beans, filters
Wipe down all under-bar units, inside and out, and restock as needed
Inventory and clean all glassware, cups, and saucers
Clean bar caddies and restock with napkins, stirrers, straws
Clean and sanitize all soda and beer lines, pour several servings to clear lines
Clean and fill fruit caddies
Wash bar service mats
Investigate lever or sensor operated ice & beverage dispensing
Dining Room/Bar/Patio
Arrange dining room and patio tables and bar seating to accommodate social distancing requirements
Wipe down and sanitize tabletops, seating and bar tops – de-gum as needed
Use vinyl treatment on any areas prone to cracking or wear
Clean table bases and level tables as needed
Clean and sanitize mats and carpeting
Clean and sanitize hi-chairs and booster seats
Clean trays and tray jacks
Clean and refill salt and pepper shakers, sugar caddies, all tabletop condiment items
Clean bus tubs
Add Hand Sanitizer Station to entryway of restaurant
Wash and sanitize all placemats
Sanitize vinyl menus and menu holders
Print new menus if applicable
Clean and/or dust windows and window sills, plants, décor items, light fixtures
Inventory and wash all china, flatware, serving pieces – reorder as needed
Dust and refill candle holders/votive lights
Clean and sanitize server station, stock with glassware, water pitchers, all items as needed
Power-wash patio and outdoor furniture, sanitize tabletops
Check umbrellas for wear, replace as needed
Clean and sanitize outdoor service stations
Take-Out and Delivery
Inventory and order take-out containers, bags, tamper-proof labels, growlers, cups
Investigate purchase of hot holding cabinets as takeaway business increases
Set up to-go procedures for deliveries and pick-ups
Back of the House
Refrigeration/Freezers/Walk-Ins
Empty ice machines, clean bins, run sanitizing cycle as directed by manufacturer
Replace ice machine in-line filters, check water lines
Wipe down exterior and tops of ice machines/bins
Power wash walk-in floors, clean mats, shelves, bins
Check gaskets on doors of all refrigeration and freezer units, clean or replace as needed
Check to ensure working thermometers are in each refrigeration unit
Clean condensers, replace filters if applicable
Check all foods in freezers, walk-ins and discard as indicated
Wipe down and sanitize all sandwich/prep units including cutting boards
Hot Line
Initiate start-ups and/or performance checks on gas equipment per manufacturer's instructions
Replace fryer oil. Inventory & restock fryer filter pads and media
Clean and sanitize broilers, griddles, ovens and other cooking equipment
Clean, sanitize and clear toasters, warmer drawers and conveyor ovens of crumbs
Clean and check for proper operation of hoods, filters, ductwork, fans, belts and fire suppression systems
Clean and/or replace hood filters as needed
Check pilots and burners for proper operation. Adjust if necessary
Calibrate ovens
Inspect, repair or replace electric cords and plugs
Get quotes for equipment that may need to be replaced
Prep and Storage
Clean and sanitize all worktables, under-shelves, utensil racks and serving lines
Slicer – fully clean, sharpen blade, oil maintenance points
Inventory, clean, sanitize and restock utensils, cutting boards, knives, mixers, blenders, food storage containers, Day Dots, bags
Inventory miscellaneous replacement parts for equipment, food processor blades, blender containers, can opener gears and blades – re-order as needed
Inspect, clean and sanitize can openers. Replace knife and gear if necessary
Inspect, clean and sanitize portion control scales. Check for accuracy and re-calibrate if necessary
Inventory, inspect and discard as needed dry storage products. Wipe down and/or replace/refill storage containers
Clean and sanitize shelving units and ingredient bins
Inventory all food items and place orders with suppliers. Take into consideration any new menu items/changes
Dish Pit, Maintenance and Janitorial
Make sure grease traps, floor drains are operational (add water)
Confirm dish machine functioning/heating to temp
Inventory and restock janitorial supplies, fresh mop heads, green pads, trash bags, brooms, TP, paper towels, cleaners and sanitizers
Clean and sanitize mop sinks and mop buckets
Clean and sanitize restrooms
Consider additional or mobile handwashing sinks sanitizing stations, touchless dispensers and a designated disinfector policy
Dust, clean and or replace stained ceiling tiles throughout the facility
Add additional hand sanitizing stations at exit/entry points
Power wash kitchen mats
Facilities, Financial and Cash Management
Bring POS systems up to date to reflect menu and/or pricing changes
Replenish cash drawers
Confirm credit card system is online
Check fire extinguishers, smoke detectors
Check Exit signs
Check emergency lighting
Consider plexiglass barriers for all hostess and cash stations
Check status and schedule maintenance services, chemical contracts, pest and vermin control
Test HVAC systems, replace filters
Inspect exterior of property. Clean up and freshen landscaping. Check outdoor signage for proper operation. Clean parking areas. Contact landlord with any issues.
Management – Training, Staffing, Safety and Promotion
Inventory first aid kits and worker PPE supplies. Train staff in PPE procedures.
Hold "refresh" training for servers, bartenders
New Menu item training for kitchen and front staff members
Upgrade Hand sinks with hands-free hardware. Increase quantity of hand sinks
Staff training on new Table service guidelines, "sick days" policy
Contact and reactivate all utility services well in advance of re-opening
Check with local authority for possible reinspection by Health, Fire or Liquor Control departments
Review and adjust budgets and projections for the new normal in 6, 12 and 18 months out
Review and adjust staffing. Train staff for the new safety conscious consumer
Consider a hiring event to recruit new staff
Update website to announce re-opening, any menu or specials changers and feature new cleaning standards implemented
Update Open Table status
Create and send e-mail blast announcing reopening
Create and market new menu and bar specials
Use social media to promote re-opening