As the leaves fall from the trees and the temperature gets a bit more brisk, we know that winter is just around the corner. As a restaurant owner, you should begin thinking about how the colder weather can affect your business. With a little bit of forethought, you can prepare your restaurant for winter. And if you are really clever, you might even help to grow your business during the colder months.
---
1. Maintenance
Maintenance isn't anyone's favorite activity so let's get it out of the way first. An ounce of prevention is worth way more than a pound of cure. As you prepare your restaurant for winter, think about the kinds of things that can go wrong during the colder months.
One of the first things to check is the heating system for your restaurant. Are the filters clean? Do they need to be replaced? Many HVAC maintenance vendors will do free or low cost inspections of your furnace or heating system. This can be handy in heading off potential problems before the colder weather gets into full swing. A little preventative maintenance can save you in the long run.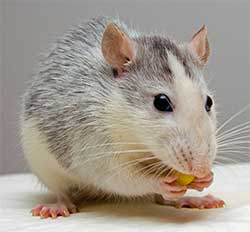 And over and above the potential repair costs, think about the potential to lose business if your heat is out. No one is going to want to sit in an ice box no matter how good your food is. So check up on that heating system before you really need it.
Plumbing is another frequent victim of colder temperatures. Be sure to check pipes along external walls and winterize any outside faucets (for hoses) to avoid frozen pipes.
And although you may be tempted to try to save a few pennies on your heating bill, be sure that your building stays above freezing when your business is closed. In fact, recent research has shown that it is less expensive to keep your building at a consistent temperature rather than letting it get very cold and then heating it back up again. In any case, a frozen pipe that bursts is more expensive all around.
Finally, make sure that your pest control is on point. As the weather turns cooler, all manner of critters begin looking for warmer settings and food. If you don't prepare, your restaurant could be an attractive target for all sorts of insects and/or rodents.
---
2. Snow Removal
You may have not even seen the first snowflake of the season, but you better be thinking about snow removal now. There are two types of snow removal that you need to consider. The first is snow removal in your parking lot. This is typically done by a snow plow. Unless you have your own snow plow, you are going to have to hire a service.
Here is where things get interesting. If you are a restaurant that only opens for dinner you may be able to get your plowing done a little more cheaply. You see, plowing services contract with multiple businesses. And many of those businesses need to have their parking lots cleared first thing in the morning. But if your business can wait until a little later in the day, you may be able to negotiate a discount.
Finding a good plowing service early is important. These providers have limited capacity and once it fills up, you may have difficulty finding someone to plow your lot. So shop around early and lock in a provider well before you need one.
The second issue with snow removal that you need to consider concerns your sidewalks, walkways and entrances. These are the walking spaces that allow customers to gain access to your restaurant. Some plow services will also do your walkways as part of their contract for an additional fee.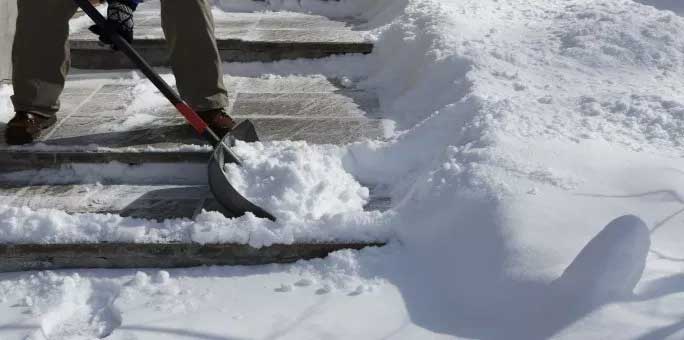 But many restaurant owners prefer to handle this form of snow removal themselves. This can be done effectively with a little planning and preparation. First, be very clear about which employee(s) has responsibility for clearing the walkways. Make sure they are physically able to do they job (shoveling snow can be hard work). And it is best to have several back ups just in case your primary employee is unavailable.
Next, make sure that you have the proper equipment and supplies. At minimum, you are going to need a sturdy snow shovel and an adequate supply of salt or ice-melt. Don't wait until the snow is falling to try to stock up on these items. Stores frequently run out of shovels and salt, especially during the first snowfall of the season.
You might be one of the lucky owners who have snow removal included in your lease from your landlord. That's great! But you should still make sure you know exactly what that means (and what it doesn't). Your expectations and your landlord's expectations may be very different. Make sure you know what is covered and what the timing is for services to be performed. If the landlord has 24 hours to clear your lot after a snow event, you could be out of luck.
One last tip: Consider getting tall, flexible curb markers. These thin rods stick up above all but the deepest snow and provide a visual reference to plow drivers as to where your concrete curbs are under all the snow. By providing this reference, you can prevent accidental damage to your curbs and concrete which can be very expensive to repair.
Just remember that a nicely plowed parking lot and neatly shoveled and salted walkways are a good indicator to the public that you are open for business…and that you care about your customers.
---
3. Menu Changes
As the weather turns colder, customers may seek out different types of comfort foods or traditional/seasonal favorites. For example, soup sales increase as the weather turns colder. By tweaking your menu offering to correspond to the calendar, you can maximize your profits while providing an excellent customer experience.
Seasonal favorites are another area of focus. For example, pumpkin pie will get a lot more attention in the fall and winter months than during spring or summer. Cranberry dishes also see an uptick in popularity during the holiday season.
And don't forget about your beverage menu! Beverages can be one of the best margin opportunities in your restaurant business. Hot beverages such as hot chocolate, teas and coffees are easy adds to your menu. And then there are the hot adult beverages such as hot toddies, Irish coffee, or a mulled spiced cider.
You don't have to completely change your menu, but by adding some seasonal favorites, you can add an incentive for customers to come visit when then weather turns colder.
---
4. Floor Care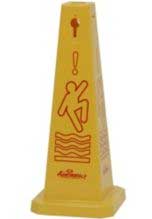 Winter weather also means wet, dirty and slippery floors. You need a plan of action to keep your customers safe and to keep your business looking sharp all through the winter months.
Let's face it. When it snows, some of that snow and ice is going to end up inside your restaurant, no matter how well you clear your parking lot and walkways. It will melt. It will be dirty. And it can be a safety hazard if you don't deal with it.
First, you are going to want to have proper mats and rug runners where appropriate. Give people a place to wipe their feet. And even if they don't, provide a place for all that snow melt to go so it doesn't end up on your nice flooring or carpeting.
But even with the best laid plans, your floors are going to need help during the winter months. A good mop and bucket system can be priceless when the going gets tough. And don't forget the "Wet Floor" signs or cones to alert your customers to the possibility of damp floor surfaces.
---
5. Party & Event Hosting
If your restaurant can host private events or attracts holiday parties, you should begin preparing now. Your customers are going to begin to make social plans for the winter holidays and you need to be ready to attract them to your restaurant.
For best results, you need to advertise your ability to host parties and events. This doesn't mean that you need a special party room or facilities. It just means that you have room in your establishment to serve a larger party of customers. Don't assume that people will just know that you can handle special events. You really can't start promoting this too early in the season. Many venues get booked up early.
Some businesses just want to have a place to hold their own employee holiday celebrations. Let them know that you can handle their business.
If you have a specialty in handling events, consider putting together set packages and pricing to make it easy for your customers. Little extras like some like table decorations can really differentiate your offering from your competitors. These little extras can be surprisingly affordable too. And when you are competing for business, any little advantage you can apply can be the difference between winning and losing the business.
---
6. Beef Up Your Delivery Game
When it is cold, people like to stay home. But people also want food. So while foot traffic to restaurants may decline in the colder months, a good delivery program can help to offset some of that lost revenue.
If you aren't already doing delivery, then the first choice you are going to need to make is if you want to handle it in-house or go with a third-party delivery service. There are pros and cons to each. And there are risks involved in doing delivery at all. So be sure to do your research before you jump into any specific solution.
---
7. Or Go Full Catering
Some restaurant businesses have found an additional revenue stream by offering a variety of catering services. This can be as simple as providing larger portions of your restaurant's dishes on up to full-service catering that includes serving staff. You will need to use your own judgement as to what your business can handle. Start small and add services as you gain experience.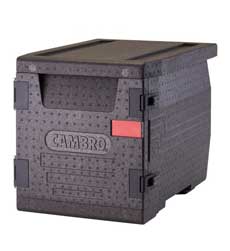 Part of the allure of using catered meals during the holiday season is that it can take some of the stress out of an already stressful time of the year for your customers. If you can make it easy for your customers and provide an excellent customer experience, you will earn loyal customers for life.
Keep in mind that doing catering is different than serving in a restaurant. There are different needs that you will have to account for in a number of different areas. If you are serving hot food, you may need to get catering chafers and chafing fuel. You may also need boxes or bags for transporting both hot and cold food. Food safety is paramount.
And you may be expected to provide a variety of disposables as well. This includes the usual suspects such as flatware, plates and napkins. But keep in mind that you may also need to supply disposable serving utensils as well.
Whatever you decide to do, be sure you have a plan. It is easy to get overwhelmed with a catering side hustle at the expense of your primary customers.
---
8. To Patio or Not to Patio
If you have an outdoor dining space, you have a decision to make. Are you going to keep your patio open during the colder months or not?
If not, then you need to have a plan to winterize your patio space. How are you going to store your tables and chairs? Just leaving them out in the elements is a bad idea. This puts a lot of wear and tear on your gear and it will often end up looking pretty shabby by the time the weather turns warmer.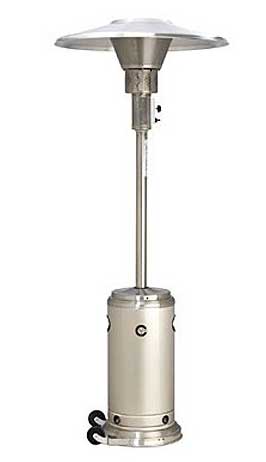 Before you think about storage, you should clean everything one last time for the season.
If you have storage space indoors, that is probably best. But if you don't, consider breaking down any pieces you can, stacking chairs and then covering what you can with an all-weather tarp. This can help maintain your gear for many seasons to come.
Be sure to thoroughly clean the patio space itself as well. Sweep out debris and consider power-washing the space.
But what if you want to keep the patio open year-round? You can do that too! With some planning of course.
The first thing you are going to want to consider is heating. There are a number of good solutions that will keep your patrons snuggly warm even on the coldest nights. An easy and effective choice can be a series of patio heaters. These portable heating solutions allow you to strategically position heat around your seating area where it is needed most.
If you have the ability to hang a tarp or wind break around your patio area, you can cut down on breezes that make the space less enjoyable.
Another thing to consider is lighting. Many patios are only open in the summer when it stays light much later. But in the winter, your patio will be used in the dark much of the time. You may need to consider a different lighting strategy to ensure you are providing the right ambience to your customers.
---
9. Holiday Hours & Staffing
If you wait to think about how you will staff over the holidays, you may end up in a big pickle. Your employees are people who celebrate holidays too. And….surprise, surprise….some of those employees might want to take a holiday or two off to spend with their own families.
If your restaurant is closed on a specific holiday, you may think that is no big deal. But what you may be forgetting are those days around the specific holidays that your employees could request to have off for travel and whatnot. You need to plan for the entire season, not just the holiday days themselves.
No employee wants to work every holiday. So finding an equitable way to divide up holiday coverage is essential. Ask your employees early about their holiday plans and expectations.
And don't forget to tell your customers about any changes to your hours or availability during the holidays. Nothing leaves a worse taste in your customer's mouth than showing up only to find that your restaurant is unexpectedly closed. Tell them early. Tell them often. Use social media to get the word out. Hang signs on your doors. Everything helps.
---
Weathering the Storm
We hope that you are now thinking about the upcoming winter and holiday season. Preparing in advance is infinitely better than trying to react to the situation once it is already upon you.
With a little care and planning, your restaurant could become the "go-to" place during the colder months and all across the holiday season. So get planning and good luck!