In our contemporary global landscape, we may regularly encounter mortality, calamities, aggression, and general obscenery, all clouding our judgment as to whether there is any hope left in this world. (Spoiler: Goodness abounds!)
Today, we are thrilled to tell you about one foodservice project that is truly making a difference in the daily lives of cancer patients, survivors, and those who love them. Get ready to experience a renewed sense of compassion, graciousness, and optimism, courtesy of a Food Network Chopped Champion, Jennifer Caraway, and her organization, The Joy Bus. 
Bringing Chef-Crafted Meals & Compassion to Homebound Cancer Patients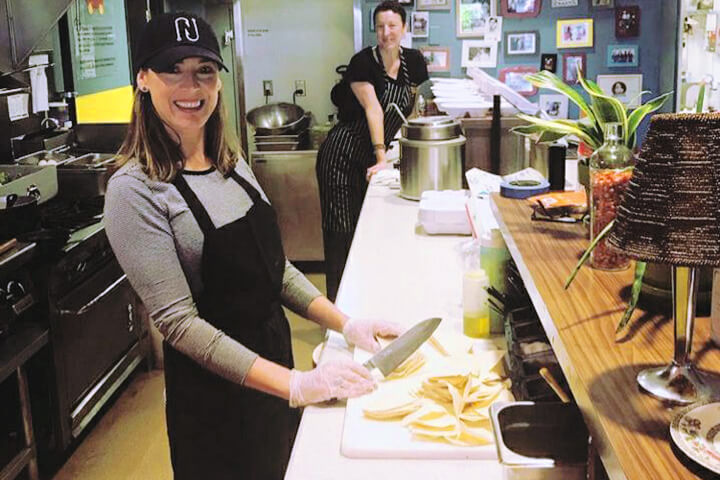 The Joy Bus is a non-profit organization in Phoenix, Arizona that delivers chef-crafted meals—complete with their own floral arrangements and caring conversations—to homebound cancer patients valley-wide. Its purpose is to eradicate patient malnutrition, ease their dietary struggles, and improve mental health factors. In light of the struggles homebound cancer patients face, The Joy Bus delivers fresh, medically tailored meals delivered in eco-friendly, chemical-free packaging, social support, and essential nutrition education at no cost to their homebound clients.
In Honor of Joy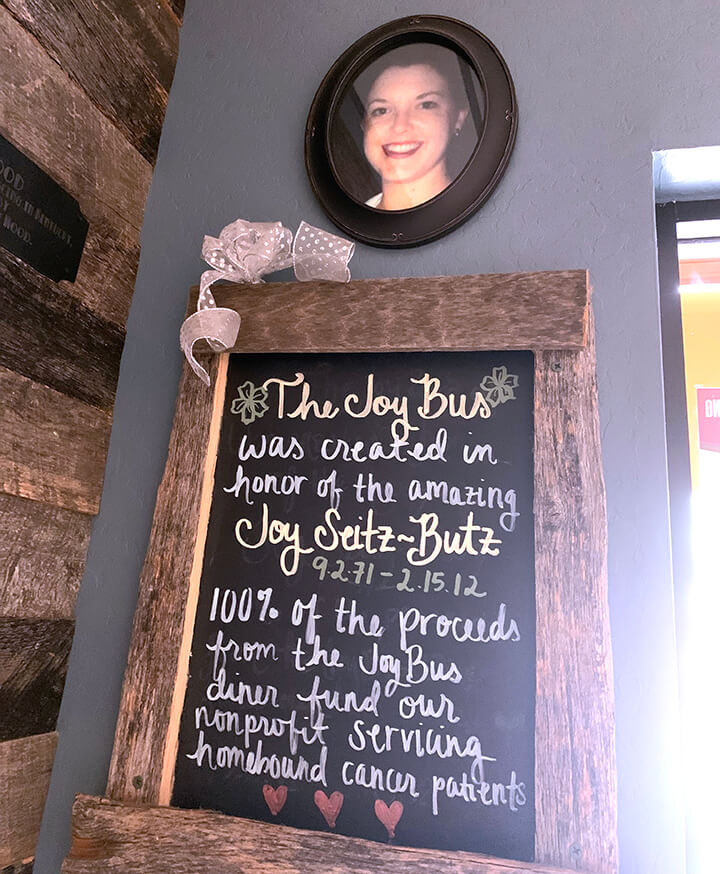 Founded in 2011 by Chopped champion, Jennifer Caraway, The Joy Bus was named in honor of her dear friend Joy, who suffered from ovarian cancer. Chef Jennifer identified an unmet need during her friend's fight, and continued to honor her memory by providing this uplifting and nutritionally supportive service to patients.
The program grew until Chef Jennifer needed a larger space to prepare meals than in her home kitchen. So, in 2015, she founded The Joy Bus Diner, a 100% volunteer run establishment where all proceeds fund the meal delivery service. The diner also gave Chef Jennifer access to a larger kitchen, and the ability to serve a larger community.
Expanding Horizons With a New Location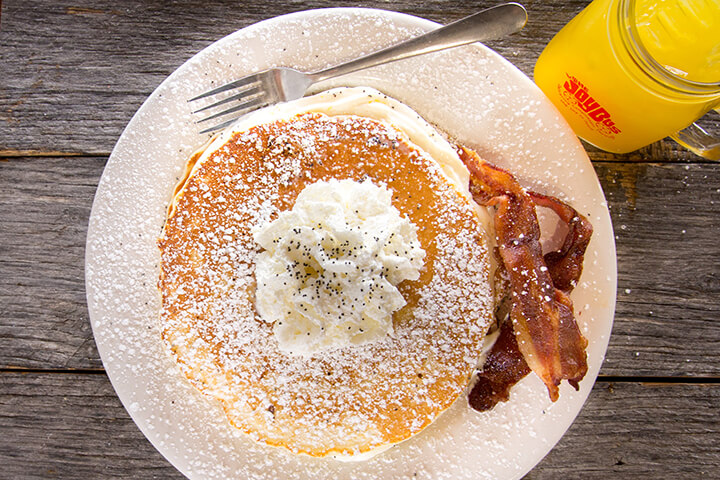 At this time, The Joy Bus seeks to grow their meal/visit program to serve more patients, with a goal of providing over 2,500 meals per week by 2026. As a result, to reach this goal, the diner is moving from their current 1400 square foot location to a 4,000 square foot space. The new location allows Chef Jennifer to dramatically expand the kitchen, pantry, dining capacity, and more. We at Wasserstrom are honored to have been chosen to partner with The Joy Bus Diner to design and build their new kitchen and provide our smallwares expertise.
To fund the new space and enact new programs and resources for cancer patients, The Joy Bus spearheaded the More Than A Meal Campaign. In addition to the new restaurant, this campaign funds a fully equipped delivery van, an organic food pantry that is free for all cancer patients, a youth program, and a teaching kitchen.
The Heartwarming Community of The Joy Bus Diner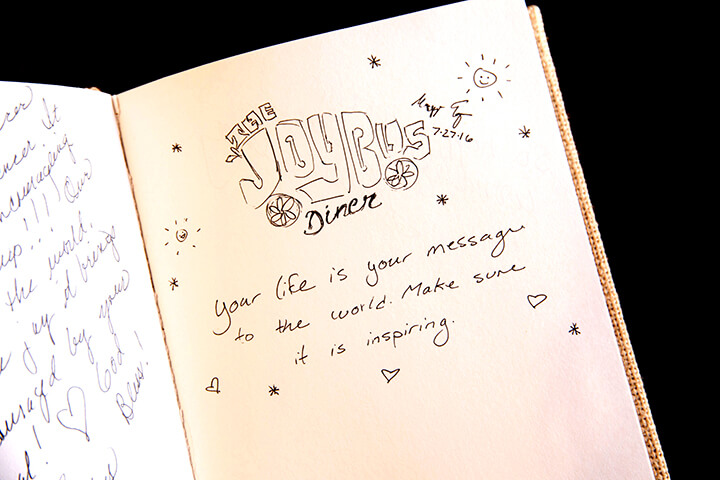 The Joy Bus Diner isn't just a place that serves incredible food. It's a space that holds dear in the hearts of many. During her first visit to the current diner, regional account manager for Wasserstrom, Melissa Edwards, observed, "I was greeted by a friendly, happy atmosphere. I could feel that I was stepping into something meaningful and worthy. Chef Jennifer and her team are sharing hope, joy, and making a difference with every meal."
This bright and cheery atmosphere comes from the volunteers, chefs, patients, and community that supports The Joy Bus Diner. Many of the staff and chefs who volunteer their time are cancer survivors themselves, people with a cancer patient near and dear to them, or those grieving for loved ones.
Likewise, many of the diner's customers are currently going through their own cancer journey or have survived cancer. And when current Joy Bus homebound clients are feeling well enough, they always have a seat at a Joy Bus table. Together, staff and patients share stories, strength, and support.
The Phoenix community has also embraced this noble cause and are helping The Joy Bus to widen their impact. Citizens, shop owners, businesses, doctors, and more generously donate product, flowers, baked goods, plants, hold fundraisers, or volunteer their time to the program. More and more, the Phoenix community has rallied around the cause and because of their support, allowed the program to grow, flourish, and serve more patients in need.
Joining the Journey: How You Can Support The Joy Bus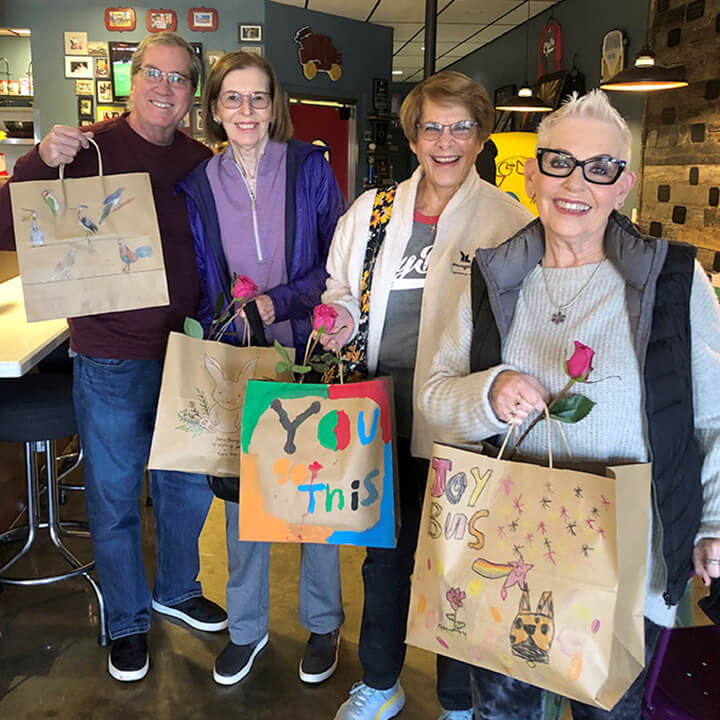 The new diner is set to open this winter. If you aren't in the Phoenix area, but would like to contribute to the More Than a Meal Campaign, there are many ways to do so, from purchasing Chef Jennifer's cookbook or curated spice mixtures, to sponsoring patient meals. For more information, please head over to their website where you will find information on volunteer and donation opportunities.
---