Within the world of international gastronomy lies some confusion about tagines. For instance, is it a dish you eat? Is it a chef's tool? Or is it a serving platter? Given that traditional chef tools from around the world are trending amongst the gastronomically inclined, it is the perfect time to serve up some straight answers about tagines as well as provide a little taste of Morocco.
What Is a Tagine?
A tagine — also spelled "tajine" — is a traditional Moroccan cooking vessel with a cone-shaped cover. The pot conveniently doubles as an attractive and sturdy serving platter that can be brought straight from kitchen to dining room. Traditional tagines are also used as decoration, due to their fine craftsmanship and unique appearance. Additionally, tagine is also the name for a slow-cooked stew that is popular in North Africa, but for the purposes of this article we will focus on the cooking vessel.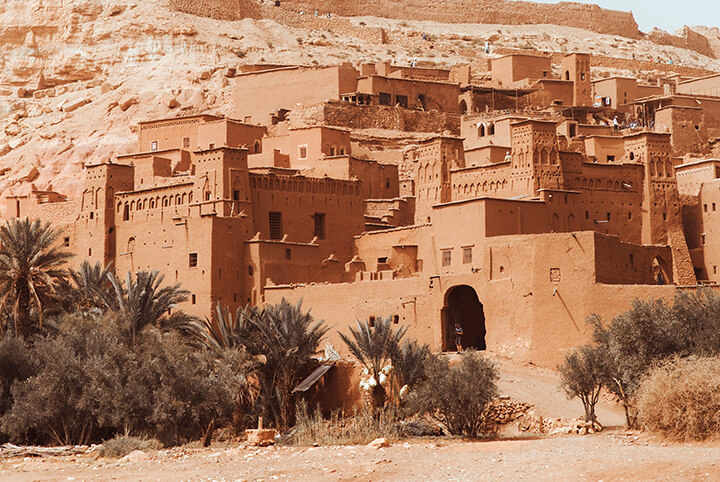 Are Tagines Popular in Morocco?
Tagine sightings in Northern Africa date back to the 10th century or earlier. Currently, most urban Moroccans choose a faster and more convenient cooking method over the slow simmer of a tagine for day-to-day use, such as a pressure cooker. However, rural Moroccans hold firm with tradition and still opt for a tagine over other cooking methods.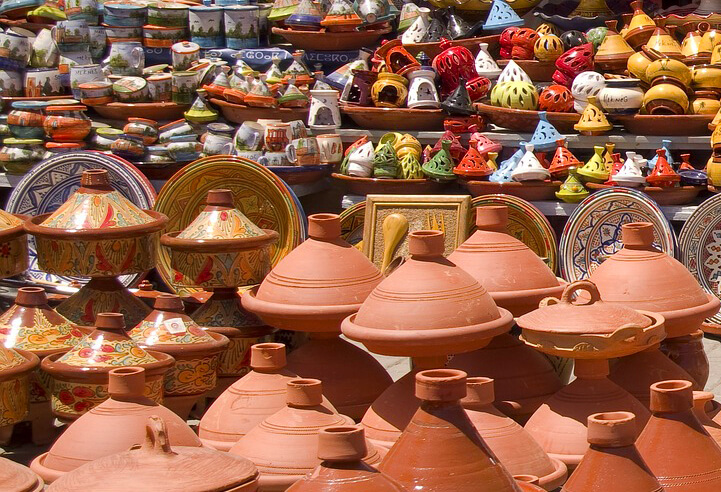 The Genius of Tagines
Traditional tagines are made from clay or ceramics. Whether ornate with brightly colored patterns or a singular color, traditional tagines are built to last.
Their bases are wide and round, with low sides, and tall lids. During cooking, the lid stays on the pot. Working with one isn't a speedy process, but the result is more than enough payoff for tagine fans.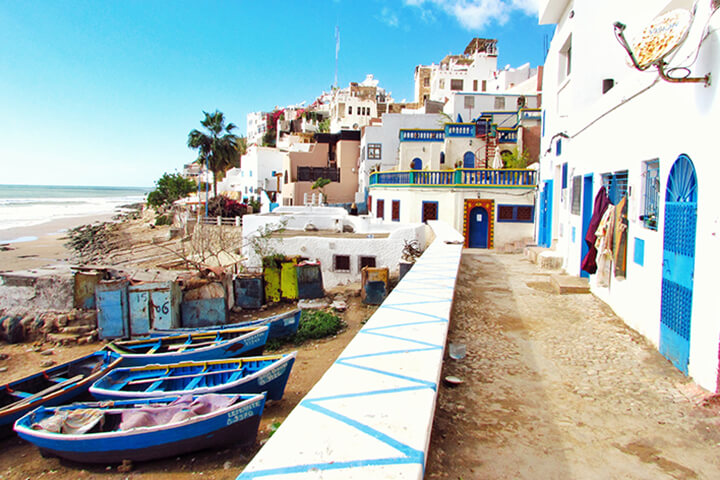 The genius of a tagine is that its cone-shaped lid traps steam while food is cooking. The steam then circulates back into the food as moisture. This cooking technique concentrates both flavor and aroma while keeping meats tender and buttery. This remarkable feat of ancient engineering was ideal for desert nomads who had limited access to water.
Slow cooking in clay brings an earthier taste into the food, which is a quality lost in westernized versions made from metal. While tagines are still made with traditional materials, many westernized versions have produced tagines from stainless steel, cast iron, aluminum, and stoneware.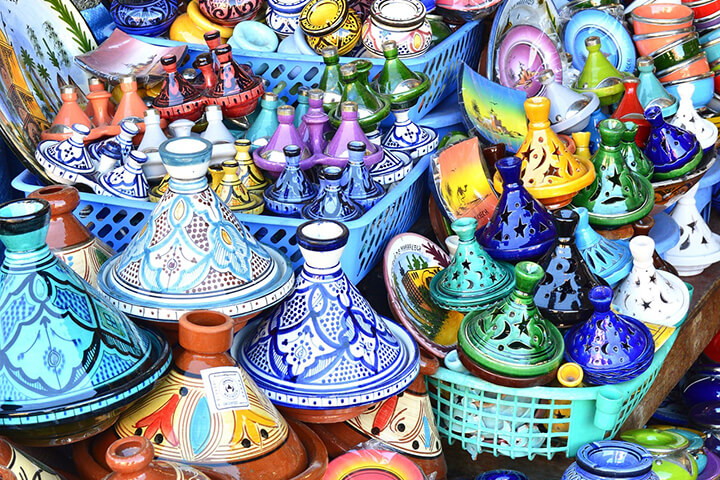 Why Do People Enjoy Cooking With Tagines?
One big draw for modern tagine enthusiasts is the convenience of removing a lid, then transporting and serving straight out of the cooking vessel. When food is prepared in a tagine, it is aesthetically arranged for presentation as no stirring is required. Then, food is slowly simmered and lightly caramelized for maximum flavor. As a serving dish, food stays warm while looking elegant in presentation.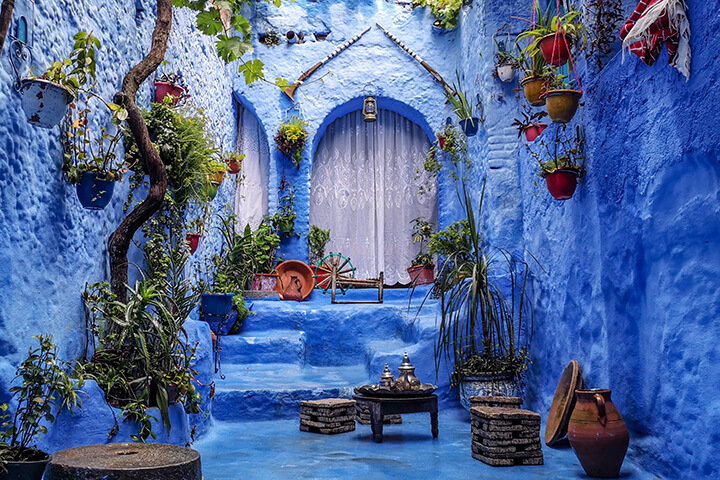 A Pot of Tradition and Genuine Flavor
Ready to head to the nearest Moroccan restaurant and experience tagine magic? Or perhaps, bring one closer to home by integrating this extraordinary tool into your own commercial kitchen? Let us know in the comment section!