Haute Cuisine, Haute Couture
Fine dining and high-end fashion are parallel industries with a lot in common. They share everything including seasonality, trendiness, reinvention, and exclusivity. A classic afternoon of shopping naturally begins at a cafe and concludes with a satisfying meal. Designer-owned restaurants have popped up in major cities around the globe that host fashion weeks and incidentally, large crowds of people.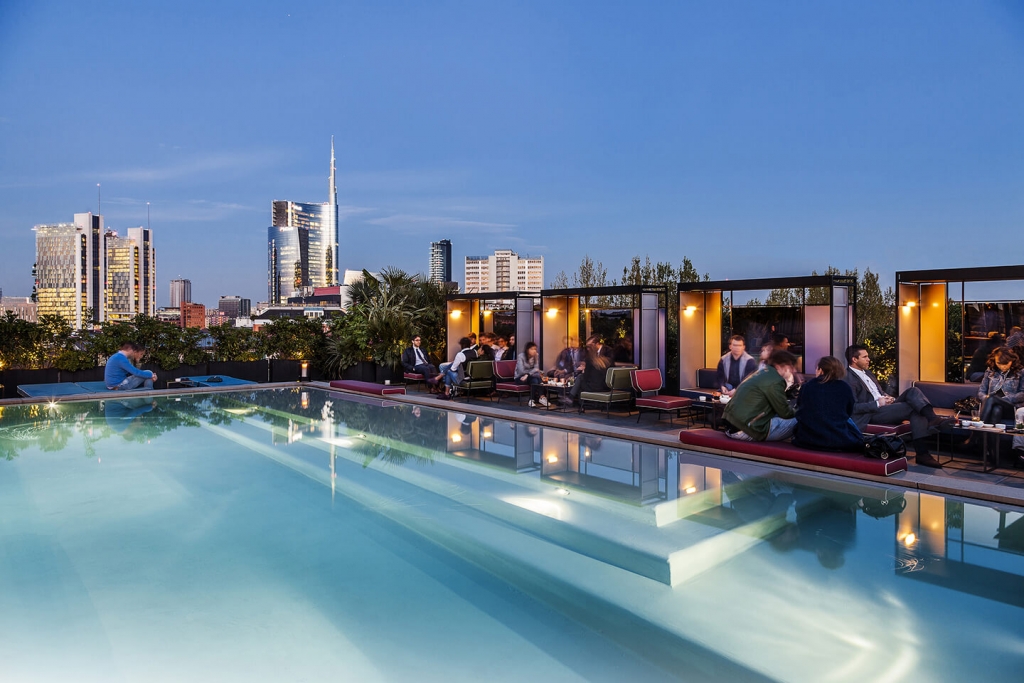 Whether relative newbies like Maison Kitsuné or an iconic institution like Chanel, everybody wants a piece of the restaurant business. Here are our top four reasons luxury fashion brands are opening destination restaurants and cafes all over the world.
If You Build a Branded Restaurant, They Will Come
For many people, online shopping has become their go-to for purchasing just about any product, and this rings especially true for Gen-Z and Millennials. Now more than ever, consumers need new reasons to come out and shop at brick and mortar stores. Opening a successful, branded restaurant in a retail location creates excitement, increases dwell time, and drives more foot traffic to the stores. Additionally, when customers spend more time within a branded space, they also tend to spend more money.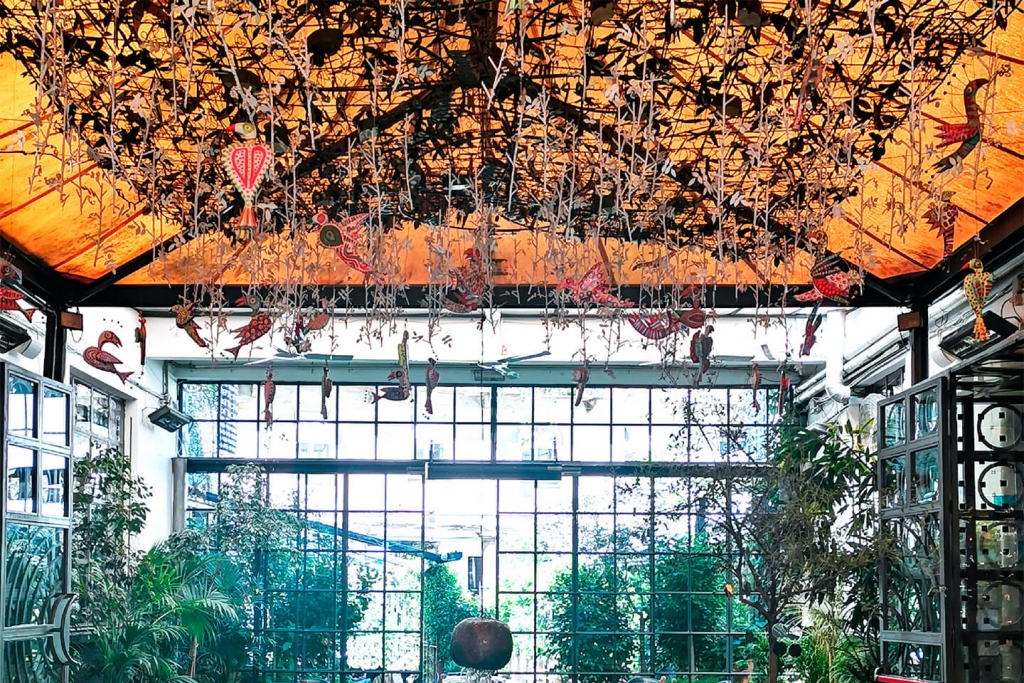 And of course, although it is easy to shop for items online, you can't meet up with a friend in the same way. The need to socialize is often enough of an incentive for consumers in 2021.
There Is Money to Be Made in Memories
Since human interaction remains irreplaceable, introducing an additional social element to luxury shopping is a real draw in 2021. This is especially true as ownable experiences continue to gain in popularity. Millennial culture places more importance on experiences over purchasing material goods and values building positive memories over materialism. Commoditizing memories and ownable experiences with the addition of a restaurant or café enhances the multi-sensory experience of luxury shopping.
Purchasing high-cost products already includes the touch of fabrics, the smell of perfume, and eye-catching displays. Adding a primal sensory experience like food and drink pairs naturally to the roaster of other sensual qualities customers enjoy. Moreover, this also works to create more brand awareness and loyalty as fashion designers continue to expand their purchasable lifestyle.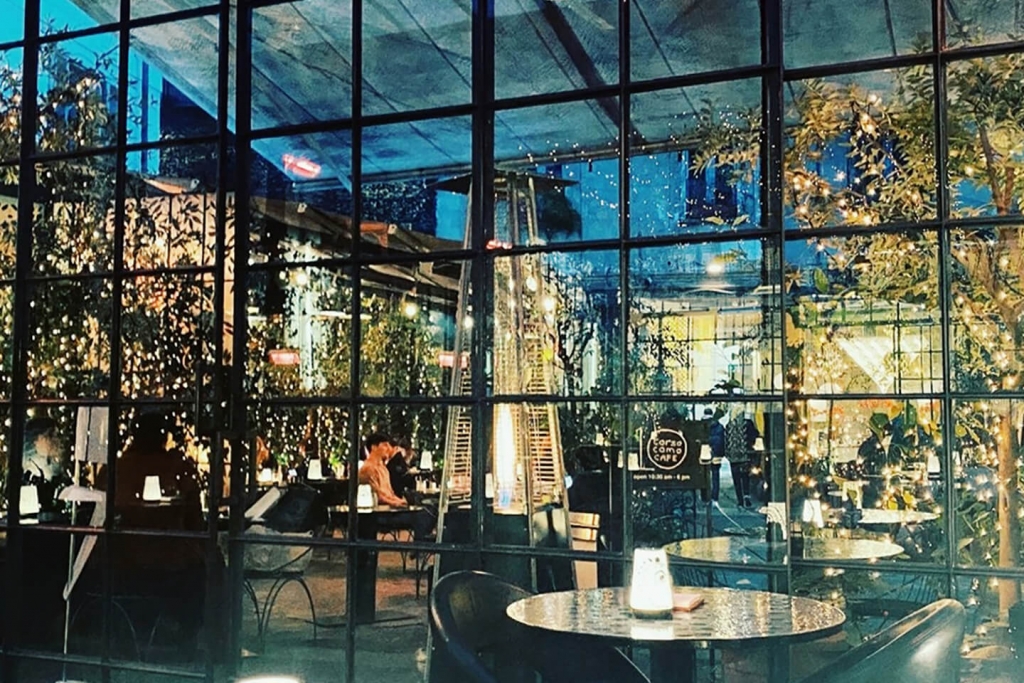 Extend Your Fashion Label to Your Restaurant
Adding a lifestyle component to an already established label has many advantages. An unmistakable branded backdrop not only creates a shrine to the designer, but also lends itself to social media moments, and inherently sharable reference points on Instagram.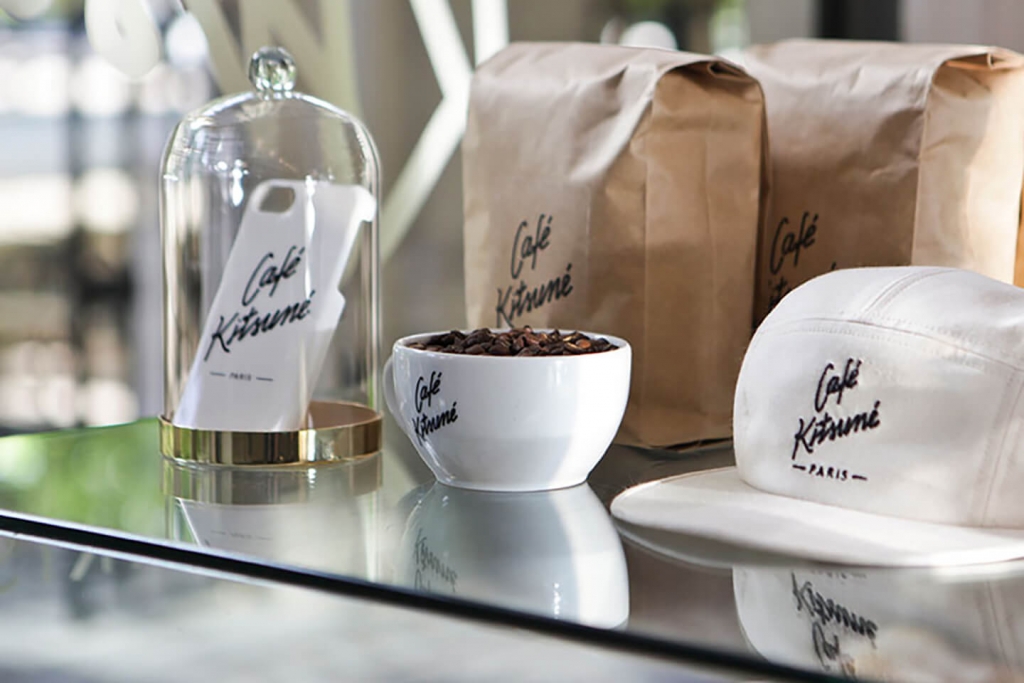 For instance, Tiffany's use of Tiffany Blue® in The Blue Box Café keeps the branding in their hospitality space subtle, yet it surrounds and envelopes the customer. Likewise, Chanel's Beige Alain Ducasse in Tokyo uses beige décor as an extension of the brand's aesthetic, with beige having been one of Coco Chanel's favorite colors. Beige is also the name of Chanel's perfume as well as a signature brand color, making this name an excellent choice to tie in branding references sans logos.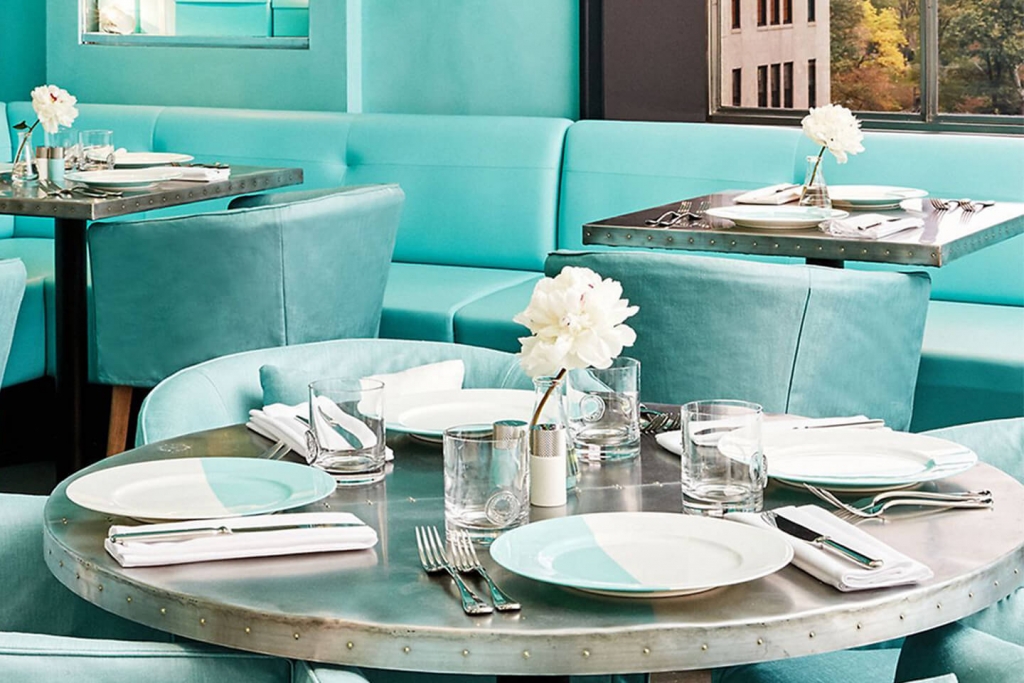 Future Proof Your Label With a Timeless Eating Experience
Every street that houses luxury designer shops such as Hermes, Prada, or Bvlgari essentially looks the same and offers the same products, whether you're on Chicago's Magnificent Mile or strolling along the polished streets of Tokyo's Chuo-dori in Ginza. This phenomenon has been aptly named the monotony of globalism. Having a universal style and standard for designer shops removes some of the exclusivity customers are drawn to when investing in high-end clothing pieces.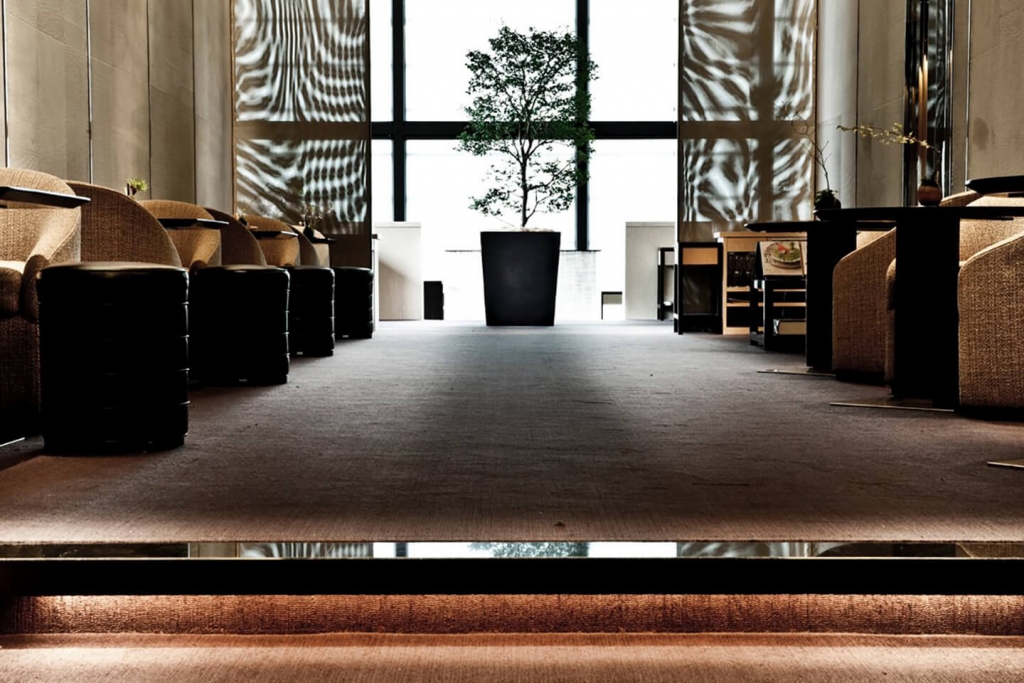 However, adding a branded restaurant that makes use of local ingredients and cuisine is a perfect way to bring individuality and exclusivity back to the experience. Food is one of the last differentiating symbols of our increasingly homogenized luxury fashion world. For instance, Chanel's Beige Alain Ducasse in Tokyo prepares French cuisine with a Japanese twist by using seasonal Japanese ingredients.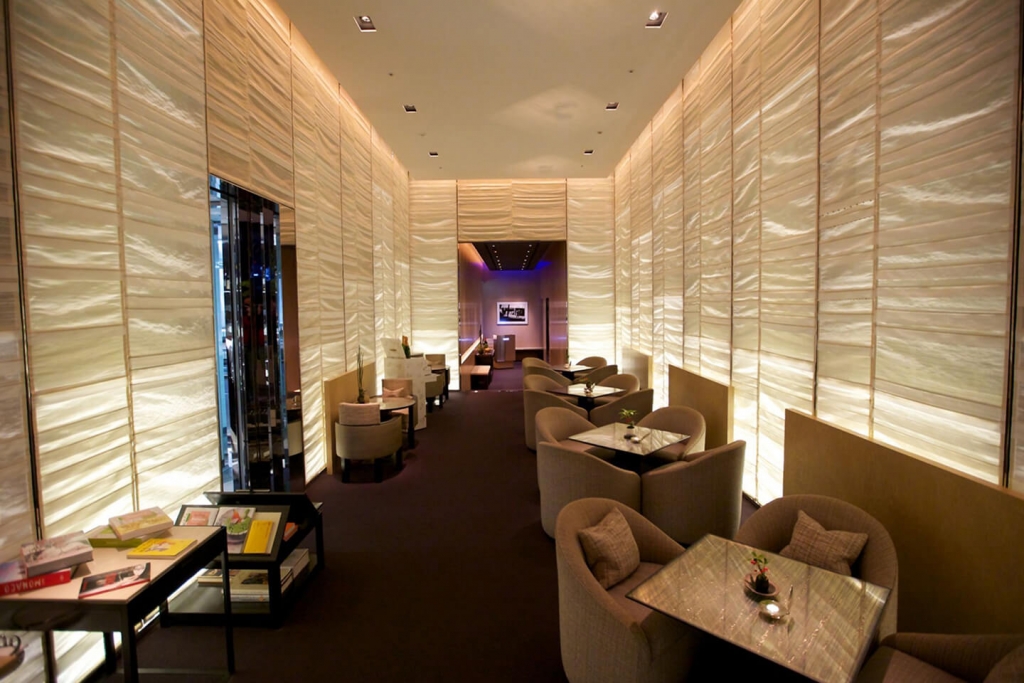 When thinking of future proofing, another way designers are leveraging their restaurants and cafes is to bring in new customers while nurturing their relationships with current clients. Designers have found that gastronomy attracts a younger customer base, aka, a future customer base.
Satisfy Top Clients and New Faces
Making food an entry point into the luxury design world is one way to prime young consumers for brand loyalty. In the past, young customer bases entered the world with something they could afford to splurge on. This included a pair of sunglasses or perfume from their favorite designer. The ownable experience of gastronomy speaks to this younger customer base more efficiently than an accessory ever could.
For top clients and influencers, designers can host invite-only events or experiences in their space, as an added perk to help secure their patronage in the future. A restaurant is a perfect brand piece to indulge important clients in the high-touch customer service they seek.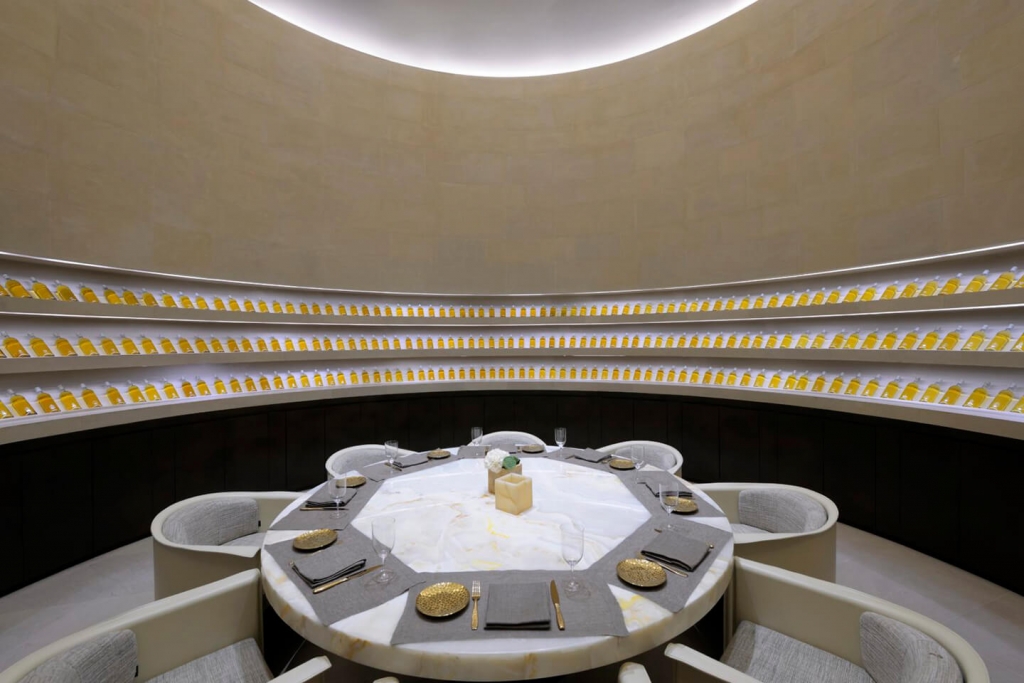 Foodservice Venues Are Always Fashionable
In summary, luxury fashion houses have leveraged the restaurant business to:
Retain their current customers;
Capitalize on the growing industry of experience and memories;
Woo a younger customer base;
Compete with online shopping and;
Expand their brand into a lifestyle.
If you're looking to enhance your brand and expand your customer base, opening a restaurant boosts customer loyalty and attracts new demographics.