In the same vein as frog legs and escargot, what was once considered "food for peasants" is now regarded as classic French fare that even meat eaters and vegans can agree on. In the United States, however, it is most closely associated with a Disney Pixar rodent. That's right, we're talking about ratatouille today.
What Is Ratatouille?
Ratatouille is a healthy and easy-to-digest stew of summer vegetables. A classic ratatouille includes eggplant (aubergines), zucchini (courgettes), bell peppers, tomatoes, onions, garlic, olive oil and herbs. Its name is a combination of the French word "rata" meaning a stew with whole pieces and the verb "touiller" which means to stir, toss, or mix.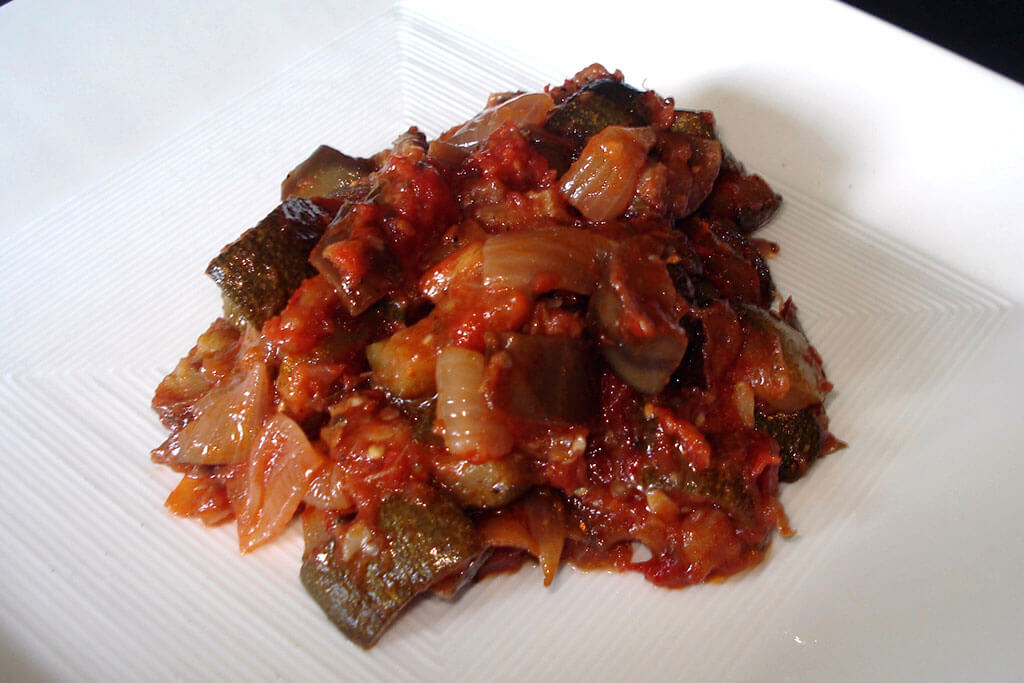 History of Ratatouille
This beloved summer stew first emerged as a solution for hunger, as it was invented by poor farmers back in 1700s Provençe. With so many bellies to fill, nothing could go to waste. Accordingly, the French peasants would cook their leftover vegetables for hours to create a hearty, coarse stew.
As has been proven time and time again, peasant culinary innovation can be monetized in a modern, foodservice setting. Beginning in the 20th century, ratatouille made its way onto restaurant menus in France, then Europe, and eventually, all over the world. The struggles of poor French farmers have effectively transformed from means of survival to a labor of love.
Provençe
This dish originated in Nice and is one of the most popular dishes of Provençal cuisine. Provençe is a region in southeastern France that borders the Mediterranean Sea and Italy, creating a holy trifecta of inspired cuisine. People love Provençe for its bon vivre: sunshine, fresh food and wine, and a colorful countryside full of lavender fields and rolling vineyards.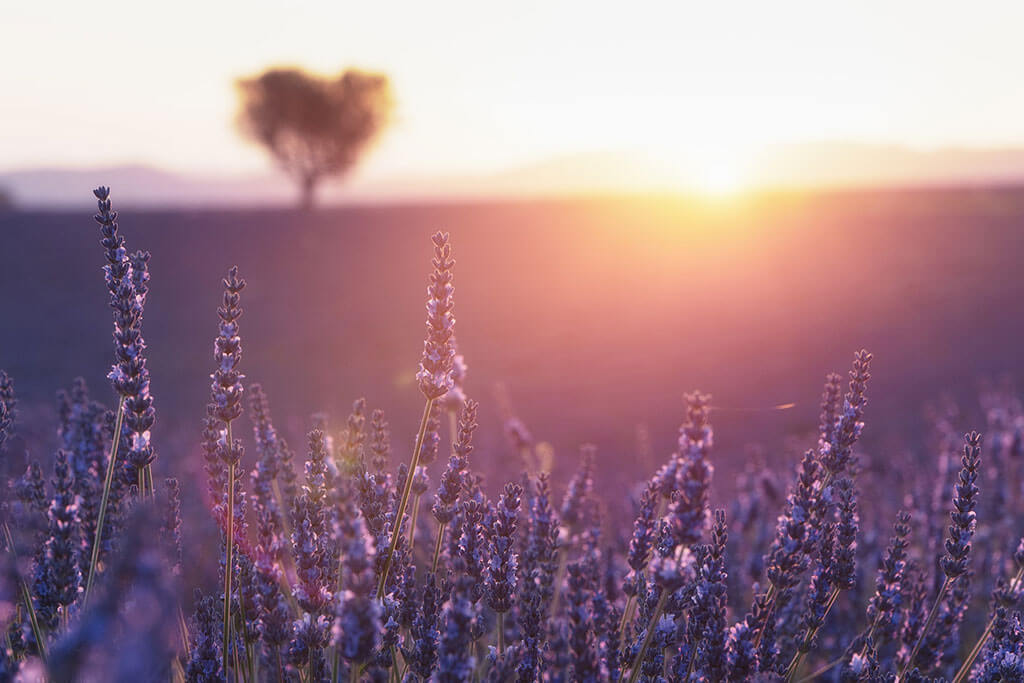 Aside from ratatouille, Provençal cuisine includes bouillabaisse, aïoli sauce, tapenades, salade niçoise, and hundreds of other options. No matter how different a Provençal dish may seem from one or another, they all have one thing in common: fresh ingredients are non-negotiable.
How to Make the Best Ratatouille
We all know that French chefs take their work seriously and respect each and every ingredient to the fullest. Finding the freshest, best-tasting ingredients is everything in places like the Côte d'Azur or the Chaîne des Alpilles mountain range. In turn, for the best-tasting classic ratatouille, follow these three rules of Provençe:
Have the freshest, brightest, most aromatic ingredients on hand, either straight from a garden or through an excellent local supplier.
Use roughly equal quantities of vegetables and peel the nutrient-packed skin off your tomatoes and remove the seeds. As this is a rustic dish, the vegetables do not need to be perfectly cubed.
Cook the ingredients separately before combining them into a thick, harmonious stew.
If we were forced to choose, the most important rule to follow is number three. Fry, roast, or sauté each ingredient separately in olive oil. Only then should then the eggplant, zucchini, and other summer bounty integrate into a Dutch oven or deep skillet.
This technique prevents a soggy texture and takes into account that each vegetable cooks at different speeds. Additionally, each vegetable retains its own flavor, creating a rich sensory experience for happy diners. As late "chef of the century" Joël Robuchon noted, each taste truly of themselves using this preparation method. Similarly, another celebrated chef, Alain Ducasse, cooks the ingredients separately to better retain the vegetable's color, crispness, and nutrients.
Confit Byaldi: Ratatouille in American Pop Culture
In 2007, ratatouille was officially introduced into the American pop culture by way of Remy, the French rat that loved to cook. In the film, protagonist Remy wins over snobby food critics with ratatouille, including an iconic kitchen scene wherein the dish is prepared for audiences.
However, the ratatouille in this film isn't an accurate representation of the dish. Disney Pixar hired acclaimed chef Thomas Keller as a consultant to make sure the kitchen scenes were authentic, down to the texture of the vegetables.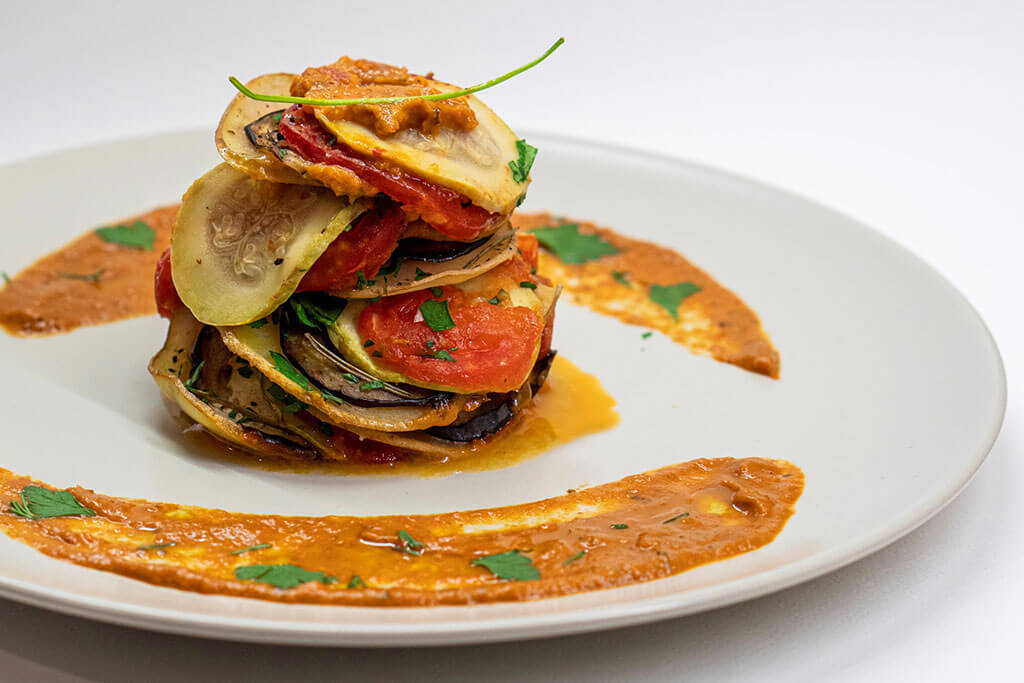 Classic ratatouille isn't necessarily a pretty dish. To solve this issue, Thomas Keller recommended a more upscale, presentable version called confit byaldi. Named after a Turkish eggplant dish, confit byaldi requires chefs to use a mandolin or their expert knife skills to assemble razor-thin slices of vegetables which bake together in an oven.
Confit byaldi makes more sense for the context of the film. As a result, however, we have a nation confused about what classic ratatouille looks like. However, as Mashed writer Felix Behr aptly points out, "You don't necessarily watch Pixar for the realistic depiction of the universe. If you do, you shouldn't drive a car."
Is Ratatouille a Good Choice for Restaurant Menus?
With all the chopping and preparation work involved before the vegetables meet their onions-and-tomato base, it is fair to note that ratatouille takes time to prepare. Often a lot of time, when executed correctly.
However, ratatouille is an extremely flexible dish. For example, freeze or refrigerate it for later. It keeps very well in either condition. Additionally, serve it cold, hot, or room temperature. In fact, an undisputed opinion surrounding ratatouille is that it tastes better the next day.
Preparing this dish days early is a time-saving advantage for many restaurants. Your customers will savor the taste more so than fresh off-the-stove-top. It also appeals to all levels of dining, from country rustic to Michelin-starred restaurants.
Ratatouille is also an excellent choice for restaurants to incorporate into their menu. As a main meal, it satisfies a great number of people and preferences. By the same token, it works just as well as an appetizer with some crusty bread as it does served as a main dish, or plated alongside rice, meat, or fish.
Significantly, the ingredients are suitable for vegans and vegetarians as well as those who consume a gluten-free diet. Ratatouille as its own dish is also free of major allergens. Your wellness-focused clientele will love a healthy dish packed with taste that celebrates the bounty of summer vegetables.
A Feast for the Masses
What was born of necessity is now a dish beloved by millions. And, above all, a menu favorite, whether prepared rustically or elevated. For restaurants, it is a dish that offers diners the opportunity to engage in a nutritious meal. Another key point we touched upon was that this dish tastes best when prepared ahead of time. As a result, ratatouille is a win-win for restaurants and patrons. Have you had success by adding ratatouille onto your menu? Let us know in the comment section!