Antimicrobial protective technologies introduced during the manufacturing process result in an extra level of protection for products commonly used in foodservice establishments. Using this technology safeguards your patrons and employees from bacteria and pathogens in the workplace. Adding antimicrobial products in addition to best-practice sanitation protocols will further reduce issues such as foodborne diseases or spreading the common cold.
What Does Antimicrobial Mean?
An antimicrobial product kills or suppresses the growth of microorganisms like bacteria and fungus. The three inorganic ingredients most commonly found in antimicrobial technology are zinc, copper, and silver ion antimicrobials. A number of organic antimicrobial technologies are also found in some products such as quaternary ammonium compounds and fungicides.
Antimicrobial Technologies
Contaminates create chaos for foodservice managers because illness can infiltrate businesses during any stage of the supply chain. Luckily, the current antimicrobial technologies available are effective on the following materials used to manufacture restaurant equipment and supplies such as:
Polymers and plastic
Laminates
Metal
Paper
Foam
Ceramics
Textiles
Below is a brief introduction to some of the leading antimicrobial technologies used in our present day commercial foodservice sector. We've chosen these companies/technologies to highlight because they have worked especially well in restaurants, cafes, and cafeterias.
Microban
Surfaces commonly handled in restaurants, such as plastics, ceramics, and polymer-coated supplies receive an enhanced layer of protection when treated with Microban technology. The best part? When you purchase a product that uses this technology, it is protected 24/7 for the entirety of its lifespan.
Microban disrupts or eliminates the growth of microorganisms at a cellular level. It targets the protein, cell membranes, DNA, and the internal system of a microbe in order to effectively stop bacterial reproduction. What you are left with are cleaner surfaces and a higher level of protection against foodborne illness.
BioCote
At this time, BioCote is the only antimicrobial technology in the world to have received HACCP International certification. This certification means that BioCote has been approved for use on items that come into contact with food.
BioCote technology mitigates bacteria by:
Damaging critical proteins needed for microbes to generate energy.
Compromising the cell membrane, causing structural damage on a cellular level.
Exacerbating oxidative damage, reducing the bacteria's lifespan.
Interfering with the microorganism's ability to copy itself by disrupting its DNA's natural replication processes.
This technology has been a lifesaver for foodservice operators and has been used on everything from thermometers to meat processing equipment.
MicroStop
MicroStop is an antimicrobial rubber compound commonly used in rubber kitchen mats and cutting boards. This technology utilizes a blend of raw materials to inhibit the growth of contaminates that would otherwise cause odors, stains, and shorten the lifespan of products.
As with our aforementioned technologies, MicroStop is added to products during the manufacturing process. Since it is built right into mats or cutting boards, there is no need for additional upkeep or further application of compounds that kill or neutralize bacteria and fungus.
Commercial Foodservice Products with Antimicrobial Technology
Are you craving peace of mind and a cleaner workspace? Then, here are 10 products that use antimicrobial technology that will seamlessly integrate into your restaurant, bar, or café.
Carbon Steel Knife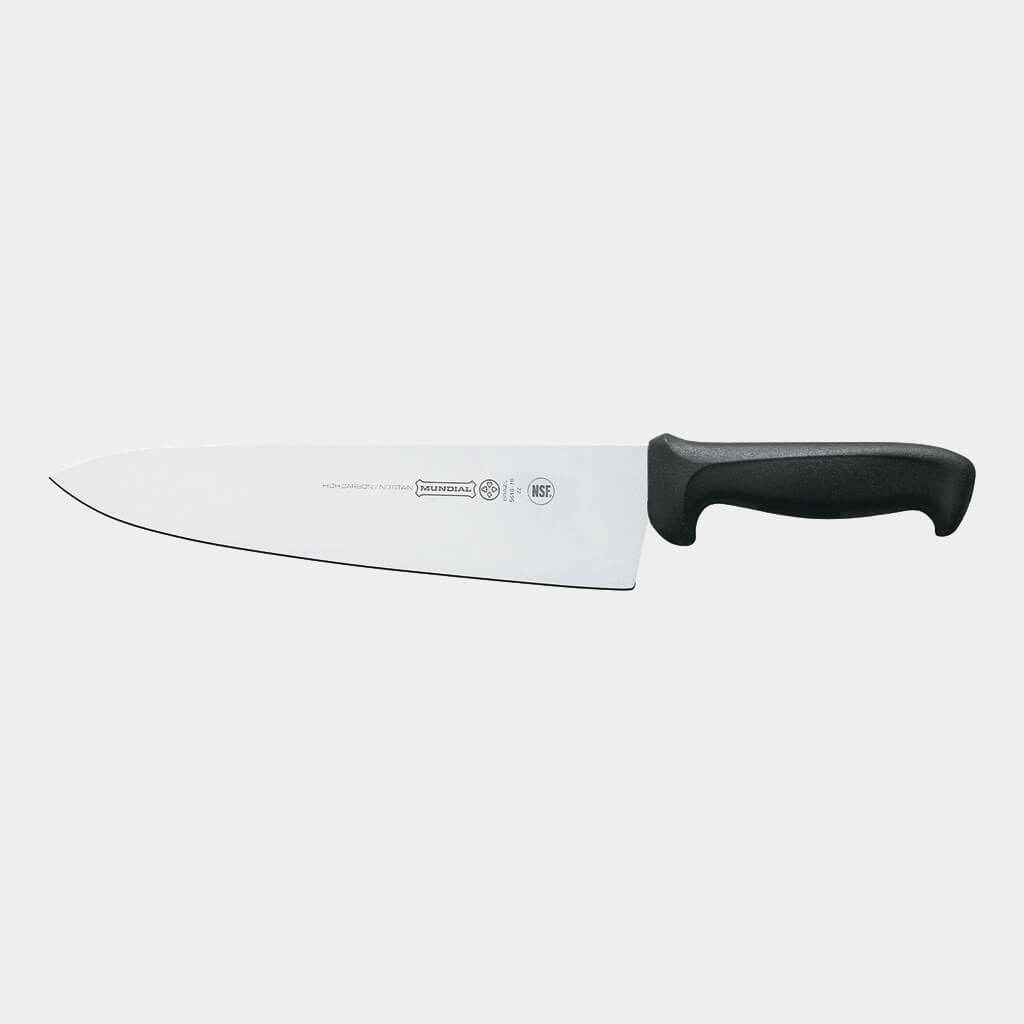 Mundial knives are NSF certified, meeting all standards for sanitation. Mundial's carbon steel chef's knife, however, incorporates an extra level of cleanliness. The black polypropylene handle uses Mundial Sanitized Antimicrobial Protection. This treatment suppresses the growth of bacteria, yeast, mold, and fungi for extra clean food preparation.
Sturdy Chair Highchair with Wheels
Kids are squirmy, messy eaters. That is why the Sturdy Chair by Rubbermaid was designed with cleanliness and safety in mind. It incorporates Microban technology that fight odors, staining, and germs to protect your youngest patrons. The built-in handle provides easy maneuvering while the durable chair itself is stackable and easy to clean.
Horizontal Baby Changing Station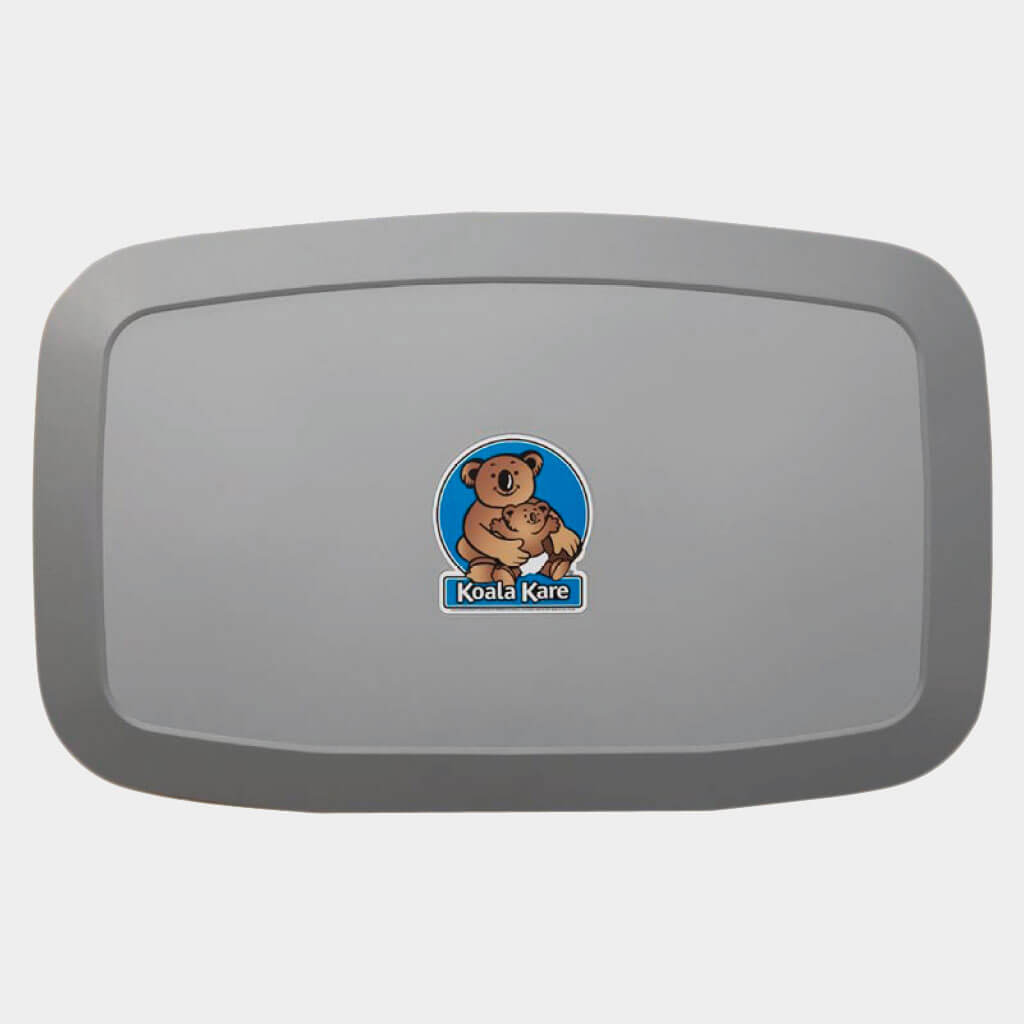 Public changing tables can be a germy item in public bathrooms. Koala Kare's Baby Changing Station has a bed surface that is manufactured with Microban to fight odor-causing bacteria. This changing table is a must-have for public restrooms, especially those with limited space. When not in use, it folds away, making more room for carriages, bags, and people. The fold-away bed includes a child safety strap and two bag hooks for your convenience. Babies and toddlers are safe and tidy.
ProAccurate Infrared Gun/Thermocouple Thermometer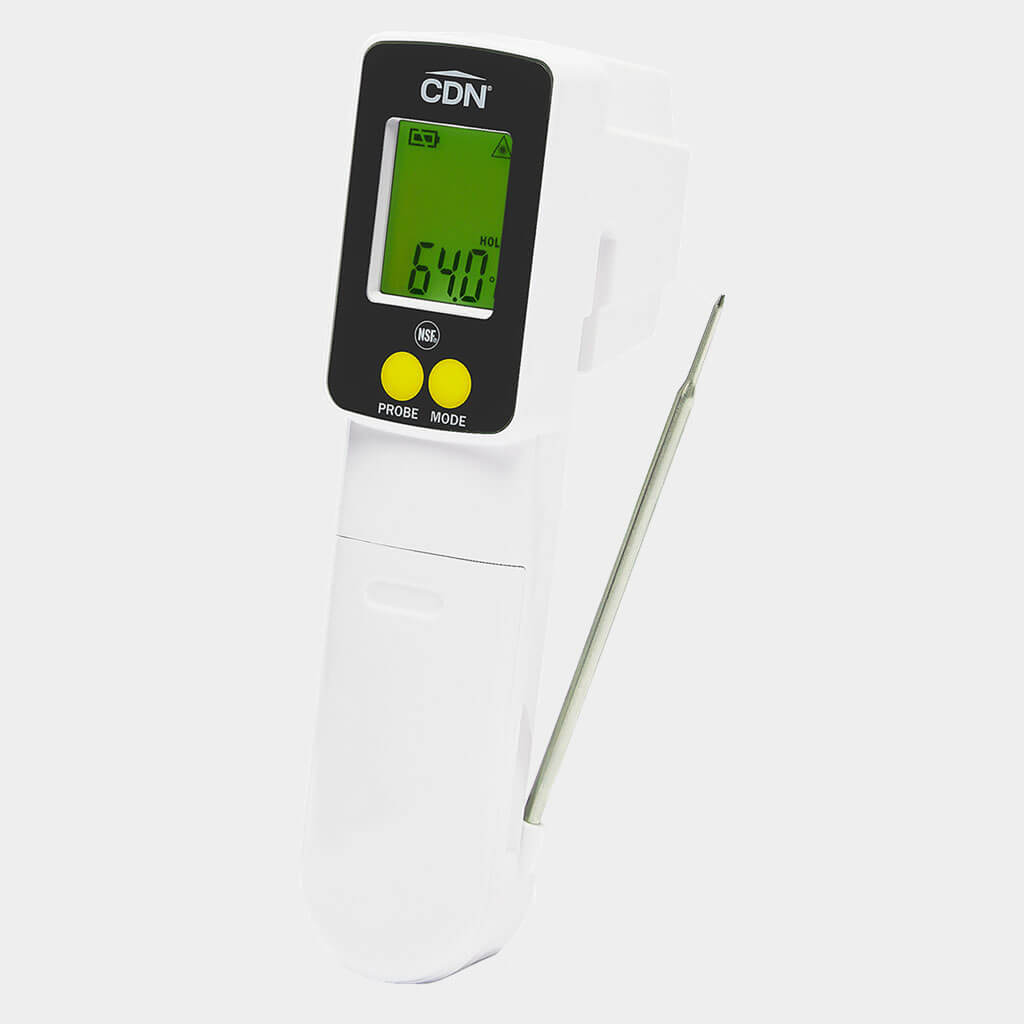 Commercial kitchen thermometers are used to measure many potentially hazardess items, like raw chicken. CDN's dual-function thermometer conducts infrared measurements for non-contact surface temperatures and an integrated thermocouple probe for internal temperatures. This powerhouse thermometer is NSF certified and uses food-safe ABS plastic with BioCote. Reducing the presence of microbes keeps this thermometer more sanitary than competing products, while extending its lifespan.
San-Eze II Drainage Anti-Fatigue Mat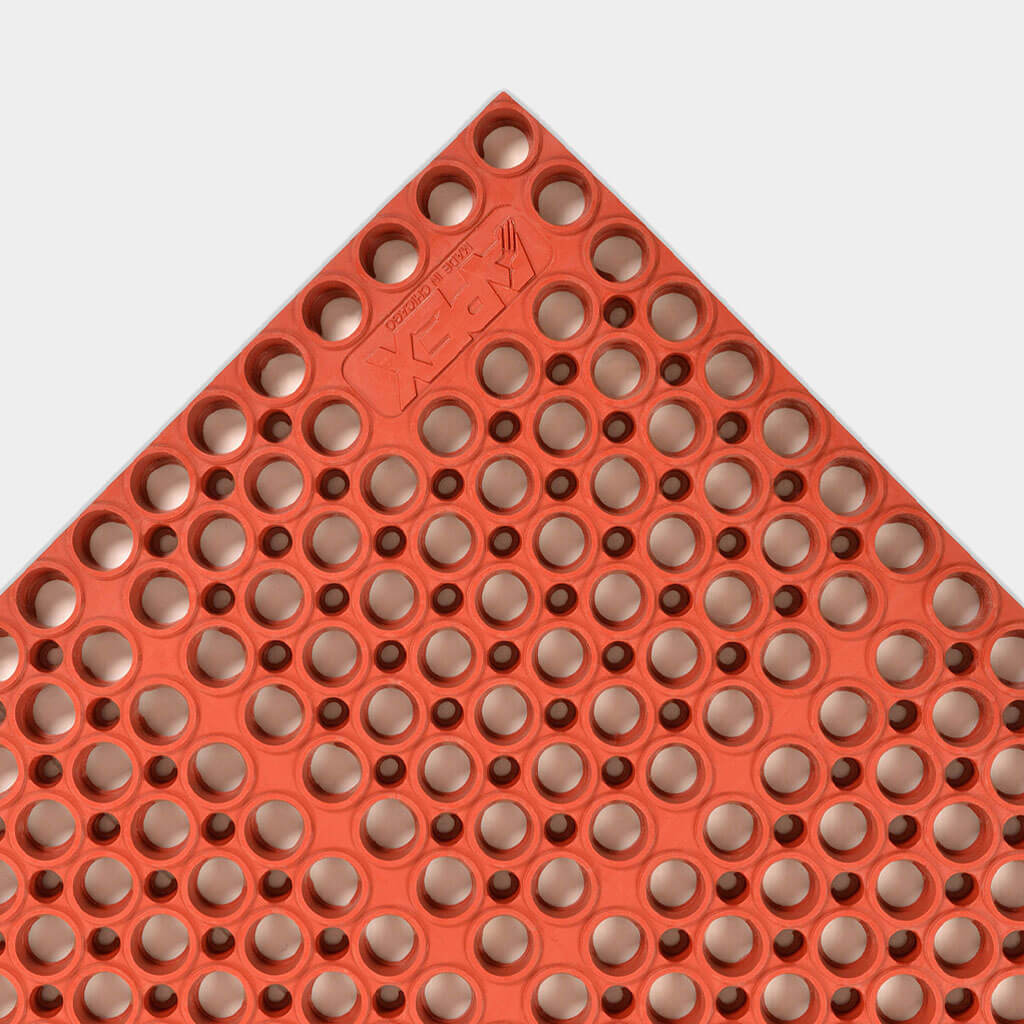 Wet conditions can lead to fast microbial growth. The San-Eze II Mat by NoTrax is a top-of-the-line foodservice mat manufactured using MicroStop to inhibit the growth of bacteria and fungi created by wet conditions. It is NSF certified for protection against grease and oil, as well as durability. Additionally, its drainage hole system facilitates the removal of debris and liquid from your work area, keeping your employees from slipping on the floor. Made in the USA.
Web Foot Blend Wet Mop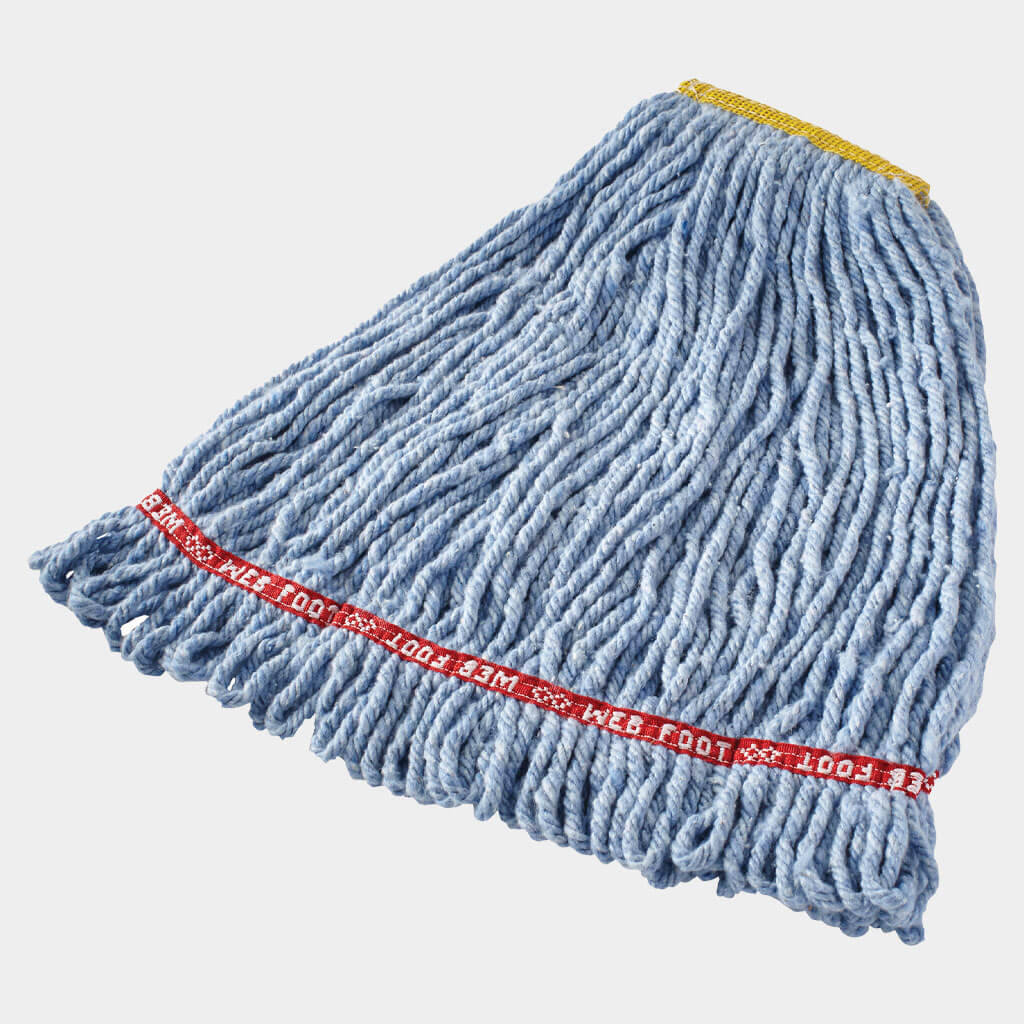 The Web Foot Blend Wet Mop by Rubbermaid uses a combination of synthetic fibers with natural cotton. The result? It is five times more absorbent than a cotton mop alone. And because of its superior absorbency, Rubbermaid added antimicrobial protection to inhibit the growth of odor and stain-causing bacteria.
BacFighter Cut Resistant Glove
The BacFighter Cut Resistant Glove by Tucker Safety accomplishes what its name implies: it is antimicrobial and will protect your chefs from cuts that lead to infection. it boasts A6-rated cutting protection, meaning it can withstand 3000-3999 grams of cutting load from a sharp blade before being penetrated. Additionally, the folks at Tucker Safety manufacture the BacFighter glove with antimicrobial protection. Made in the USA.
Scotch-Brite Antibacterial Sponge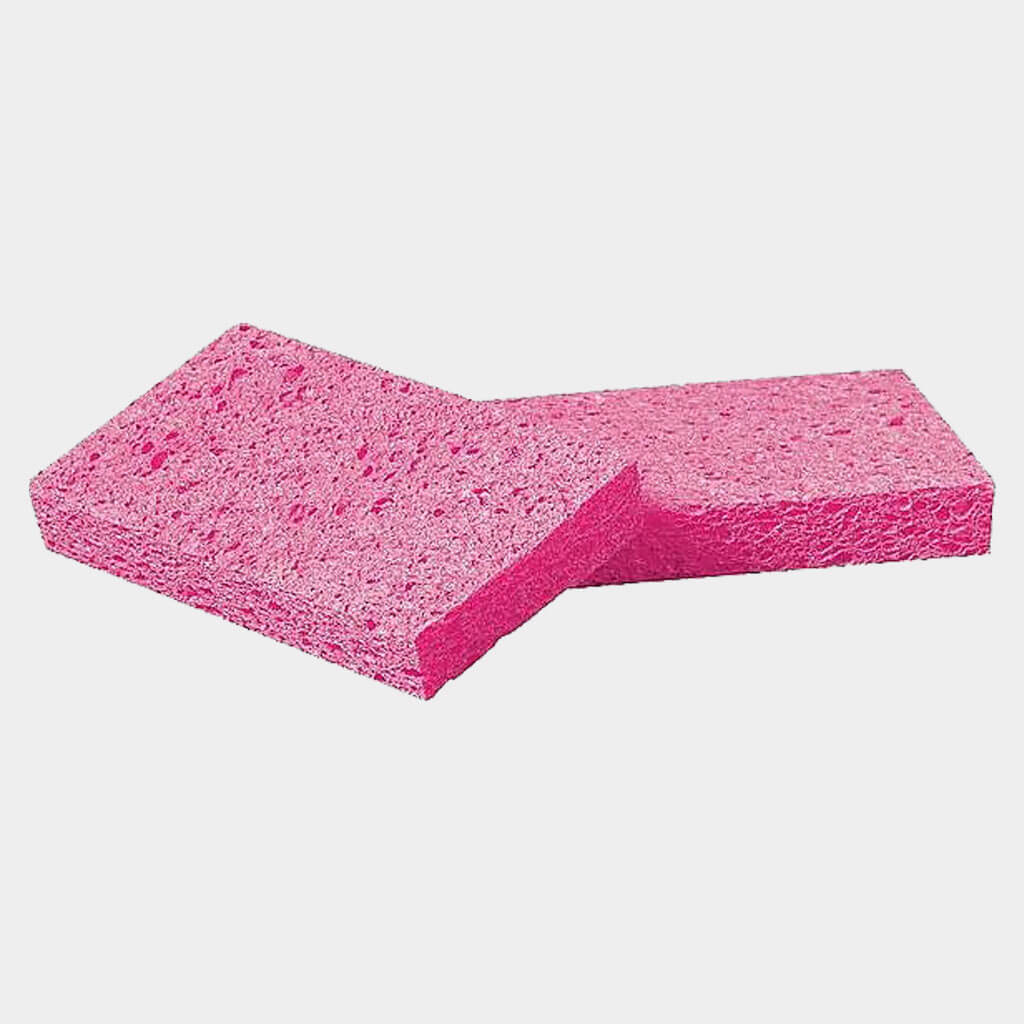 The cleaner the sponge, the cleaner the plate. Using 3M's antimicrobial technology, this sponge is resistant to odor-causing bacteria throughout hundreds of uses. Aside from the antimicrobial protection that is integrated into every fiber, 3M's sponge is made of cellulose. As a material, cellulose naturally resists stains and crumbling, so your sponge stays fresher longer.
MetroMax Mobile Shelving Unit with Casters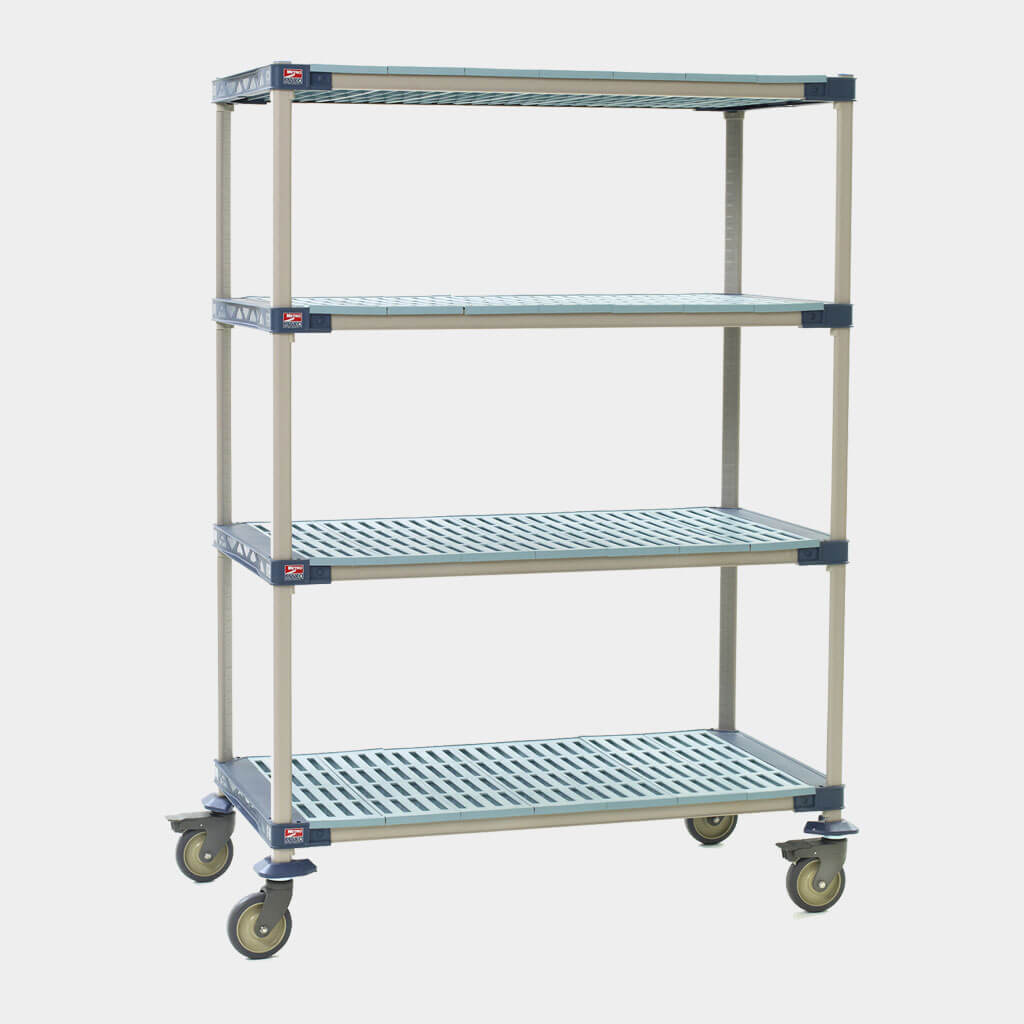 Mobile carts can be handled by many people within the course of a day. Metro additionally incorporated Microban into the manufacturing process. As a result, this extra protection helps keep the shelving unit safe and sanitary between cleanings. Metro's MetroMax 4-shelf, plastic shelving mobile cart features an open grid design with a 750-pound load capacity. The removeable shelves make this unit very easy to clean and the cart has demonstrated corrosion-proof performance.
Chicopee Chix Foodservice Towels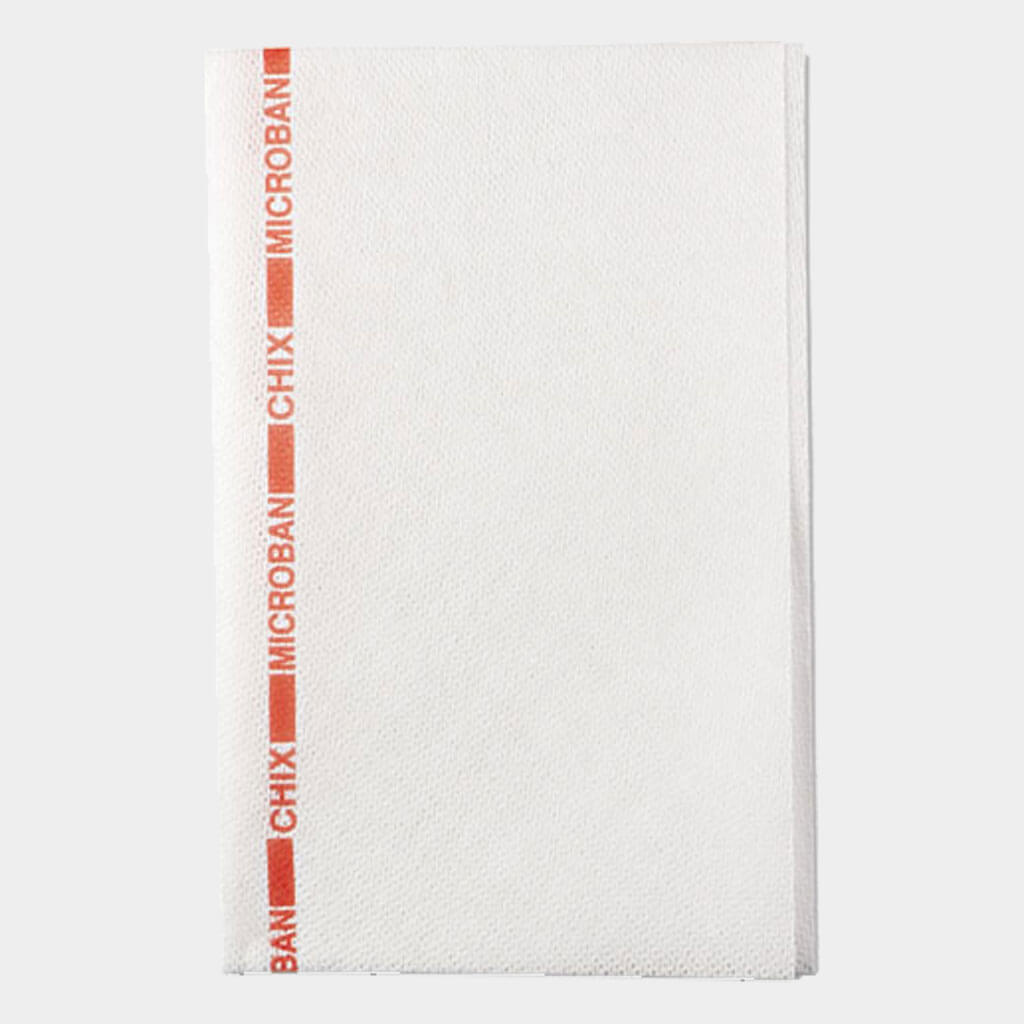 The Chix Foodservice Towel reduces waste and fights against harmful microorganisms. Chix's thick towels are not only reusable, but they are protected by Microban. Of course, this prevents bacteria, mold, and mildew that naturally flourish in soggy conditions from forming. Chix Towels are strong, absorbent, and machine washable.