Plates. We all use them. But what if there is a better alternative to the plate? In this article, we will show you how the simple addition of platters, peels, and boards into your place setting can elevate the guest experience and make every meal special.
Trapezoid Serving Board
At 24 inches, this trapezoid-shaped board is perfect for shared meals as it can accommodate an entire table. The black backdrop makes food pop in contrast. What sets this board apart is you can bake on it and serve. Guests love the warm sensation a straight-from-the-oven meal brings, especially in the winter! Serve flatbread, pizza, appetizers, piping hot baked goods, and much more!
White Faux-Slate Melamine Serving Platter
Even better than the real thing? Your servers agree! This serving board may have the look and texture of real slate, but it is constructed from durable yet lightweight melamine. If you are looking to switch things up, this board is a perfect backdrop for your food and alternative to the classic white plate.
Acacia Wood Flatbread Board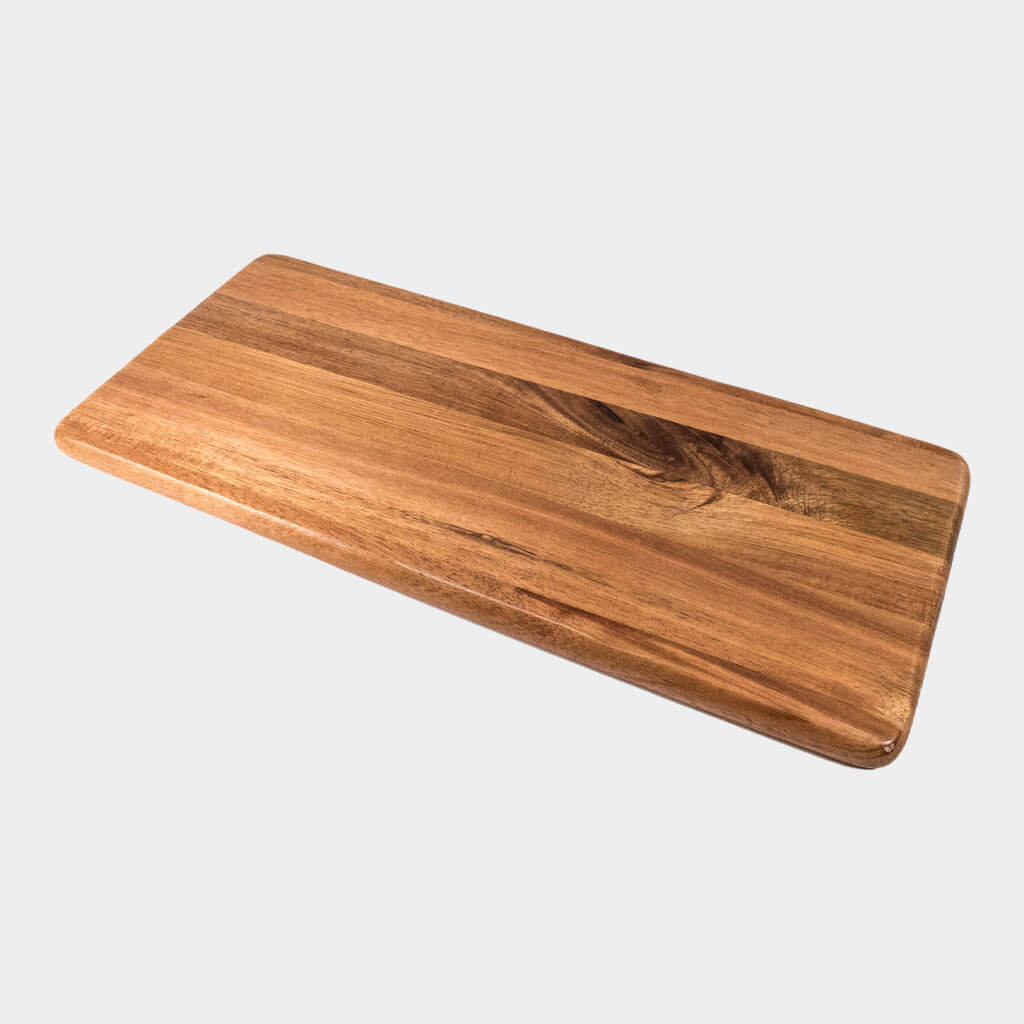 Made from the acacia tree, this board is generously sized at 16 inches for flatbread, pizza, a cheeseboard and starter dishes. Acacia wood is a sustainable and an attractive choice for its distinctive grain patterns and contrasting colors. This natural material is also durable and dishwasher safe.
Sierra Faux-Marble Serving Board
The 18" x 6" design of the Sierra faux-marble board opens up worlds of opportunity for food presentation and flights. The design is an exquisite Carrara marble replication, a type of marble found in Northern Italy that has been used since ancient Rome for sculpture and décor, not to mention remarkable buildings like the Pantheon. Choosing the Sierra board is a simple statement with a huge impact.
Handled Melamine Serving Peel
The melamine peel by American Metalcraft is a practical alternative to real wood. It's 10-inch square shape fits an entire meal, while the handle makes placement on a table easy for servers in a crowded room. Whitewashed wood is a look that can be dressed up or down and works extremely well with a large range of color palettes. It works equally well as a prairie-chic or minimalist design addition as it does in a Rococo setting full of pastels, ivory white, and gold.
Organic Melamine Serving Board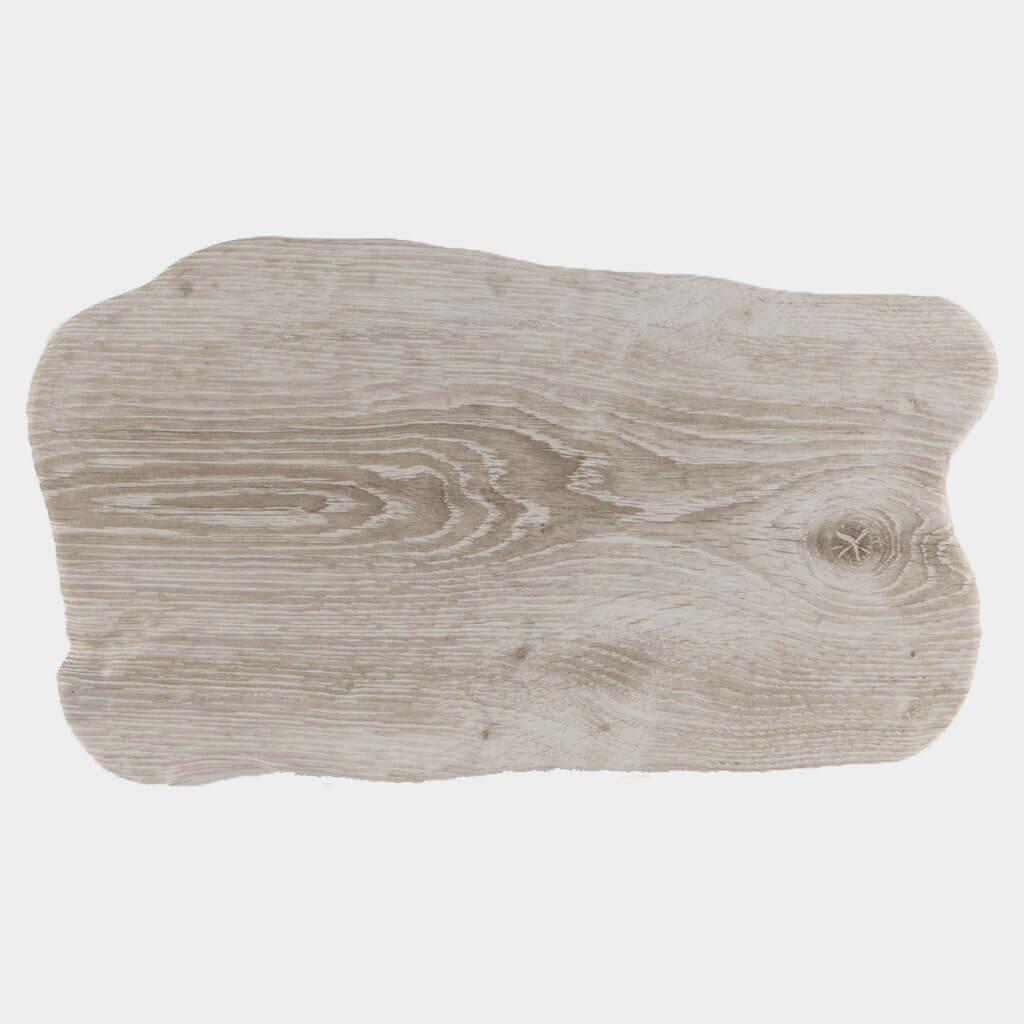 In another feat of brilliance, we present the Organic serving board. This board resembles real wood but is made from dishwasher-safe melamine and weighs much less than a wooden board of similar proportions. Kids especially love the organic, fun shapes of this board when used as a plate. And if the kids are happy, the grownups are happy.
Olive Wood Serving Board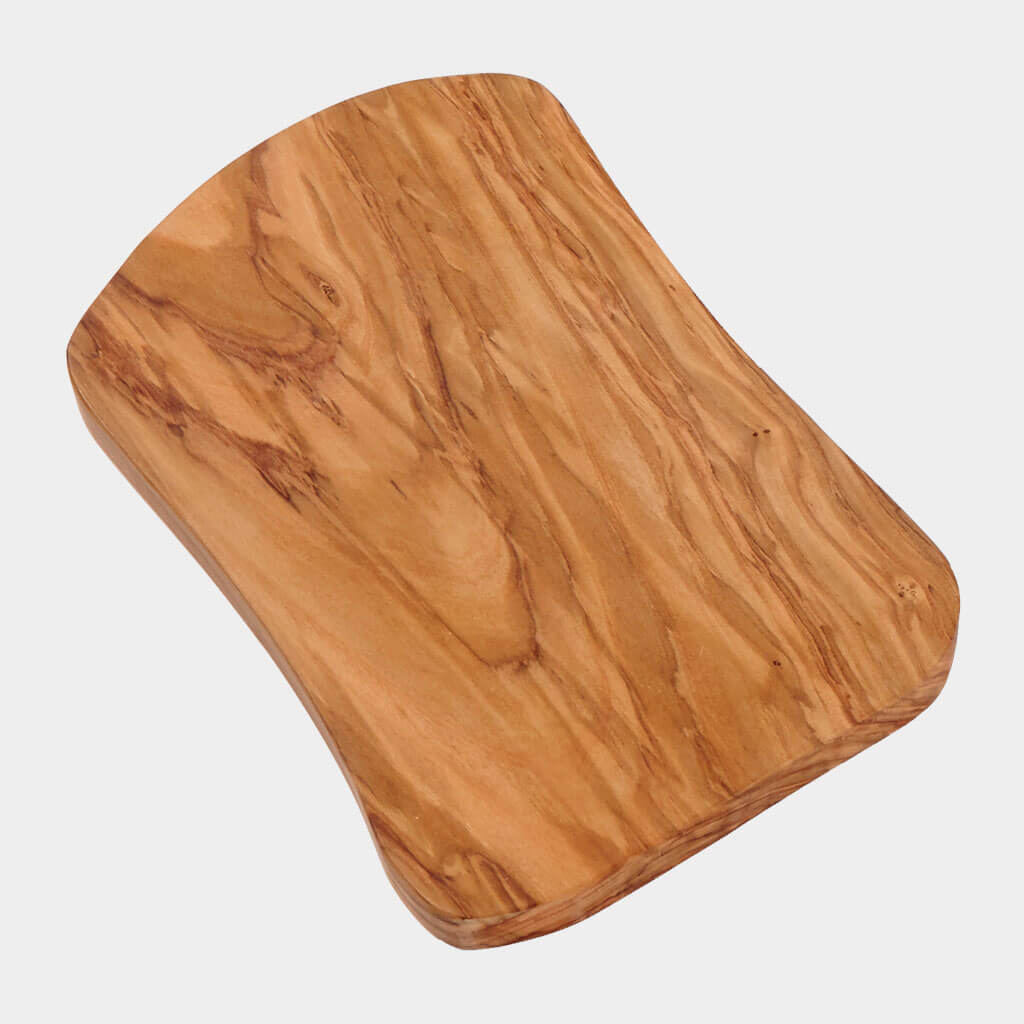 The rich look and feel of olive wood constructed into a perfectly sized sandwich board is a winning combination. Olive wood is best known for its density, rich color, and fine texture. This beautiful board can easy blend into an earthy motif, or it can be used as a pop of natural color. Keep in mind that olive wood is considered a hand-wash only material. Those moments of extra care, however, are so worth it for your guest experience.
Handy Series Cut & Serve Board
Epicurean boards are constructed from layers of Richlite, an FSC-certified paper composite material that is dishwasher safe, maintenance free, heat resistant, non-porous, and can withstand years of heavy use, not to mention NSF certified and made in the USA. For fans of multi-use items, this board not only plates and serves food with ease thanks to its handle, but also doubles as a cutting board!
Melamine Faux-Driftwood Serving Board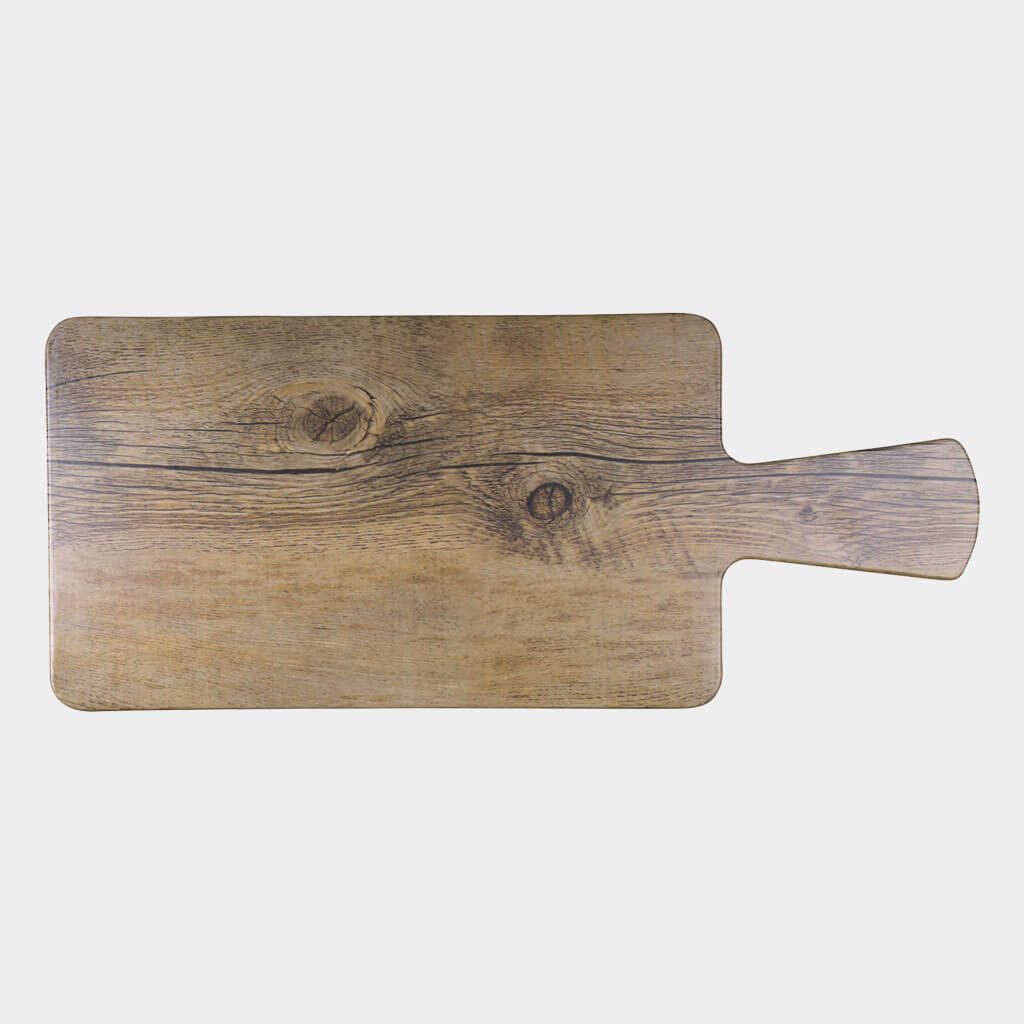 This melamine board offers all of the comforts of an easily maintained product with the atmosphere-enhancing look and smooth finish of real driftwood. The melamine is anti-bacterial, resistant to mold and mildew, break and chip resistant, and commercial dishwasher safe.
Horizon Faux-Slate & Marble Serving Board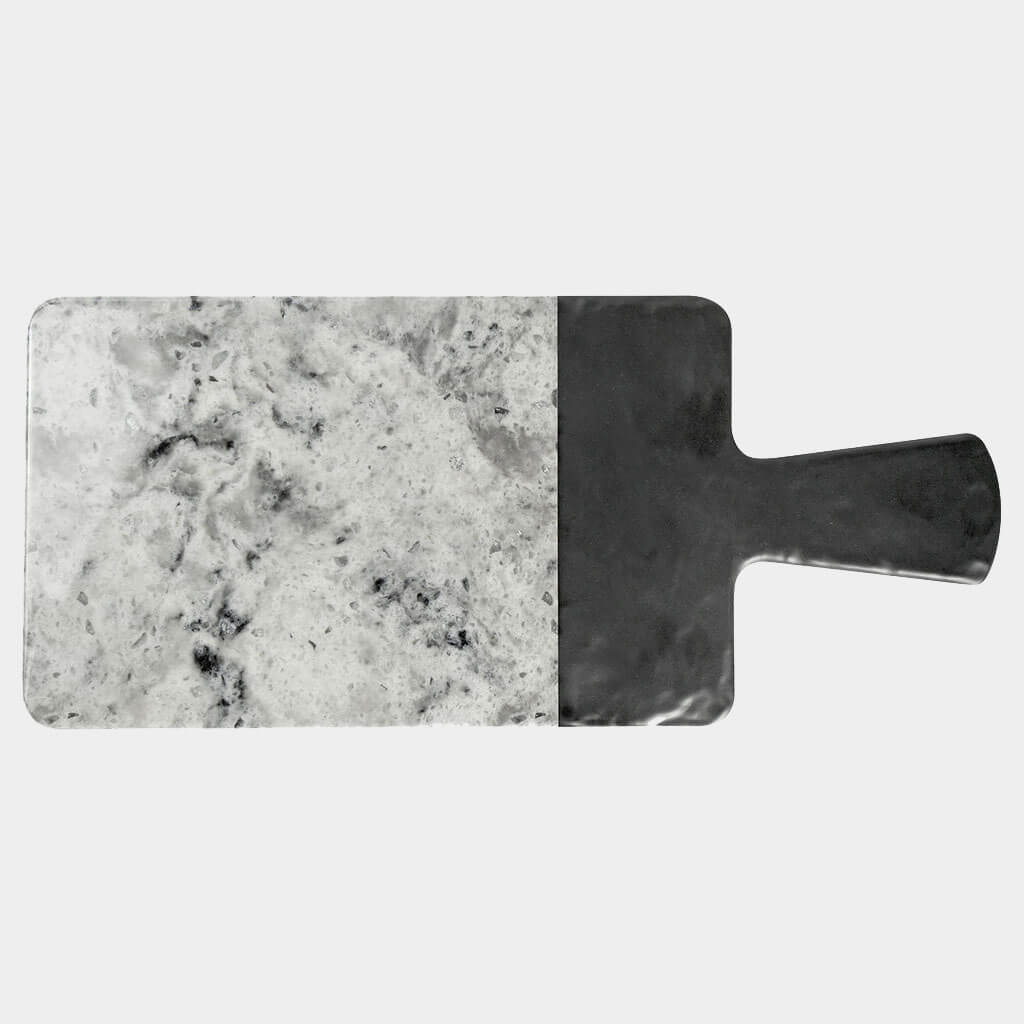 Create an elegant place setting with the look of lustrous marble accented with sleek slate. The Horizon board adds a touch of class to everything it displays while its eye-catching black and white color scheme compliments all other colors placed on its surface. As a bonus, this melamine board maintains its posh appearance without any help from staff. Pop it right into the dishwasher and viola, that is all you need to do for this chip, break, and stain-resistant wonder.
Round Faux-Marble Serving Board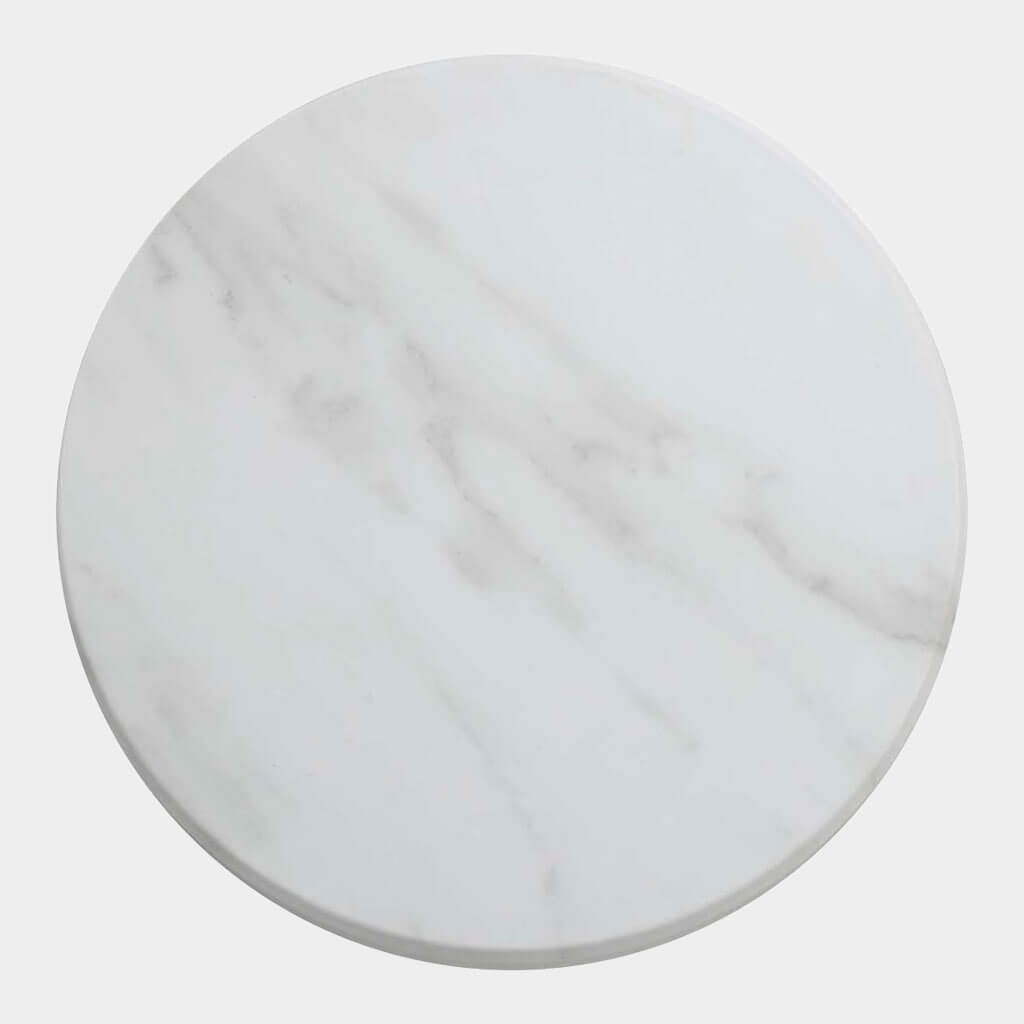 At first glance, this board looks like beautiful stone. But upon closer examination, this is not a stone piece, but durable, lightweight, washable melamine. Your customers may not be able to tell the difference right away, but your servers certainly will. The clean lines and white appearance lend this board the ability to fit into to virtually any environment. So, when you're craving a bit of luxury in your establishment, this 14-inch board is an exceptional replacement for the simple, white plate.
Sierra Faux-Wood & Marble Melamine Serving Board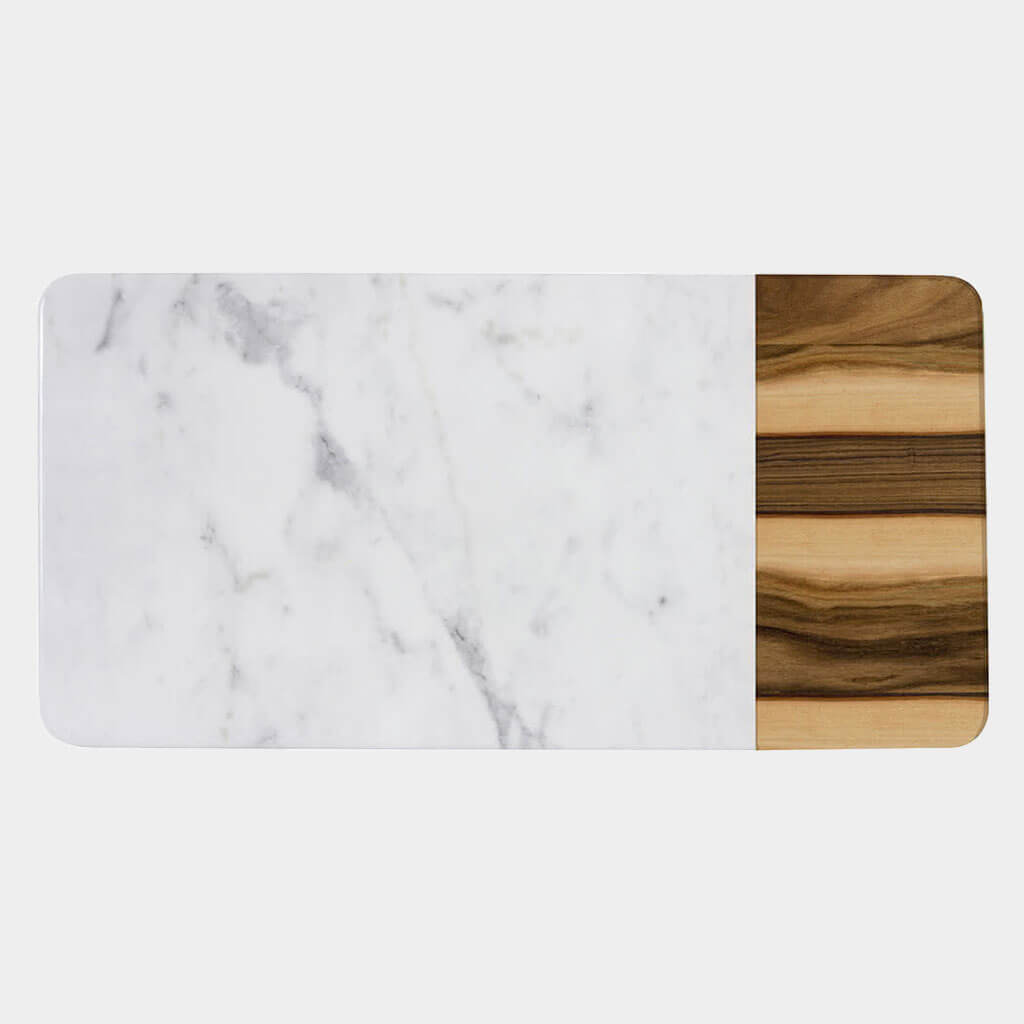 Calling all lovers of eclectic design! There's a fine art to the mixing and matching of opposing patterns or prints. The Sierra board is a great example of pattern combinations that shouldn't work but do. The designs are faux-hickory wood and faux-Italian Carrara marble, two beautiful contrasting natural elements. This serving board is also a breeze to care for; pop it into a commercial dishwasher and you're done.
Faux-Acacia Serving Peel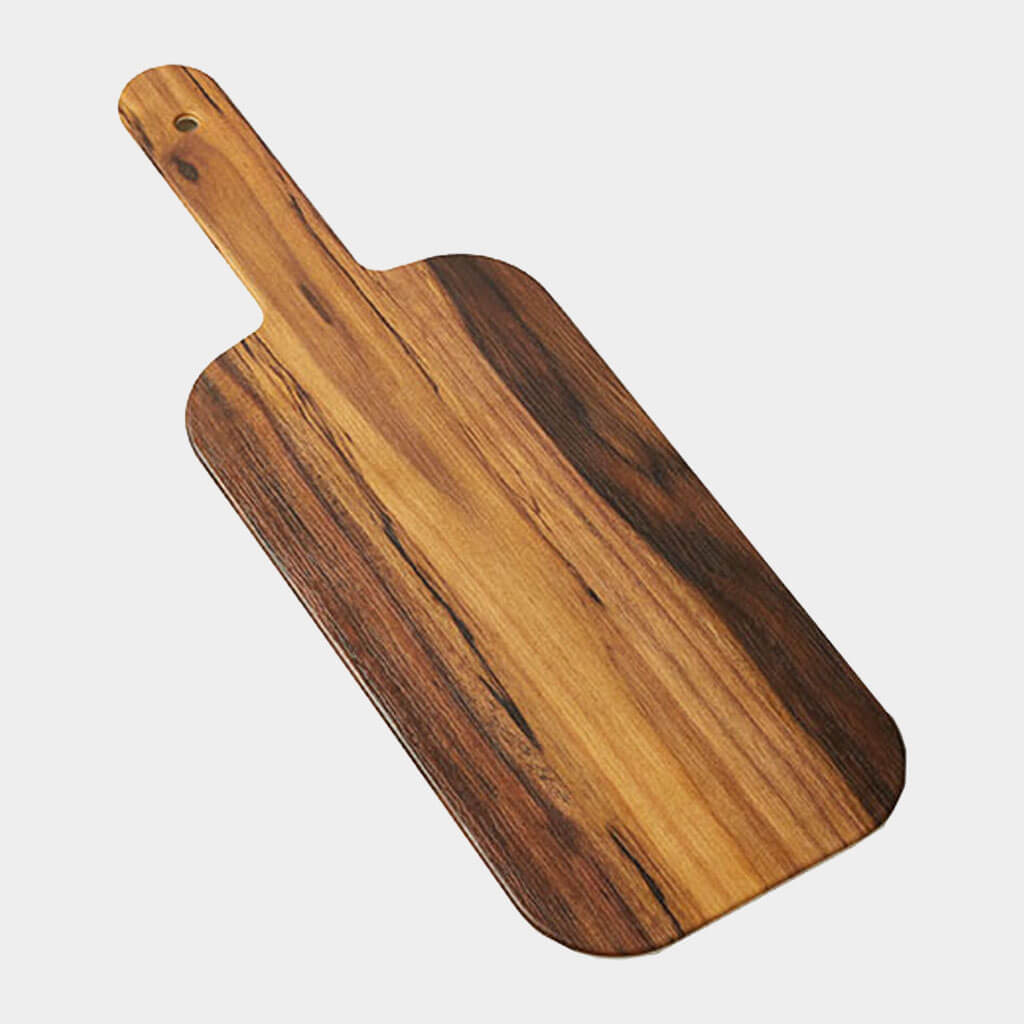 As an alternative to our real acacia board, we have a melamine board that perfectly mimics the rich, contrasting colors of that tree. This design thrives in a farm-to-table environment, as it effortlessly ties in natural elements to the freshly prepared local cuisine. Bright colors like leafy greens and other vegetables atop an acacia board makes for an extremely wholesome and attractive presentation. Moreover, this melamine peel is durable and dishwasher safe.
Rectangular Faux-Rustic Wood Melamine Serving Board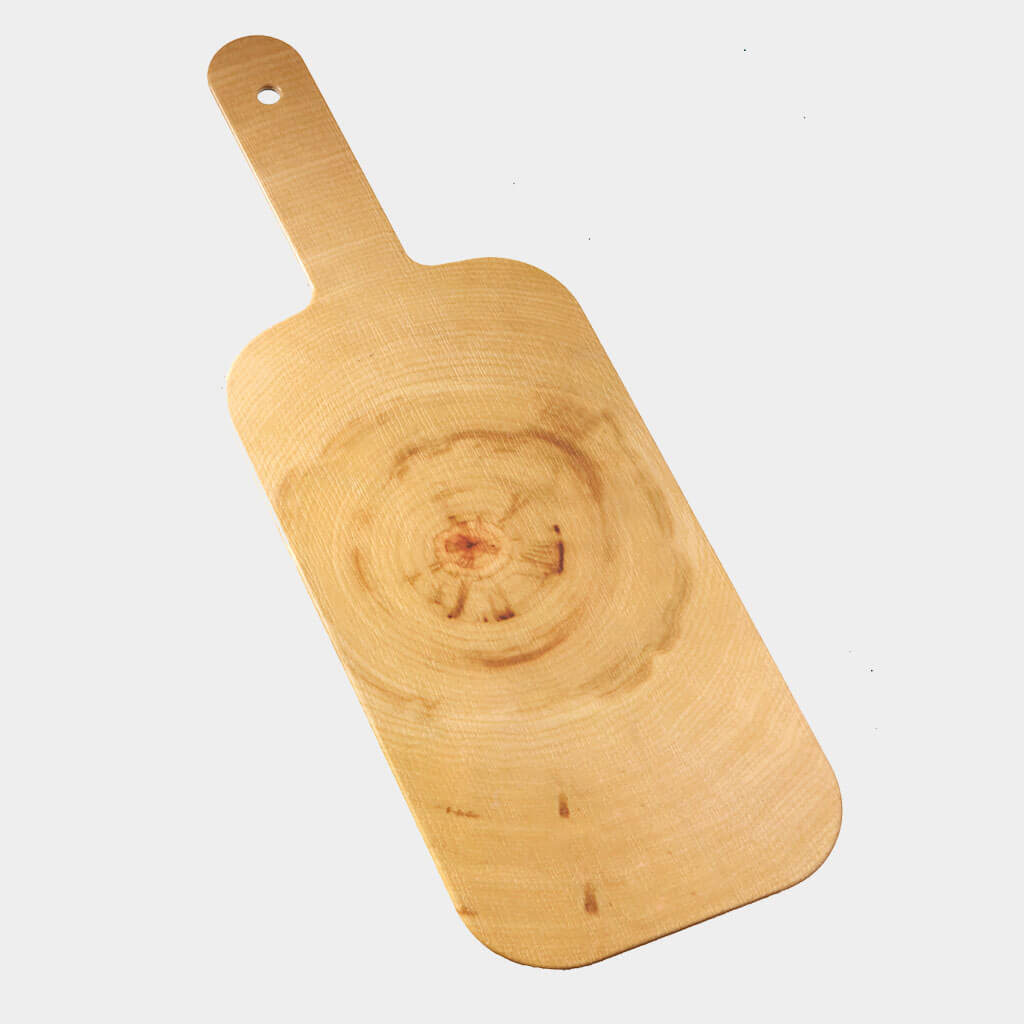 At first glance, this board looks like a beautiful wood serving piece. But upon closer examination, it's not wood but durable and washable melamine. When it comes to dinnerware maintenance, sometimes the easier choice is also the right choice for your restaurant.
Olive Wood & Gray Marble Serving Peel
For a true taste of luxury, your patrons will be delighted by a plate made of olive wood and marble. Its rich patterns, earthy look, rounded edges, and handle design makes for a truly unique presentation. This small board is the perfect size for an appetizer, dessert, fine dining, or a savory sandwich.