New beer styles and glassware are hitting their stride and we are here for it! These are the trending brews propelling the craft beer industry forward into 2022.
Hard Seltzer
Our first beer trend isn't beer at all, it's seltzer! However, breweries are jumping on the hard seltzer train with unique flavors that are attracting customers new to the craft beer world. Hard seltzer is often sold in ready-to-drink (RTD) cans that take product packaging seriously; the packaging is incredibly Instagram friendly, not to mention convenient and sustainable.
Hard seltzer's popularity is set to triple by 2023, in large part due to its flexible flavor profiles, lower sugar, lower carbs, and lower calories than most RTD drinks. However, drinking out of a can isn't to everyone's liking. The correct glassware will enhance the bubbly experience and showcase the alluring colors of hard seltzer.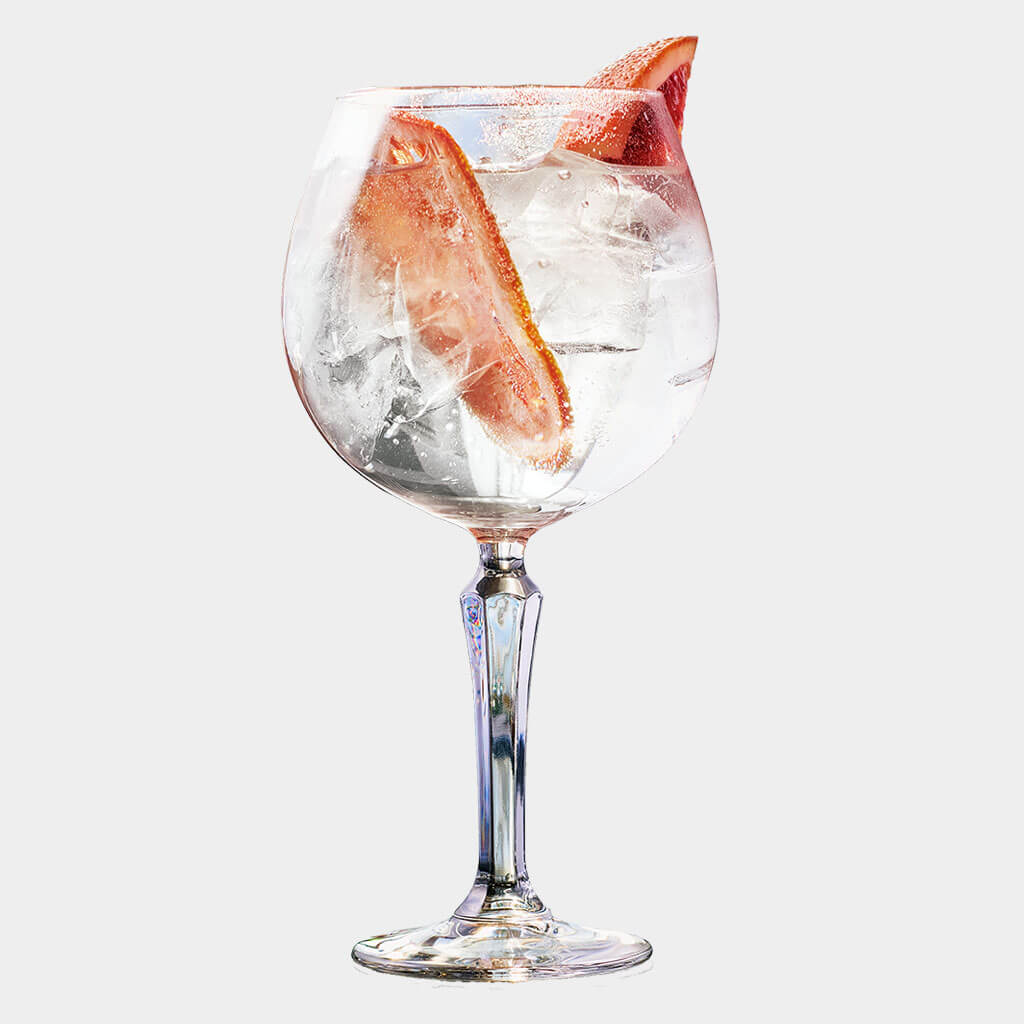 NOLOs
NOLO beverages, which are "no alcohol and low alcohol," are increasing in popularity due to an increase in consumers' health consciousness.
Despite non-alcoholic beers having existed since the 1980s, their acceptance into society has been a slow and drawn out one. But not anymore. Consumers are more concerned with their immune system and general health. This is due to educational resources being widely available as well as the pandemic putting health on everyone's minds.
Low-alcohol beers also meet the health-focused demands of consumers. Reinventions of low-alcohol beer now include craft styles that don't compromise on flavor. Beer lovers can enjoy a beer without the hangover or carbs.
The best glassware for NOLO beverages is a classic beer glass. This choice will provide an authentic beer drinking experience to your patrons, no matter how low the alcohol content may be.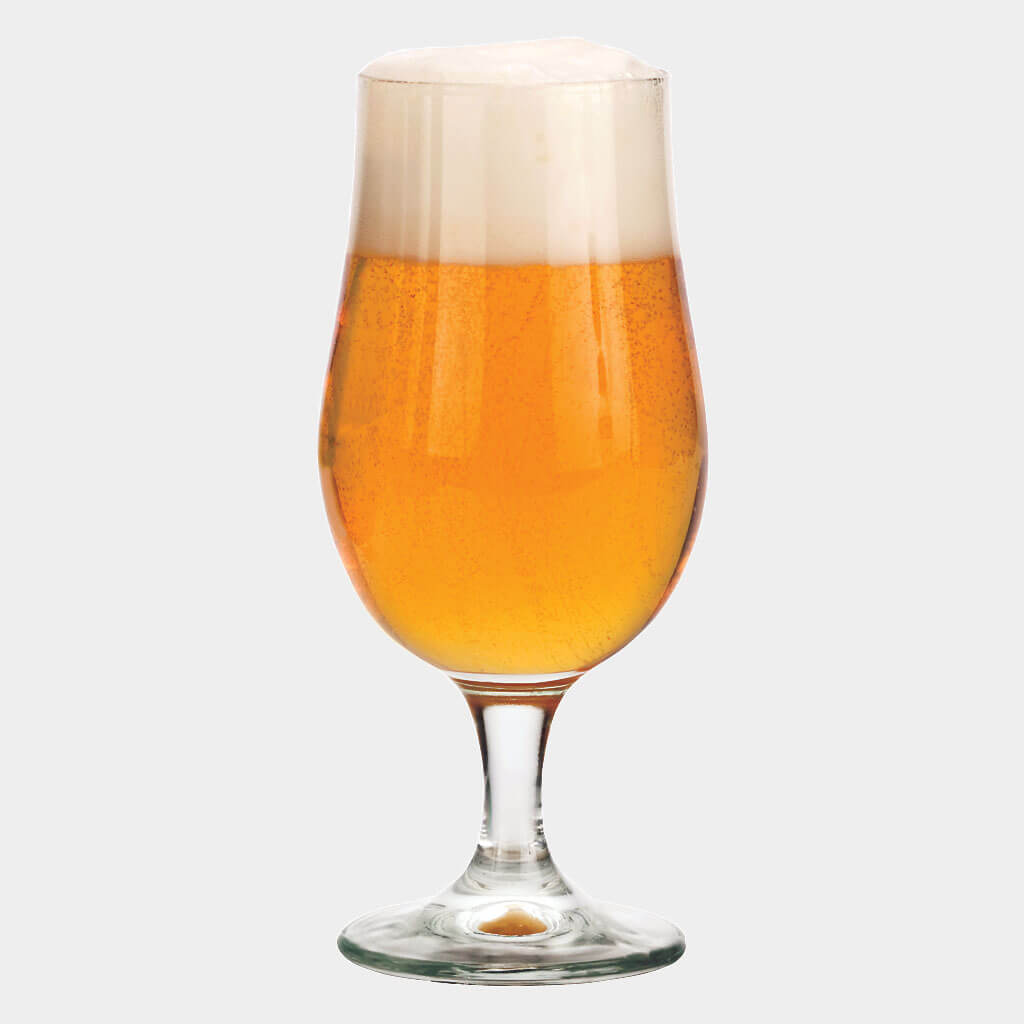 Functional
Blurring the boundaries between beer and a health elixir, Functional beers are positioned to take off. Functional beer is perfect for the health-conscious multitasker who loves their beer but would like some added benefits.
Brewers have been attracting new customers by adding ingredients such as green tea, sea salt, cayenne, yerba mate, superfoods, electrolytes and botanical infusions. The functional space also allows brewers to fit into more drinking occasions. For instance, a lower alcohol beer with added electrolytes can now be enjoyed after a workout.
For the fans of Functional beers, a generous, design-forward glass is preferred.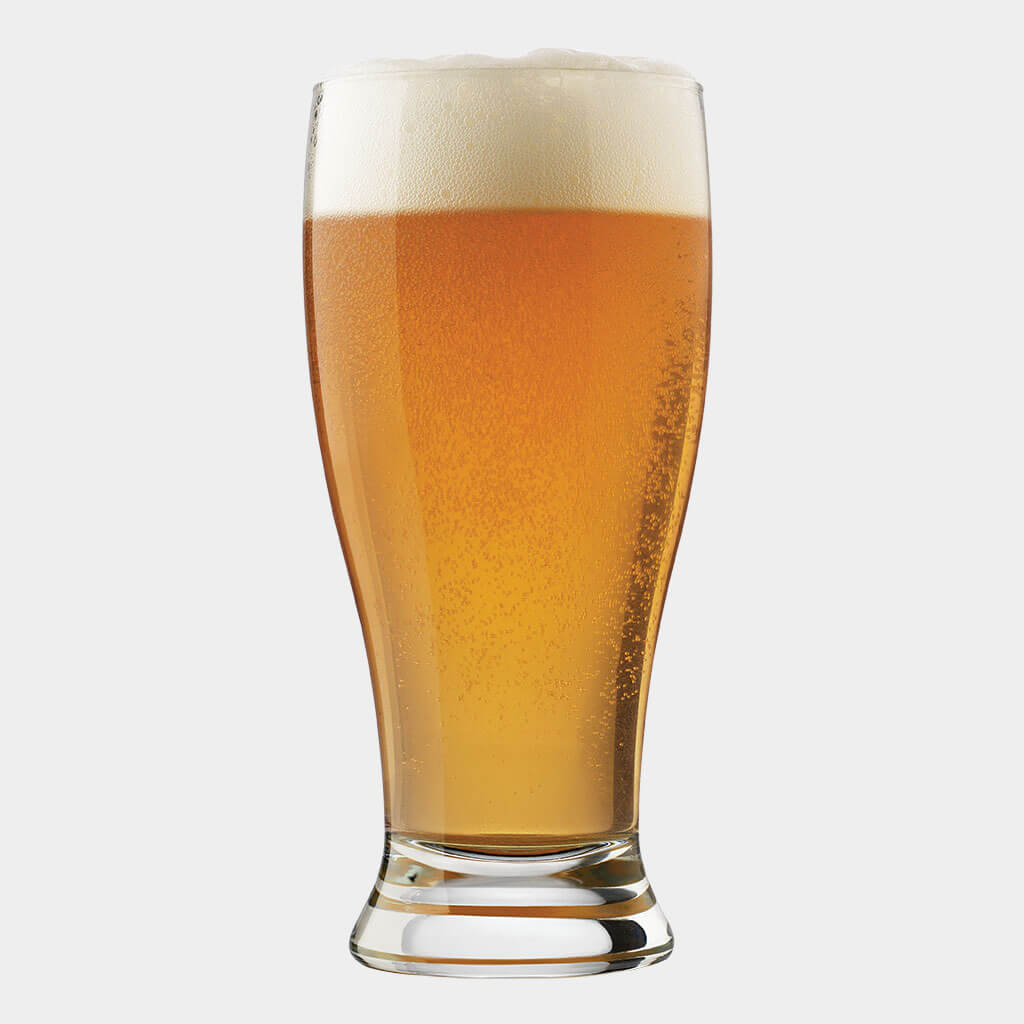 Dessert Stouts
Also known as pastry stouts, these sweet treats pack a punch. Dessert stouts have a high alcohol content because brewers expect their customers to stop after one. This trend allows for a wide range of flavor innovation from maple syrup beer to beer with a coffee and vanilla flavor.
Some dessert stouts use the lactose brewing method by using milk sugar to create a sweeter taste and creamier mouthfeel. The lactose also balances out any tartness and offers consumers who haven't explored craft beer, a safe and familiar place to start. Make it even more of a special dessert by serving it in a fun glass!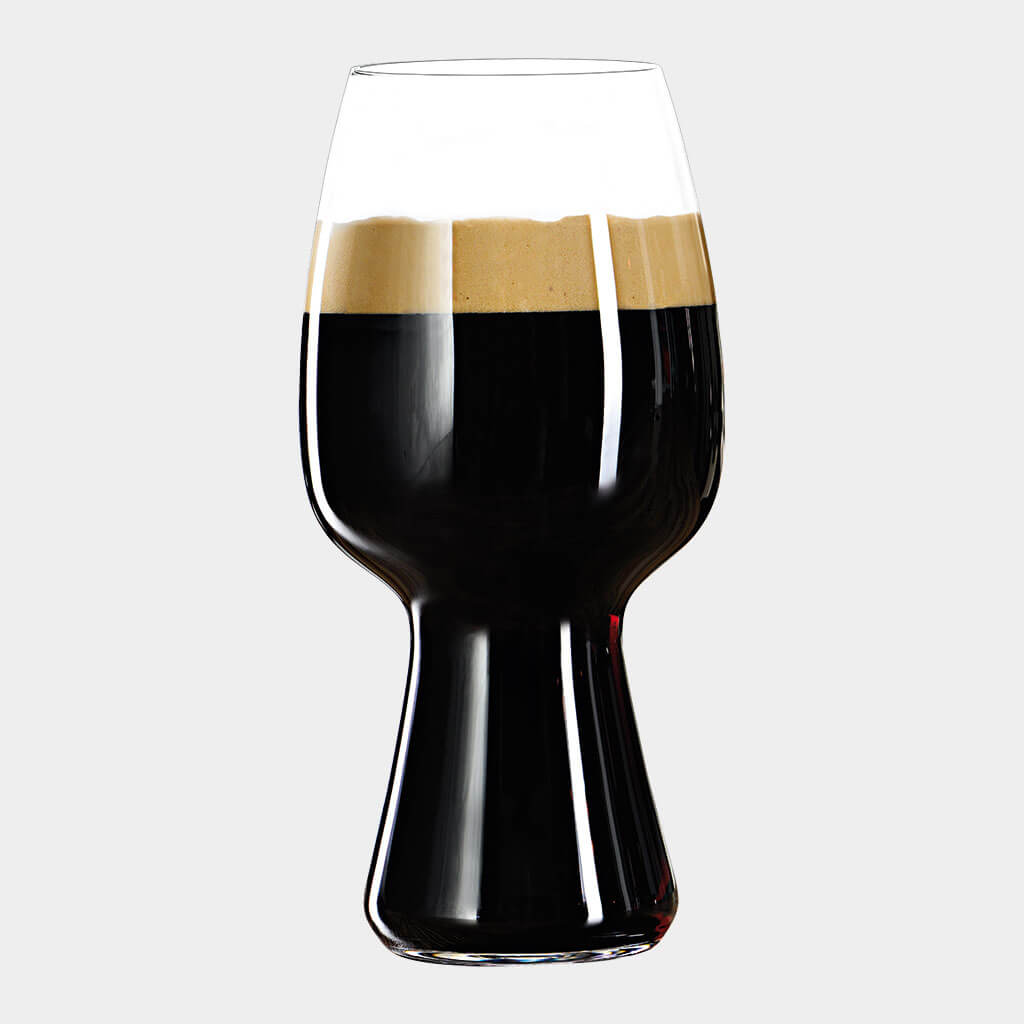 Sours
Once unique to Germany and Belgium, Sours are a new category of beer in the United States that tastes just like their name; to make a sour, breweries make use of naturally occurring, acid-producing bacteria in the fermentation process including Lactobacillus, Pediococcus, and Brettanomyces.
But they taste much better than they sound! These fruit-infused sweet and sour beers offer a complex flavor profile that could even take the place of wine and cocktails. Sours breathe extremely well in Belgian beer glasses with a generous bulbous body.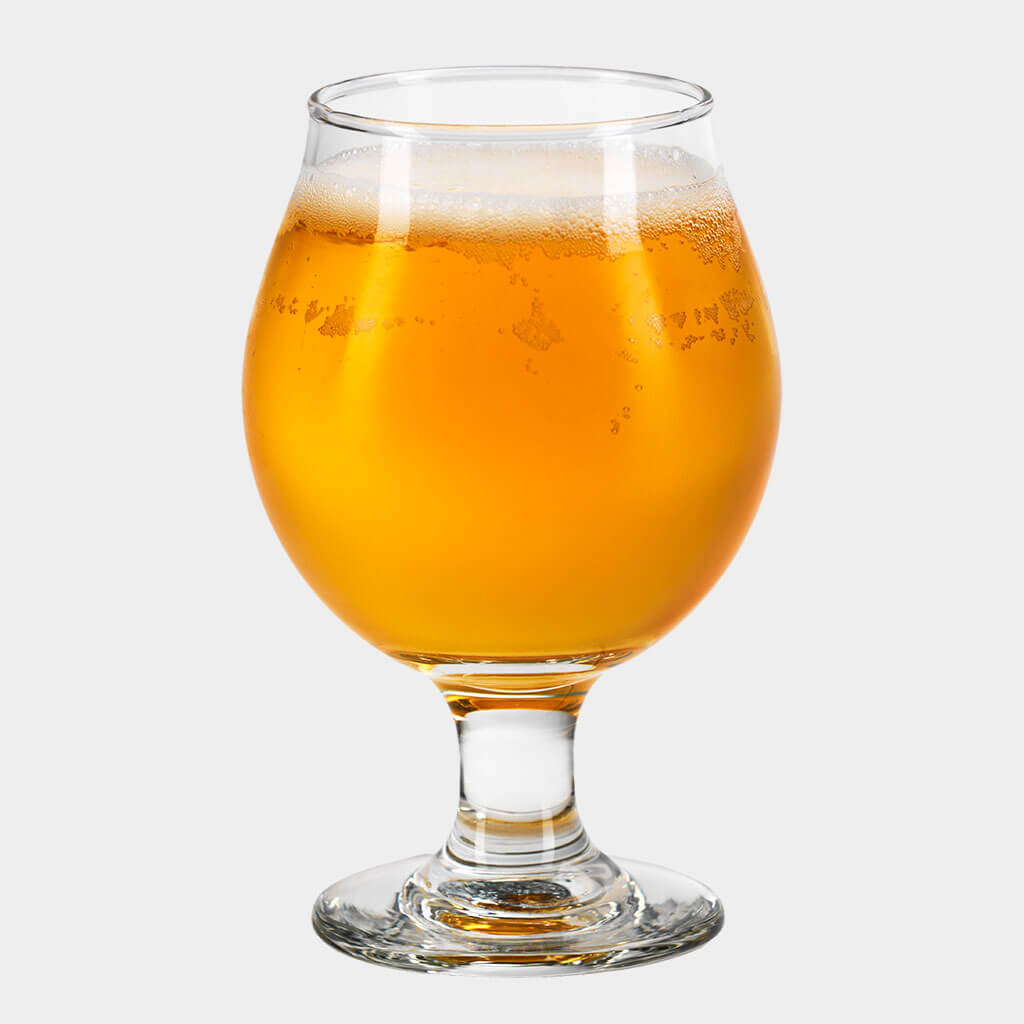 Hazy IPAs
Out of all the new craft beer styles, Hazy IPAs have emerged as the leader and it's no wonder why. Hazy IPAs are less hoppy, they have a velvety mouth feel, and are easy to drink. Consumers who enjoy a citrus flavor will appreciate the increased tropical and stone fruit notes. The fresh citrus taste further balances out the bitterness associated with heavily hopped IPAs.
Hazy IPAs are, of course, foggy beverages that are perfect anytime, especially as a pickme up.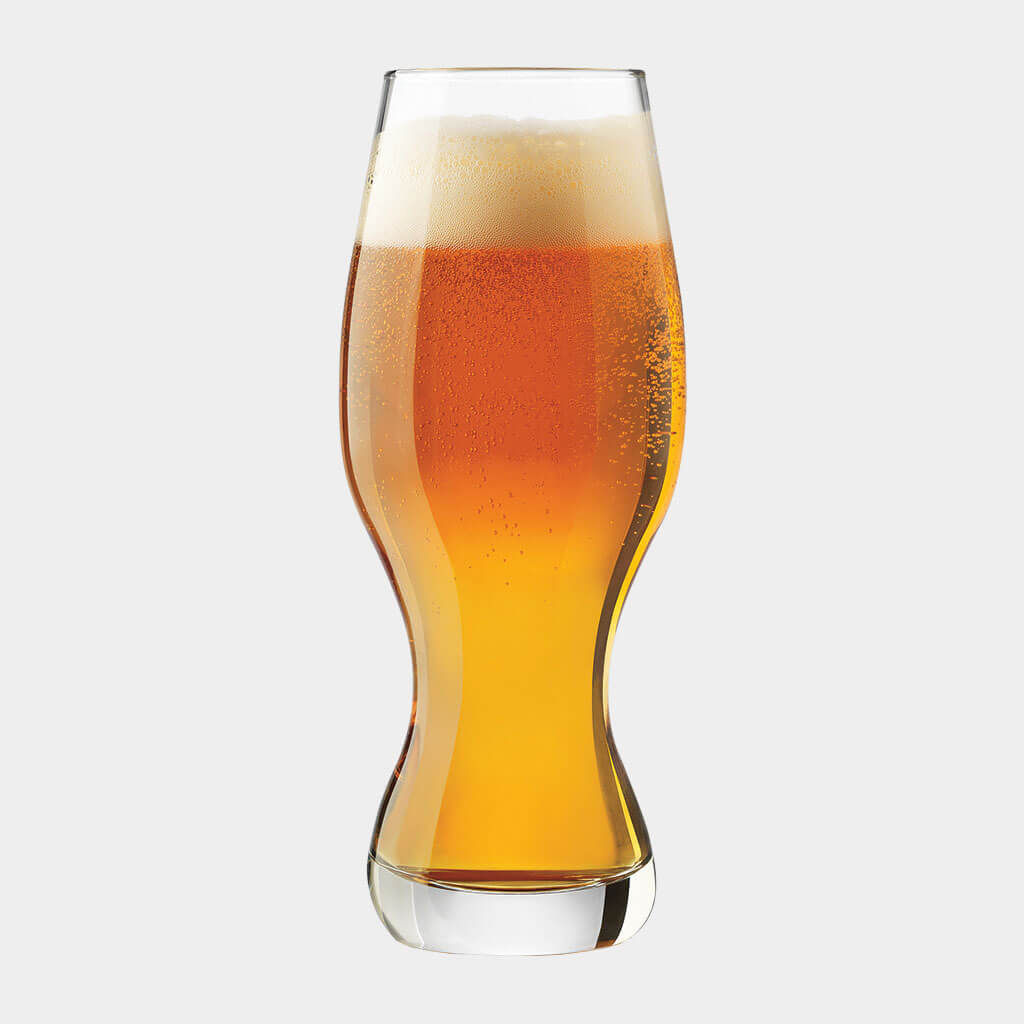 Craft Lagers
After years of IPA dominance in the craft brewing world, it's the lagers' time to shine. Traditionally, lagers were associated with the big, mainstream beer brands. However, with the consumer move toward easier to drink beers, craft breweries are giving lagers the attention they deserve.
Craft lagers are crisp and refreshing. When compared to IPAs, they are lower in alcohol, less heavy in taste and aftereffect, and have a longer shelf life — a feature attractive to bars adjusting to new crowd levels.
Frosty and refreshing, craft lagers deserve the best in glassware. And since lagers are so popular, make sure that glassware is stackable.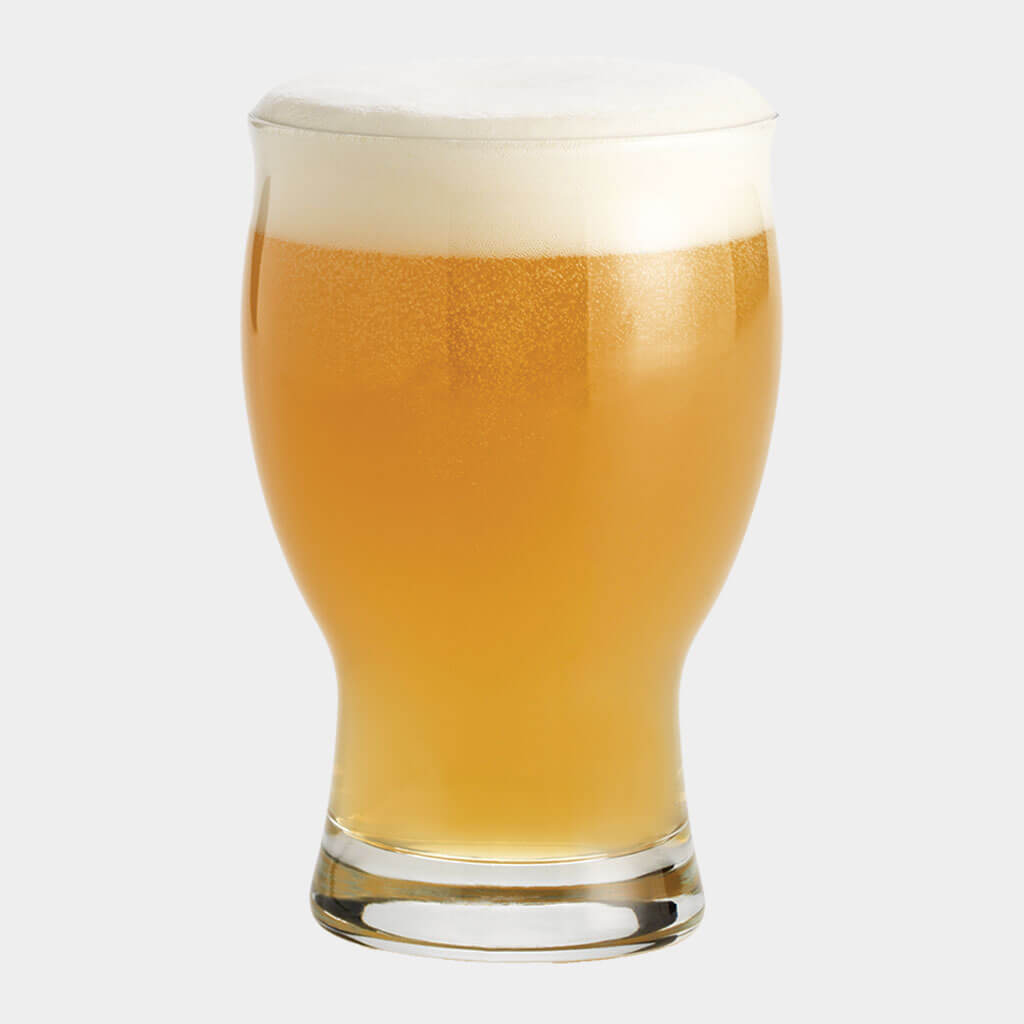 About Libbey
Wherever there's a celebration, there's Libbey. We help foodservice professionals create unforgettable moments with glassware, tableware and flatware known worldwide for their style, selection and durability.
Since 1818, Libbey has been celebrated for its artistry and innovation in glassmaking. We rank as the top glassware manufacturer in the Americas and one of the largest tableware suppliers in the world, with products unparalleled in craftsmanship and beauty.