The Need for Changing Stations
Pamper's Consumer & Market Knowledge organization reported that 9 out of 10 dads didn't have access to a public changing station while out on the town with their baby. Unfortunately, this is an issue most dads have faced at one time or another.
Donte Palmer first drew mass attention to this phenomenon via the hashtag, #SquatforChange. As society continues to evolve and engineer itself to be more inclusive, sometimes we overlook some of the little things.
Pampers, in partnership with Koala Kare, are installing 5,000 changing stations in men's restrooms across the United States and Canada. If you have been the father of a newborn, you know all too well the challenges that come along with taking them in public. If you are lucky, you'll run across a family bathroom with a changing station. However, more times than not, the changing tables you need are exclusively installed in the women's restroom.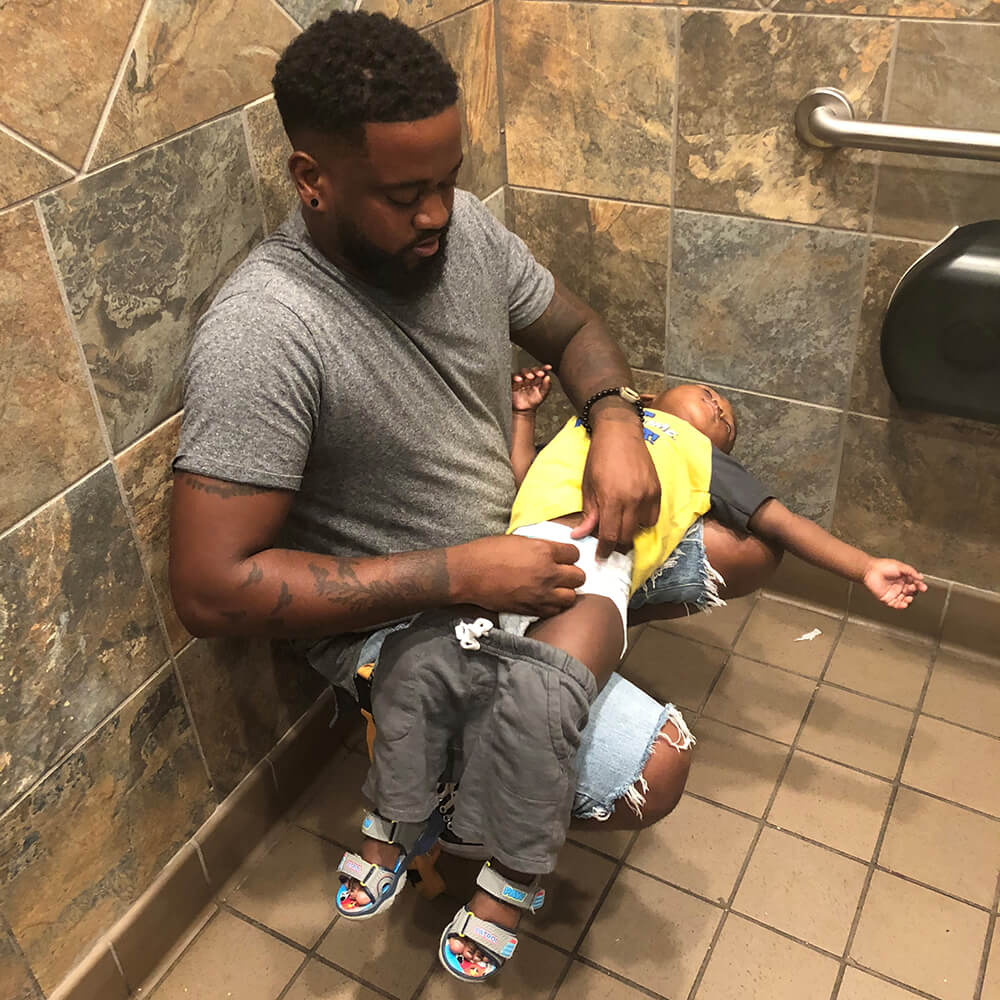 The Pampers Solution
Thankfully, Pampers has partnered with Donte Palmer and singer John Legend; together they are spearheading an underdog solution sorely needed for most of the dads across America. The 5,000 changing stations Pampers will be installing over the next couple years will be publicly accessible to men. Dads everywhere have been squatting in restrooms with their babies, creating make-shift changing tables out of whatever they can find. For them, this is more than a Father's Day gift or public service.
Adding thousands of baby changing stations to thousands of public restrooms across North America may not grab headlines. However, for most dads it shows that there are companies with a truly cognizant vision of the "little things" society needs as it continues to improve itself.
The best news is that we can all join Pampers in this act of social awareness. Sometimes something as small as having a family accessible changing table at your venue can make all the difference in a family's night out.