Food trucks have gained immense popularity in recent years, thanks to their convenience, affordability, and the unique dining experience they offer. Starting your own food truck business can be an exciting and rewarding venture, but it comes with its fair share of challenges. In this article, we will discuss some of the most significant challenges that new food truck owners face and how to overcome them.
Finding the Perfect Parking Spot for Your Food Truck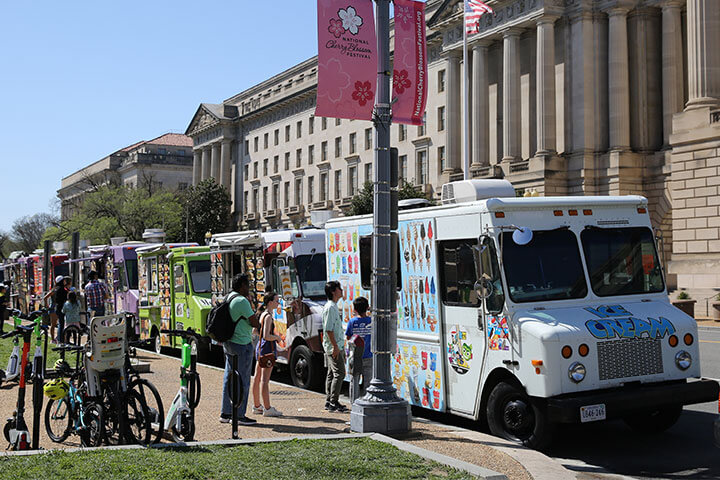 The success of a food truck business largely depends on its location. One of the most significant challenges that new food truck owners face is finding the right location to park and sell their food. A good location should have high foot traffic, be easily accessible, and have ample parking space. However, finding the right location can be a challenge, especially in urban areas where space is limited, and competition is high.
To overcome this challenge, food truck owners must be creative and flexible when it comes to finding a location. One way is to join a food truck association for networking opportunities and access to shared resources. Scouting out popular areas prior to opening your business is another useful technique. Research popular gathering places, such as parks, festivals, and office complexes, and identify potential parking locations.
Obtaining Permits & Licenses for Your Food Truck Business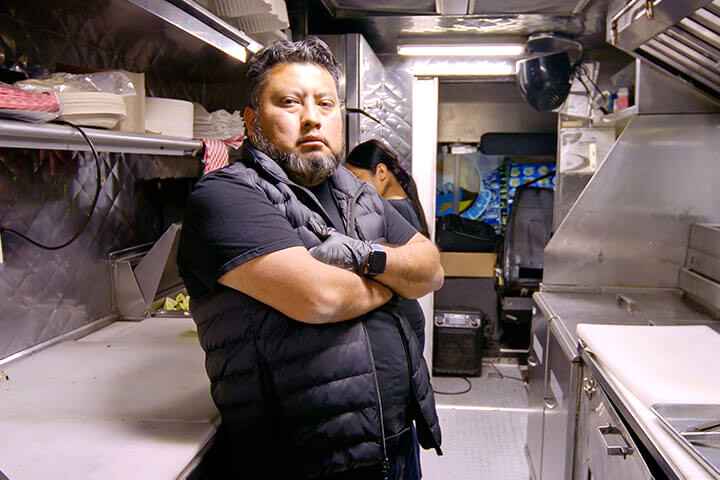 The specific permits and licenses that food truck owners need to operate their business vary depending on their location and the local regulations. However, to give you a general idea of the legwork ahead, here is a list of common permits and licenses that operators may need to obtain:
A business license is required to operate any business, including a food truck. This license is typically issued by the city or county where the business is located.
A health department permit is required to sell food from a mobile food unit.
Food truck owners may need to obtain a foodservice establishment permit. This permit is required by some states and localities and ensures that the food truck meets specific standards for food preparation and storage.
Some cities and states require food trucks to obtain a fire department permit to ensure proper ventilation and fire suppression systems.
Depending on the location, food truck owners may need to obtain a parking permit to operate in certain areas, such as parks or event spaces.
To overcome this challenge, food truck owners should adequately research permits and licenses relevant to their area and ensure they are compliant. They can also consult with a lawyer or business advisor to ensure they have all the necessary permits and licenses before launching their business. Keep in mind, processes like obtaining permits always take more time than it should, so schedule your food truck debut accordingly.
Managing Equipment & Maintenance Costs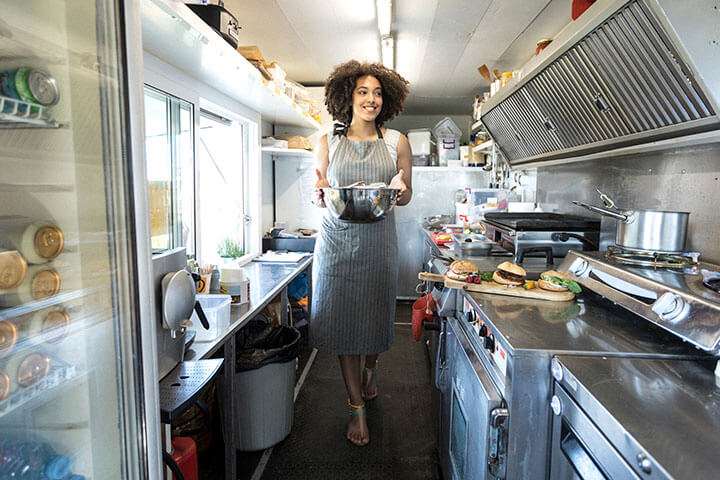 A food truck is a mobile kitchen, and as such, it requires specialized equipment and regular maintenance. Equipment such as generators, grills, and refrigeration units can be expensive and require regular upkeep. Failure to maintain equipment can lead to downtime, which will impact the bottom line. Depending on the cuisine you prepare, other equipment expenses can include ovens, fryers, small equipment like food processors, smallwares for serving and storage, and cleaning supplies.
To overcome this challenge, owners must invest in high-quality commercial restaurant equipment and have a maintenance plan in place. They should also ensure that they have spare parts and backup equipment in case of breakdowns.
Feeding Seasonal Appetites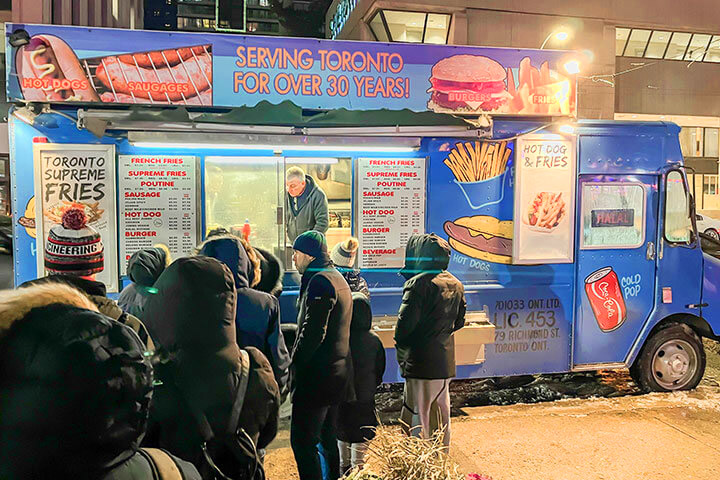 Food truck businesses are also subject to seasonal demand. Depending on the location and weather conditions, demand for food trucks can fluctuate throughout the year. This can impact the business's revenue and profitability.
To overcome this challenge, some operators may choose to modify their menu during the winter months to offer warmer, heartier dishes that are well-suited for cold weather. Additionally, some food trucks may invest in equipment such as heaters or tents to make the waiting area more comfortable for customers. They can also partner with other businesses or offer catering services to supplement their income during the slow season.
Marketing and Branding Strategy
Finally, new food truck owners face the challenge of building a brand and attracting customers. With so much competition, it can be challenging to stand out and attract customers to their truck. Poor marketing and branding strategy can result in low sales and a struggling business.
To overcome this challenge, owners should invest in their concept messaging. Creating a visually appealing brand that stands out from the competition is essential for success. This can include a distinct logo, color scheme, and graphics that are consistent across all marketing materials, including the truck's exterior, social media channels, and website.
Collaborating with other local businesses, such as breweries or coffee shops, can help to expand your customer base and reach new audiences as well. And don't forget to always let your audience know where and when they can find your truck. Real-time GPS maps can be a convenient and fun tool for promoting your business and attracting new customers. The easier you are to find, the better.
Tackling Food Truck Challenges Like a Pro
The food truck industry can be a challenging but rewarding business venture. By understanding the common obstacles owners face and implementing strategies to overcome them, entrepreneurs can increase their chances of success. From obtaining the necessary permits and licenses to developing a strong brand and marketing strategy, there are many factors to consider. However, with perseverance, creativity, and a willingness to adapt to changing circumstances, owners can build thriving businesses that people crave.