The foodservice industry serves up mouth-watering meals for the masses, but that's not all. In many cases, businesses give back to their local communities. For your inspiration, we turn to four restaurants with mission-based business plans that help disenfranchised groups in their area and afar.
Street Bean Coffee Roasters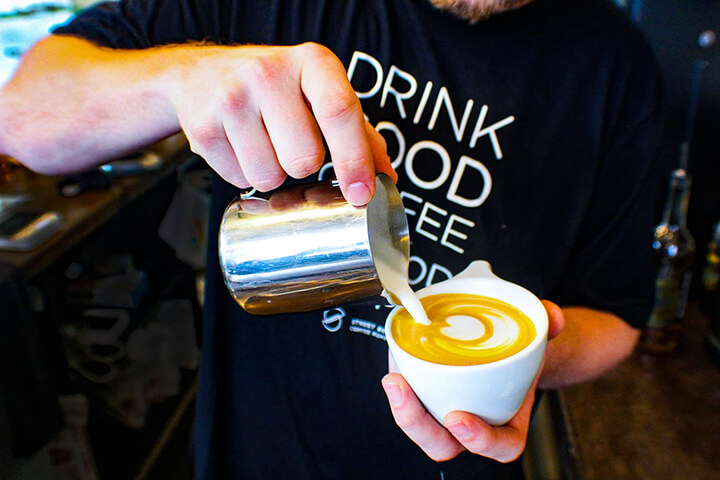 Seattle, WA
Street Bean Coffee Roasters understand that job opportunities and marketable skills will help keep people away from dangerous work and criminal activity. Their mission? Provide at-risk youth of King County an opportunity for growth. Street Bean's apprentice program does just that, by providing comprehensive employment training and support.
During their 16-week program, apprentices are trained as top-tier baristas. They learn the ins and outs of:
Customer service
Brewology
The art of high-quality espresso
Coffee roasting and sourcing
Milk chemistry, steam, and latte art
As Street Bean explains, "The end goal is to help apprentices transition from a place of instability to that of stability by helping them gain job experience, valuable resources, and a support system around them."
Freedom a la Cart Café + Bakery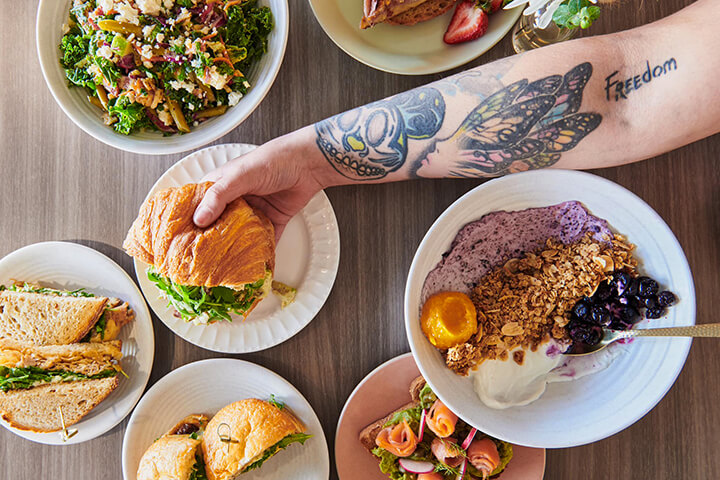 Columbus, OH
Freedom a la Cart Café + Bakery serves its employees something previously absent from their lives: respect and hope. Their mission? Helping survivors of sex trafficking with a job, skills, and a safe place to reintegrate back into society. Modern slavery is a problem close to their home, with Ohio ranking 4th in the nation for trafficked individuals.
What started as one food cart — created to help prevent the barriers to employment sex trafficking survivors face — has grown into a café with freshly prepared fare, a catering business, and three primary levels of service. Thanks to this restaurant with a mission, survivors are provided with court support, a Workforce Development Program, and a Butterfly Continuum of Care Program, which helps more than 400 new people a year.
Antigua Guatemala Restaurant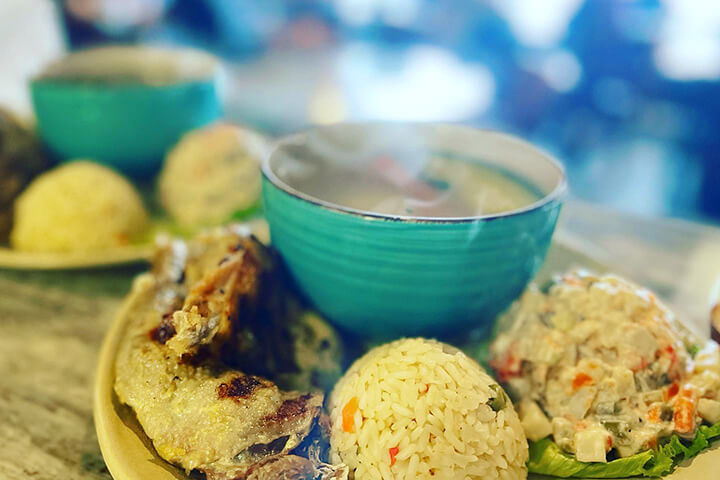 Kent, WA
When husband and wife team, Yadira Reyes and Wilfredo Lopez, moved to Washington state, there was something missing from their lives — food from their native country of Guatemala. Their mission? Help Guatemalan youth.
In 2019, they decided to open their own authentic Guatemalan restaurant, giving others an opportunity to try traditional flavors and learn more about their Central American culture. Their efforts include countless meal donations, giving a percentage of the each order to organizations such as Guatemala Village Health, and donations to help children in low-income families attend school in Guatemala.
Despite facing the normal industry challenges of opening Antigua Guatemala, coupled with the pandemic that shortly followed, Yadira and Wilfredo turned their small business into a space that supports low-income people in their home country. Guests feel wonderful when discovering the flavors of Guatemalan cuisine, knowing a percentage of each purchase goes directly to helping those in need.
FoCo Café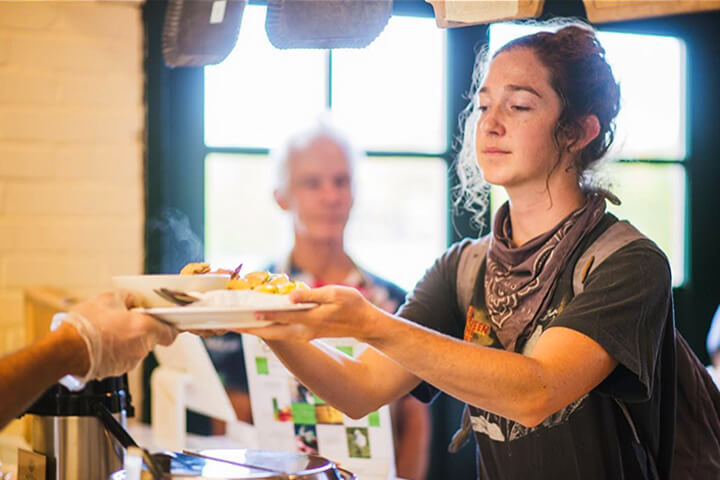 Fort Collins, CO
FoCo (Feeding Our Community Ourselves) serves healthy dishes with an emphasis on sustainability, organic farming, and nutrition. Their mission? Feeding the Fort Collins' community regardless of their ability to pay.
As the first nonprofit restaurant in its area, FoCo Café allows their patrons to set the price of their bill. The café uses a donation box in lieu of a cash register, knowing that most people will need help at some point in their lives. With only five paid employees, FoCo is a volunteer-driven business and encourages others to join in on the fun while building community connections and feeding the soul.
Eat Well While Doing Good
Restaurants aren't soulless enterprises. As these four establishments have exemplified, some restaurants help and have huge hearts that play a vital part in nurturing their communities. Does your restaurant, bar, or café have a mission? Let us know in the comments!