On May 17th, Alabama was the latest US state to pass a bill that gives restaurants the option of establishing an outdoor seating area where patrons can dine with their dogs. The bill passed without opposition, and without any additional amendments tacked on.
What is "Dining With Dogs"?
Dining With Dogs HB235 includes several stipulations regarding dogs on the commercial foodservice premises including:
The foodservice establishment's owner must provide a separate outdoor entrance for dogs to enter, to avoid having them romping through the restaurant interior.
Dogs aren't allowed on any patron seating including chairs and benches.
Food shall not be prepared in the outdoor seating area, nor shall utensils be stored outdoors.
The dog-friendly area must be at least 12 feet away from beverage preparation, including bars.
Dogs must be kept on leashes or in carriers.
Restaurant staff are prohibited from petting the dogs and other forms of direct contact. If this rule is violated, the staff member must wash his or her hands.
Alabama's decision illustrates a wider trend that has been occurring since the 2000's of states allowing food service establishments to accept dogs as patrons. At present, states such as Minnesota (2008), Rhode Island (2016), Ohio (2018) and others each have their own similar versions of the law. California (2014) and New York (2015) lead the pack in terms of canine hospitality as their laws also takes the pet's comfort into consideration with "food and water provided to pet dogs shall only be in single-use disposable containers."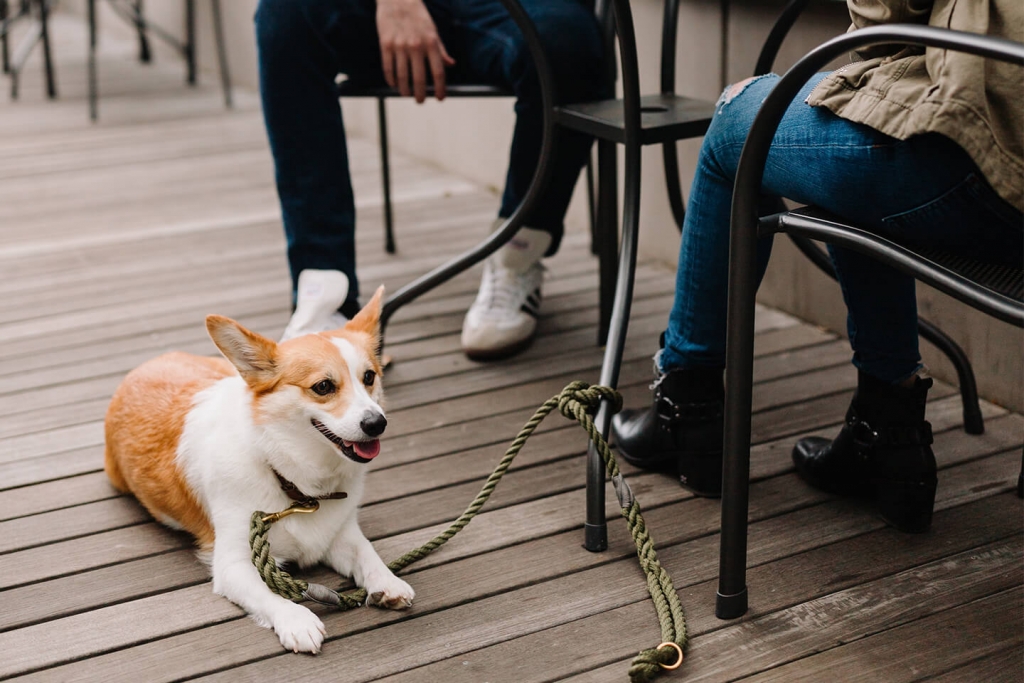 Approximately 46% of households in Alabama include a dog, and this percentage continues to trend upward throughout the country as dog ownership and adoption surged during the Covid-19 pandemic. Pet ownership in the United States is especially popular amongst Gen-Xers and Millennials, many of whom choose to spend large amounts of money on their beloved canines. Likewise, there are many owners who would gladly spend extra cash to take their well-behaved pooch out to dinner.
Benefits of "Dining With Dogs" Legislation
The two main benefits reaped by restaurant management for allowing dogs into the establishment's outdoor seating area is attracting new clients and bringing in extra revenue.
Dog-friendly outdoor seating is an eye-catching moment for passersby who own and/or love dogs. Onlookers will naturally be drawn to the restaurant because of the canine companions and gain positive brand awareness. Bringing in cuddly customers is free advertising, whether this brand awareness is used proactively in the moment or stored as a mental note for a future date.
As mentioned earlier, people are willing to spend a lot of money on their pets and a restaurant scenario is no exception. An easy way for management to bring in extra money is to add dog-specific, veterinarian-approved food item to their menu. Currently, many popular restaurants include secret menu items for your dog, while some restaurants have their very own canine menu complete with full course hot meals.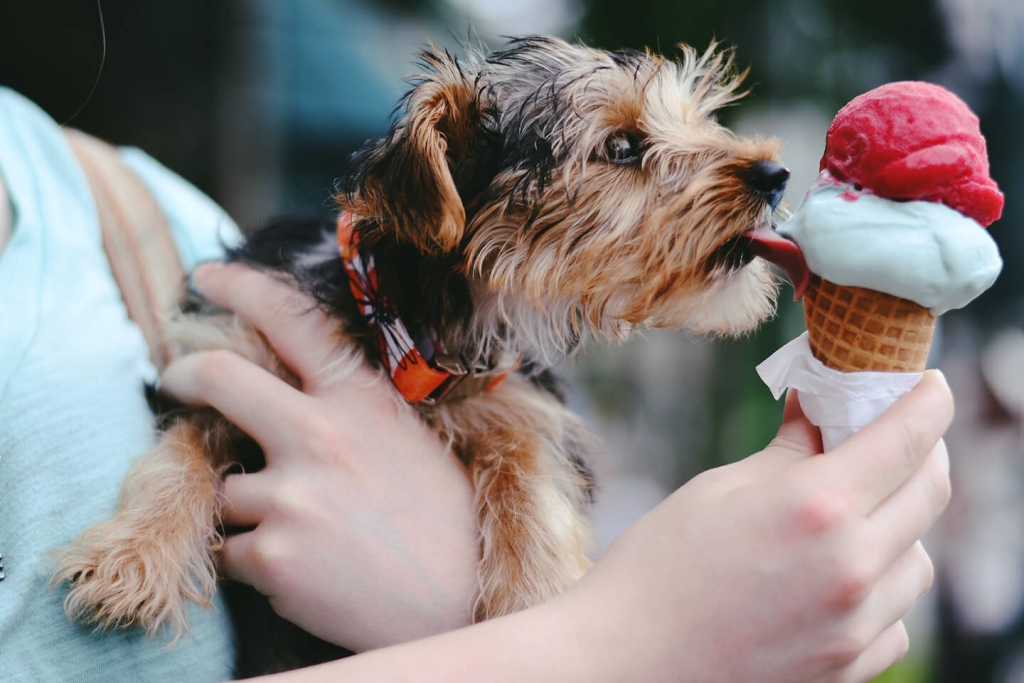 If you have a dog-friendly establishment, don't forget to add your restaurant to dog-friendly travel and local online guides that owners rely on such as BringFido. Helping customers create fun memories with their pets will nurture brand loyalty towards dog-friendly establishments and naturally boost a greater influx of customers through word of mouth.
It may not be France, but the US legislative trend allowing dogs into outdoor seating areas of foodservice establishments can be a useful tool for restaurant owners to regain their footing as pandemic restrictions continue to lift.