With vaccines readily available, indoor dining restrictions have lifted and customers are ready to indulge in what they once took for granted — eating indoors in a restaurant. The United States, however, finds itself in strange economic times; restaurants across the country and industry-wide are struggling to find quality candidates to hire. In fact, some foodservice owners can't find any candidates at all.
Whether an establishment is fine dining or fast food, the U.S. Labor market, despite its high unemployment numbers, is facing a worker shortage within the restaurant industry — We'll explore four possible reasons contributing to this phenomenon.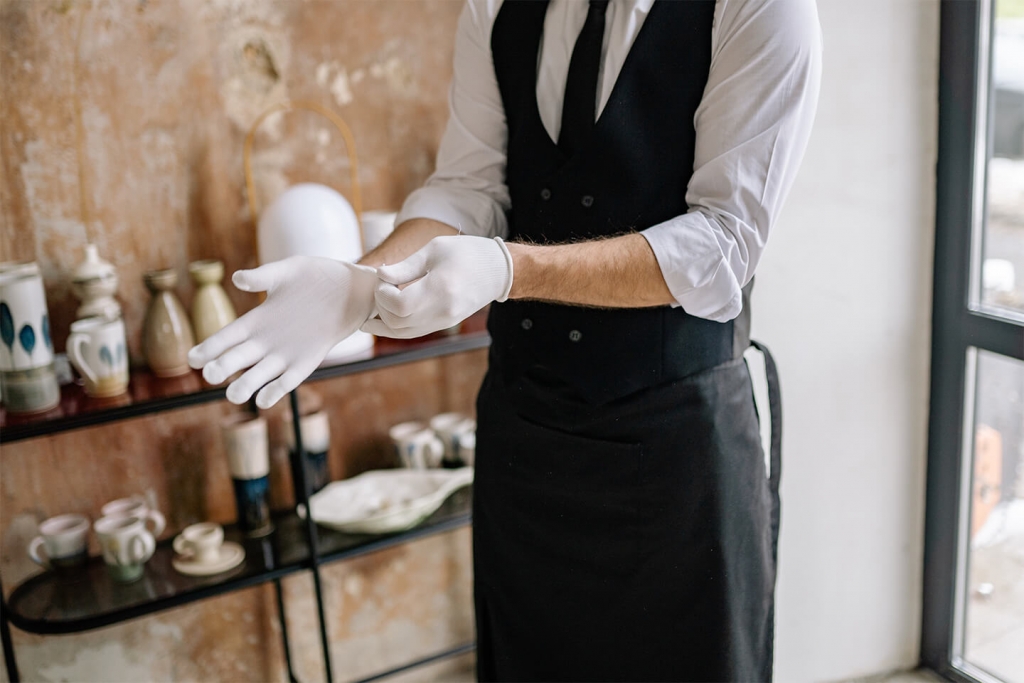 Foodservice Falls on Hard Times
In March through April of 2020, businesses shut down to "flatten the curve" and nearly two million restaurant and bar employees found themselves jobless overnight. Some started their own business or switched to an entirely different industry such as retail fulfillment or construction. Some former restaurant employees left expensive cities for more affordable options. Many of the younger workers took this time to go back to school. And some workers are still weighing the cost-benefit analysis of returning to the industry amid health and safety risks.
The foodservice industry acted as a safety net for the working class, always there to support anyone who needed a new job or simply needed to relocate and start over. When that safety net disappeared, many were forced to find creative solutions to survive while many families continue to struggle.
Many employers blame the federal unemployment program's $300/week boost for the labor shortage. States like Montana recently announced are doing away with the extra $300/week for the unemployed prior to its September expiration. As a solution to the labor shortage, Montana is instead replacing the boost with a monetary incentive program that rewards new workers.
Employing Automation
Some restaurant groups and corporations are investing large dollars into technology to replace employees as a solution to the labor shortage and to limit person-to-person contact. This technology ranges from entirely digital stores and robots to self-serve kiosks, QR code-accessible digital menus, and mobile ordering and payment.
Rebuilding the Foodservice Workforce
As indoor dining restrictions begin to ease for all establishments at the same time, every restaurant is hiring and drawing from the same pool of applicants simultaneously. To stay competitive, restaurants started initiatives such as employee referral programs and signing bonuses, as well as paid time off (PTO). Employers are also taking worker health into consideration by investing in health insurance benefits, including mental health and wellness programs.
Despite lucrative offers, all restaurants continue to have trouble drawing candidates in for interviews and job acceptance in part because there are more jobs available than people applying to fill them. Some predict that more applications will start to come in during the fall when federal unemployment incentives expire. Supply and demand may heads towards re-establishing equilibrium, however the market will remain competitive for restaurants.
To stay ahead of competition, employers who once took their time to vet candidates are now hiring people on the spot. With so many establishments fighting for the same candidates who can easily find work, prolonging the interview process will no longer work in their favor.
Nate Doughty of the Pittsburg Business Times took a hard look into restaurants and bars in his area that have had recent hiring success. He found the businesses that have had hiring success at this time are employers that state their wages, so long as the wages are at least nearly double the federal minimum of $7.25/hour.
The Restaurant Pay Structure Dilemma
According to the U.S. Bureau of Labor Statistics, the average yearly salary for a restaurant worker in a non-supervisory position is $19,651 USD. To put it into perspective, the 2021 federal poverty guidelines lists the poverty level for a family of three at an annual income of $21,960 USD. Low pay may be inhibiting people to return to the industry when faced with potential complications to their health and safety.
Additionally, when considering whether to reenter the industry at this time, people are weighing how a reduced number of customers due to capacity restrictions and social distancing requirements will have on their tips. Since many people earn a pay rate in the vicinity of the Federal Minimum Cash Wage of $2.13, some former employees consider returning to that salary as too risky with reduced tips.
Heidi Shierholz, Director of Policy at the Economic Policy Institute (EPI) had this to say about restaurant wages amid the Covid pandemic: "When restaurant owners can't find workers to fill openings at wages that aren't meaningfully higher than they were before the pandemic—even though the jobs are harder b/c workers now have to deal with anti-maskers and health concerns—that's not a labor shortage."
One possible solution restaurants are trying is to raise server wages to offset the amount of lost tips, to guarantee that their time will be adequately compensated. Other restaurants are cross-training employees in supervisory positions to support job growth which expands their billable skill set and career trajectory.
Increased Risks Managing Polarized Patrons
Researchers at the University of California, San Francisco, conducted a study that examined occupational sector/occupation mortality risk using death certificates provided by the California Department of Public Health. Part of their findings revealed that line cooks had one of the highest risks of mortality.
Essential workers continue to weigh the occupational hazards against their pay. But their fear extends beyond the virus to customer aggression. It is also now the host and servers' jobs to enforce mask policies, and distancing restrictions. For many servers, this means daily arguments with truculent patrons who disagree with mandated health and safety requirements, as well as the threat of physical altercations.
Staying the Course to Recovery
The US economy needs a moment to get back on track, however, hiring is happening and in big numbers. The future also looks bright; economists from the Bank of America predict the labor shortage will end in 2022.
In the meantime, the new Restaurant Revitalization Fund was announced in early May, which provides food service establishments that face pandemic-related revenue loss economic relief of up to 10 million dollars. More information about the Restaurant Revitalization Fund can be found here.