Everyone knows the foodservice industry was hit hard by pandemic struggles. Restaurants that leveraged atmosphere and ambiance were now challenged with quickly pivoting to takeout. While nightclubs and social-focused foodservice venues were fighting to stay alive, bars for marginalized groups were hit even harder.
In November of 2020, the Lesbian Bar Project partnered with #SaveTheNight — Jägermeister's global initiative to support and reinvent nightlife — and released a PSA and fundraising effort to benefit the still existing lesbian bars in the United States and help them operate and thrive through these tough times.
A new fundraising effort has been launched along with new media for the entire month of Pride. On June 3rd, the Lesbian Bar Project, championed by Jägermeister, released a 20-minute documentary directed by Erica Rose and Elina Street and narrated/executive produced by Orange is the New Black's Lea DeLaria.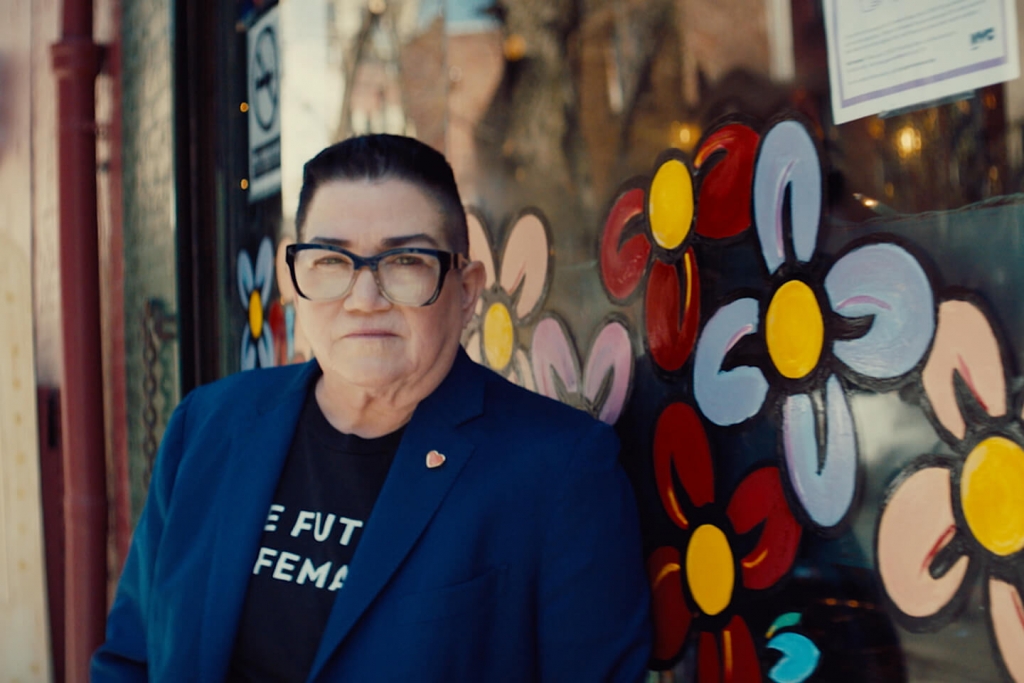 The film begins with a harrowing statistic:
"In 1980, there were 200 lesbian bars in the United States. Today there are only 21."
Why Are Lesbian Bars Disappearing?
The documentary touches upon a multitude of factors contributing to the decline of lesbian bars in America including:
LGBTQIA+ Acceptance – As gay marriage was passed and greater LGBTQIA+ acceptance rose, so has a cultural shift wherein younger generations don't necessarily think that lesbian spaces are no longer necessary. Likewise, the advent of internet dating has broadened the scope of where women can safely meet other women.
Gentrification – Since the 1980s rent in major cities have skyrocketed and pushed out numerous indie and mom/pop shops. Likewise, there is also a lack of gayborhoods for women, as opposed to men — some prime examples being The Castro in San Francisco, Boys Town in Chicago, and West Hollywood in LA.
Money – As Director Erica Rose explained to us, "The wage gap is real and women, especially queer women, and queer women of color, make signifcantly less compared to cisgendered men. Because of this, queer women don't necessarily have the leisure dollars to patronize the bars. In addition, many queer women are also parents which means some, if not all, of their disposable income go to their children."
Gender Discrimination in Business – Despite being illegal, discrimination towards women-owned businesses still make it harder for women to receive a loan or obtain a liquor license. It was only in 1974 that the Equal Credit Opportunity Act was passed by Gerald Ford which "prohibits discrimination on the basis of race, color, religion, national origin, sex, marital status, or age in credit transactions." Prior to this legislation, it was nearly impossible for a single or married woman to obtain a credit card or loan in her name. Loans and credit cards required male co-signers, or in the case of married women, all loans and credit cards would be established in her husband's name. The Equal Credit Opportunity Act paved the way for progress, however prejudices towards women-owned businesses still exist to this day.
Are Lesbian Bars Still Important?
In queer culture, the bar becomes more than a place one finds themselves three sheets to the wind. History and community play into why lesbian bars are not only fun but of extreme cultural significance. Beyond this, prevailing homophobia in certain communities around the United States make them an utter necessity to provide the community with a source of pride and strength as they face continued day-to-day struggles.
Community
Traditionally, for the queer population, a bar doubles as a community center and a way to inhabit space in a heteronormative world. For lesbians, it used to be the place to go to meet people, whether socially or romantically, in a space where they were free to be themselves. Likewise, it was a place to organize the fight against the patriarchy and organize campaigns to educate their community and to free those who spend their home and work lives in fear of judgement and discrimination.
Now lesbian bars are also a place where the younger generation of women who love women can experience the intergenerational comradery of the OG lesbians and keep their history alive. As stated on the Lesbian Bar Project website, "Without space, we lose power, validity, communal safety, and access to intergenerational dialogue."
History
One goal of the Lesbian Bar Project is to preserve history. As stated on their site, "With the support of our community, we can make sure these bars revive not only the financial assistance they need but the reverence they deserve. When our history isn't protected, we must protect it ourselves."
In New York City it wasn't until 1971 that Bonnie and Clyde's (1971-1982) opened as the first lesbian bar to be managed and run by women. This is of special significance because it was at a time when women weren't allowed to apply for a loan without a man's signature. It's important for people to remember that it was only a short time ago when women had to fight hard and make sacrifices for these spaces. In fact, most gay and lesbian bars at the time were owned and operated by the mafia.
"Be Butch, Be Femme, Be Anything You Want to Be"
Although a tremendous amount of progress has been made, not everyone in the United States is accepting of the LGBTQIA+ community. The documentary features a lesbian bar called Herz which beautifully illustrates why lesbian space still needs to exist and thrive in communities.
Herz was created in Mobile, Alabama after Rachel and Sheila Smallman were run out of heteronormative bars for being women. There wasn't a safe space for them in their community, so they created one. When thinking about her customers, friends, and community, co-owner Sheila Smallman comments, "Down here in the south, being gay is a no no. period. But they are out, proud, and unapologetic."
Why Are Lesbian Bars Changing?
As Smithsonian Magazine points out in the article The Rise and Fall of America's Lesbian Bars, "lesbian bars have never been perfect. Like the outside world, racism, transphobia and biphobia existed within, and many were inaccessible to disabled women … Lesbian bars have struggled to keep up with rapid societal changes, including greater LGBTQ acceptance, the internet and a more gender-fluid community."
These days lesbian bars are making a changes by promoting and welcoming full inclusivity for all genders, sexualities, and races across the diverse LGBTQIA+ community.
Reflecting upon the changes lesbian bars have made in terms of inclusivity, Director Erica Rose told Wasserstrom, "Lesbian Bars are not just for Lesbians. They are spaces for all marginalized genders within the LGBTQIA+ umbrella. That's including all queer women (cis or trans), non-binary folks, and trans men. All of the Lesbian Bars on our list use labels such as "Lesbian Bar AND." Many use queer bar as well. All of the spaces open their doors for anyone, but make sure to prioritize the most vulnerable members of our community. This is also reflected in the staff that they hire."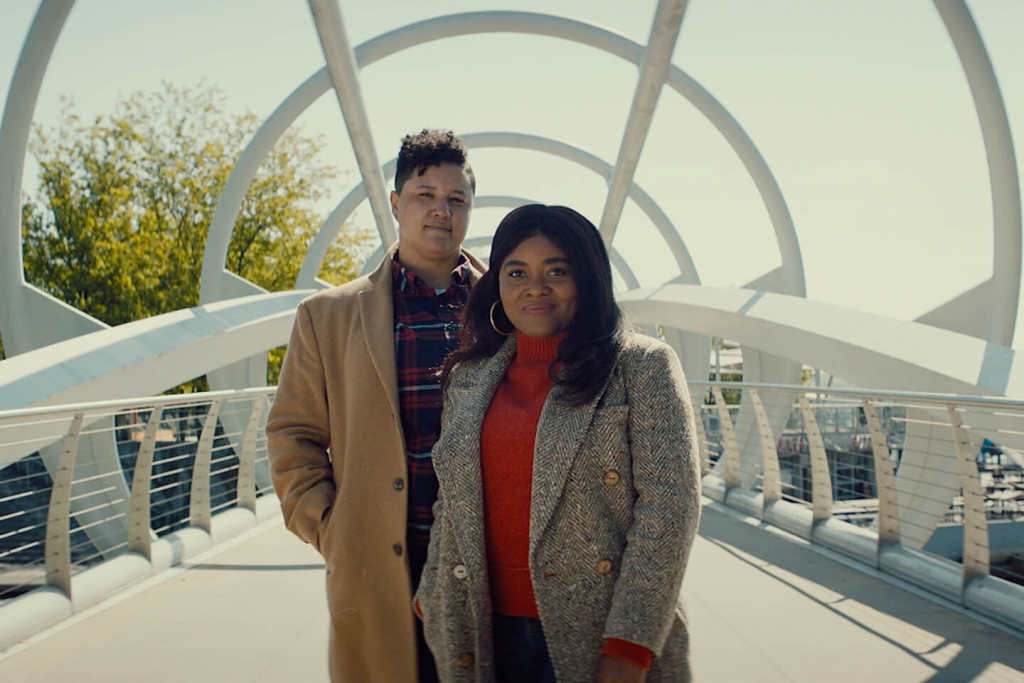 Show Up for Your Bar!
For donations, information, and to view the full list of remaining lesbian bars please head to https://www.lesbianbarproject.com/donate. To watch the documentary, please head to YouTube or the Lesbian Bar Project's website.