March is upon us and with it comes a type of madness in the form of the NCAA Men's Basketball Tournament. For 3 weeks at the end of March (and into April actually), the biggest sports story is the Tourney. Preparing your bar and/or restaurant for this event takes a little bit of planning. But with a little effort, the benefits to your business can be substantial.
So let's take a look at what you need to do to prepare your bar or restaurant for the college basketball tournament.
1. Don't Forget the Selection Show
The NCAA Men's Basketball Tournament (also referred to as "March Madness®" and the "Final Four®") begins with a selection show on March 17th, 2019. If that date sounds familiar, it's because it is also the date of another holiday associated with revelry, St. Patrick's Day. This convergence of drinking-associated events could be a blockbuster for some businesses.
The selection show isn't a basketball game. It's the TV event where the teams selected to participate in the NCAA Men's Basketball Tournament are announced. It's a big deal and it is part of the overall tournament event.
The selection show will be televised on CBS Television (check your local listings for the exact time in your time zone). Although St. Patty's Day will get top billing, there will be many patrons who will want to take a break in the festivities to watch the selection show where the teams are revealed, along with the schedule and sites for the first rounds of the tournament.
---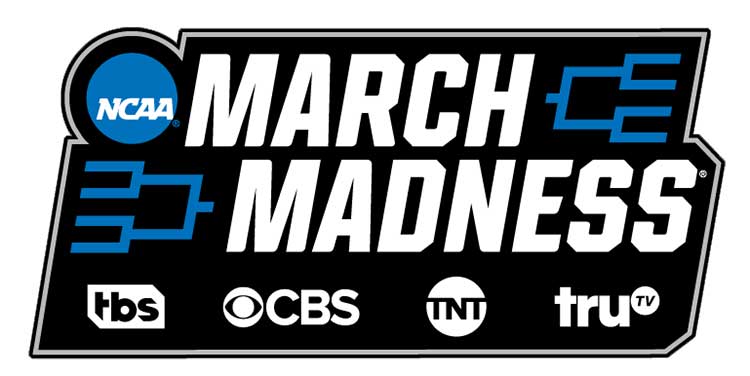 2. Check Your Cable Subscriptions
Although CBS Sports is the main television outlet for the tournament, games are televised on 4 different television channels: CBS, TruTV, TBS, and TNT. Many of the early round games are on at the same time while others overlap. If you rely on broadcast television for your business' TV reception, you are going to miss out on a lot of the tournament games.
In addition, many businesses subscribe to a sports package with their cable or satellite provider. Some of these packages are pretty barebones when it comes to non-sports channels. So you will want to be sure that your package includes TruTV, TBS, and TNT for full coverage of the games.
This is especially important for the first series of games played in the tournament. There are a series of "play-in" games where teams compete to become part of the official field of 64 teams. These games are historically played in Dayton, Ohio. And this year, these games will only be broadcast on TruTV on March 19th and 20th. So if you don't have TruTV as part of your cable or satellite service, you will be out of luck.
---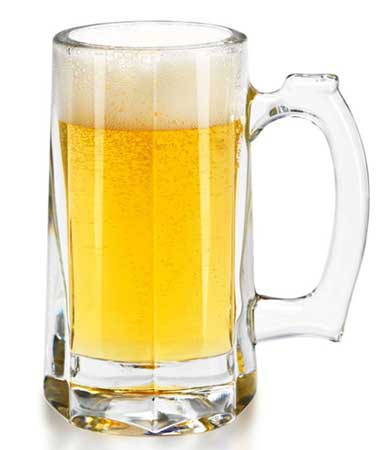 3. Take Stock of Your Glassware
If you are successful, you will be going through a lot of glasses on game days. Make sure you have enough to cover all the scenarios. Beer glasses are going to be some of the most popular. But don't forget cocktail glasses as well.
And if you are feeling really fancy, make sure you have your wine glasses in tip top shape as well.
So how do you know how many of each type of glass you need? We have you covered. Simply use our Glassware Calculator. Just input your estimate of the volume of customers by indicating the number of seats and we will tell you the minimum number of each type of glass you should have in stock.
Couldn't be much simpler, could it?
---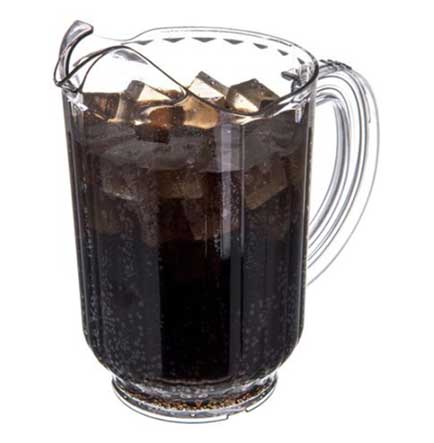 4. Increase Your Volume with Pitchers & Buckets
Selling beers one at a time is all well and good. But selling in volume can be especially profitable. For beer, you have a couple of options.
In the case of draft beer (or beer on tap), think about pitcher promotions. Pitchers of beer have been a popular delivery method for a very long time. And pitchers of beer go great with gameday. But you need to make sure you have enough pitchers in circulation. Keep in mind that pitchers stay on the table longer and then they need to be run through the dishwasher. So make sure you have a few more pitchers than you think you need.
Nothing stops the party like having to deny someone a pitcher of beer when they order because you've run out of clean pitchers.
But what about bottles or cans of beer? Buckets to the rescue! Selling multiple bottles of beer in a bucket (or other container of your choice) can be quite profitable.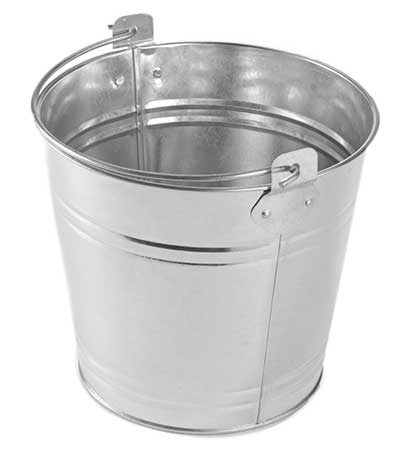 In fact, FSR Magazine recently noted that selling drinks by the bucket has advantages beyond just beer. With the influx of new canned cocktails and wines, mix-and-match bucket deals can open up new market opportunities. And selling multiples is definitely preferable to selling one at a time.
So make sure you have buckets or other containers to use in such promotions. It's a simple way to maximize profits.
---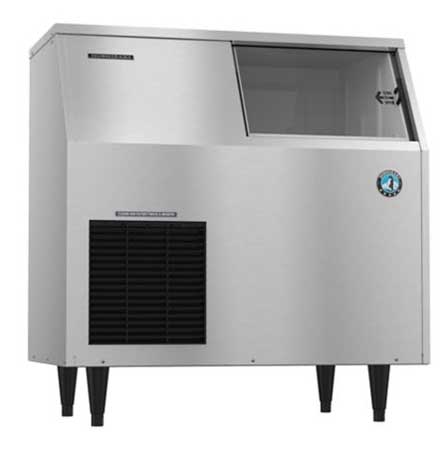 5. Check Your Ice Machine
Another unforgivable sin for a bar or restaurant is to run out of ice. Just don't do it.
And during the tournament, your ice machine is going to get a workout. So make sure it is up to the challenge.
Begin by doing a thorough cleaning. Ice machines are notorious for getting filthy if they are not well maintained. Completely empty it and scrub it out. But give yourself enough time in advance so that the machine can refill the bin before you need it at full power.
Also be sure to dust and clean the condenser coils. Dust collects on the coils like a magnet. And dusty coils are much less efficient at transferring heat. Check the water lines to be sure everything is running smoothly as well.
If things don't look great, consider upgrading your ice machine. We always recommend that places go with one size larger than you  think you need. Think of it as an insurance policy.
But how do you know how much ice you need? We have you covered here again with a simple Ice Calculator. Just input the number of guests you estimate that you will be serving and we will tell you how many pounds of ice you will need. Is your current ice machine model up to the challenge? If not, upgrade now.
---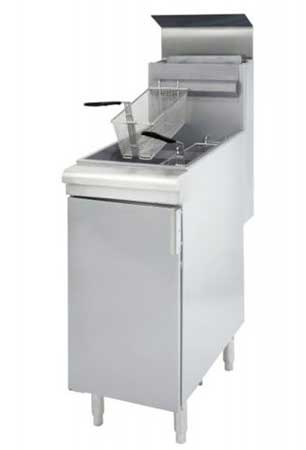 6. Evaluate Your Fryer
French fries. Chicken wings. Onion rings. Need I go on?
Your fryer is going to get a workout during the tournament too. Fried foods are a favorite of sports fans. But the volume is going to increase on game days. Is you fryer ready to handle it?
There are a couple of things you need to consider here. First, you need the right size of fryer. Fryers are typically measured by the amount of oil that they can hold. Sure, you can go with a countertop fryer, but that isn't going to work if you are trying to turn out orders during a game. It's simply not going to be big enough.
But even more than that, a smaller or cheaper fryer isn't going to be able to keep pace with demand. Here is where the concept of recovery time comes into play. As we discussed in our article "How to Avoid Soggy French Fries" recovery time is key in delivering a quality product in a reasonable amount of time. In short, recovery time is the length of time needed for the cooking oil to return to its optimal temperature after being used. Here is the situation:
For example, you heat your fryer up to the ideal temperature and then submerge a basket of frozen french fries into the oil to cook. The frozen fries lower the oil temperature as they cook; sometimes substantially. When you remove the basket, dump the fries and then reload the basket and begin the process all over again, you can run into problems if the fryer unit's recovery time is too long.
If you put the second basket of fries into oil that isn't at the recommended temperature, too much oil can get absorbed into the product itself. Hence, soggy fries and unhappy customers.
Again, if you don't think your fryer is up to the challenge, now is a perfect time to upgrade. A good quality fryer can be an excellent investment in other ways besides just customer satisfaction. A better quality fryer can save on oil costs, reducing the number of times you need to change the oil. And it can be more energy efficient, saving you on your energy bills as well. All in all, this is definitely an area where you don't want to skimp on quality. A cheap fryer can end up costing you much, much more in the end than buying a quality fryer to begin with.
---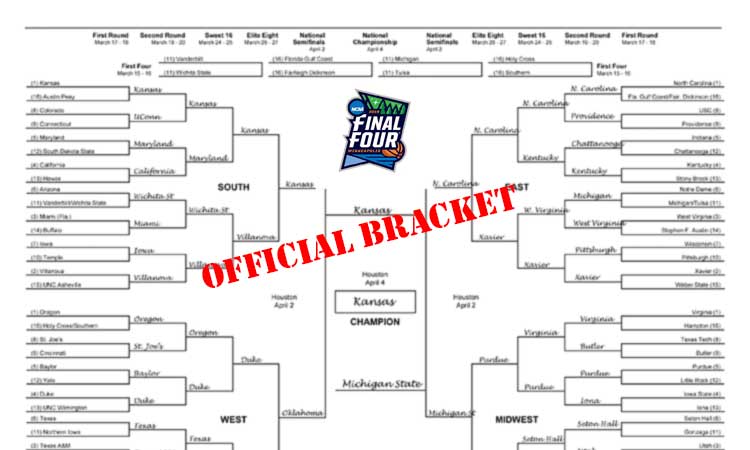 7. Make It Easy for the Fans
College basketball fans can be an obsessive bunch. If you make it easy to indulge their obsession, you have a better chance at attracting them to your business.
What does this mean?
There are actually some very simple things you can do. For example, print out a bunch of blank brackets for your patrons to refer to and complete. Don't forget the pens!
Post a large bracket on the wall and update it with the winners and scores as the tournament progresses. It will certainly save your bartender's sanity from having to answer the question "Who won the Kansas game?" for the 300th time.
Post the television schedule so your customers know what's coming on next.
Create food and drink specials just for the tournament. Everyone loves a bargain.
And it's never too early to start spreading the word. Post flyers in your business promoting the tournament and any specials you might have. Use social media to post your event. People love watching the tournament with a crowd.
A couple of words of warning though: The NCAA is fairly protective of its trademarks. You cannot officially advertise your tournament event as a "March Madness" or "Final Four" event. These terms are officially trademarked and may only be used by official sponsor partners of the NCAA.
But you can get creative. Everyone will know what it's all about anyway as soon as you mention "basketball tournament." So have fun with it and your customers will have fun with you.
---
So there are a few quick tips to get prepare your bar or restaurant for the college basketball tournament. Did we forget anything? Let us know in the comments below!