For Pride Month, let's recognize the efforts made within the foodservice and hospitality industry towards advancing LGBTQ+ rights within the United States. This list includes organizations, businesses, and foundations committed to making a positive impact in their community and beyond.
Aramark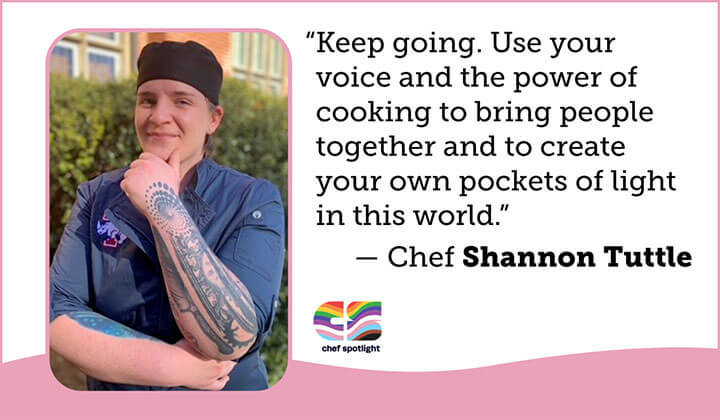 Aramark has a entered its sixth consecutive year of earning a 100% rating and the designation of being a "Best Place to Work for LGBTQ Equality," from the Human Rights Campaign (HRC) Foundation's Corporate Equality Index.
A leader in foodservice, facilities management, and uniform services, Aramark has also made commendable efforts to support LGBTQ members of the foodservice industry. They champion the belief that diverse perspectives and experiences contribute to a more innovative workforce.
One initiative was developing Employee Resource Groups (ERGs) for their employees. For instance, the PRIDE ERG fosters an open environment for LGBTQ+ community members and their allies to collaborate and support each other. Additionally, Aramark organizes LGBTQ-focused volunteer activities, collaborates with LGBTQ-owned businesses and suppliers, and partners with organizations such as the National LGBT Chamber of Commerce, and Out & Equal Workplace Advocates, among others.
By fostering an inclusive workplace culture, implementing LGBTQ-inclusive policies, and actively engaging in external partnerships and events, Aramark sets a great example to other businesses on the importance of inclusion.
Cultivating Change Foundation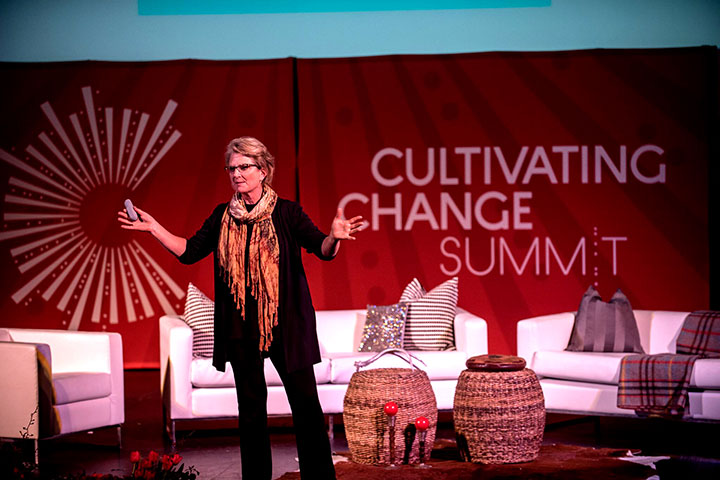 Developed in 2016, the Cultivating Change Foundation is a nonprofit organization whose mission is to elevate an often-overlooked segment of the foodservice industry: LGBTQ+ agriculturists.
LGBTQ+ agriculturists in the United States face a range of challenges related to discrimination, isolation, and lack of access to resources. The agricultural industry is concentrated in rural communities. Sometimes, the political climate within these communities isn't welcoming to members of the LGBTQ+ community. Agriculturists may face discrimination, a lack of resources, and violence.
Thanks to the Cultivating Change Foundation, LGBTQ+ agriculturalists now have a source of advocacy and community to help them navigate these challenges. For instance, one of their missions is to provide leadership and professional development to students, as well as connect them to agricultural companies that champion workplace equality.
Members of the LGBTQ+ agricultural community are invited to participate in the yearly Cultivating Change Summit, as well as in regional caucuses and industry events throughout the year. Additionally, the Cultivating Change Foundation builds industry partnerships, organizes workshops, and hosts networking events to support the LGBTQ+ agriculturist mission.
Trans Can Work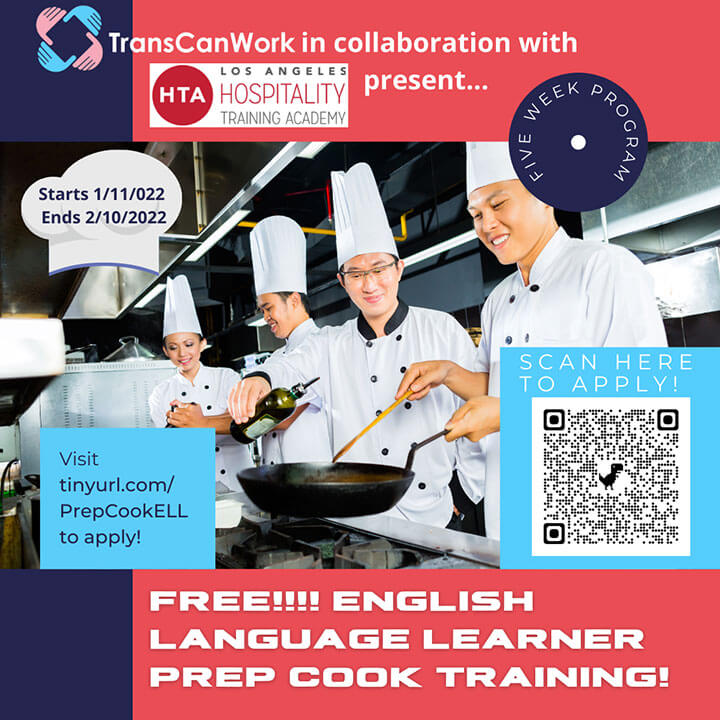 LA-based, Trans Can Work supports and empowers LGBTQ+ members within the foodservice industry by connecting transgender individuals to businesses and organizations that support them.
Trans Can Work was founded by Michaela Mendelsohn. She is one of the largest franchisees of El Pollo Loco, currently serving as CEO of Pollo West Corporation, and a transgender woman. It was her personal journey that compelled her to fight for change.
Trans Can Work was inspired by the unique challenges faced by transgender individuals in the foodservice industry. To counter discrimination, their mission revolves around education, empowerment, and employment. Trans Can Work collaborates with renowned chefs, restaurant owners, and industry leaders to promote LGBTQ+ inclusion and diversity in the foodservice sector. Their efforts have resulted in increased employment rates and improved workplace environments for transgender individuals.
By forging partnerships with major foodservice establishments, the organization has successfully facilitated the placement of transgender individuals in various roles, ranging from entry-level positions to management positions. This has not only transformed the lives of these individuals but has also demonstrated to the industry that LGBTQ+ members are an invaluable asset, contributing to the overall success and vibrancy of the foodservice sector.
Queer Soup Night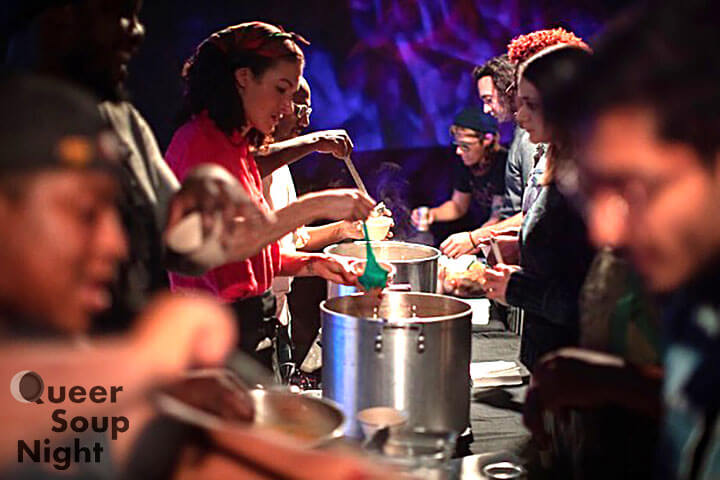 Since 2017, Queer Soup Night has worked to create a safe and empowering space for queer food professionals, chefs, and enthusiasts to come together, showcase their talents, and support each other. And of course, enjoy a bowl of satisfying, flavorful soup.
Dismayed by the 2016 elections, queer chef and co-author of The Gefilte Manifesto: New Recipes for Old World Jewish Foods, Liz Alpern founded the grassroots movement along with a team of individuals passionate about social justice and inclusivity. Alpern chose soup as the theme citing "It's what you eat when you're sick, when someone is taking care of you. Soup is that comfort food that makes you feel nourished and at home."
The mission of Queer Soup Night extends beyond a culinary event; it serves as a platform to foster connections, empower LGBTQ+ individuals in the food industry, and raise funds for queer-related causes.
Queer Soup Night harnessed the power of food to bring people together and amplify marginalized voices. Through their events, which feature diverse culinary experiences such as pop-up dinners, chef collaborations, and community gatherings, Queer Soup Night has created a space for LGBTQ chefs to collaborate and celebrate their identities through food.
Kimpton Hotels & Restaurants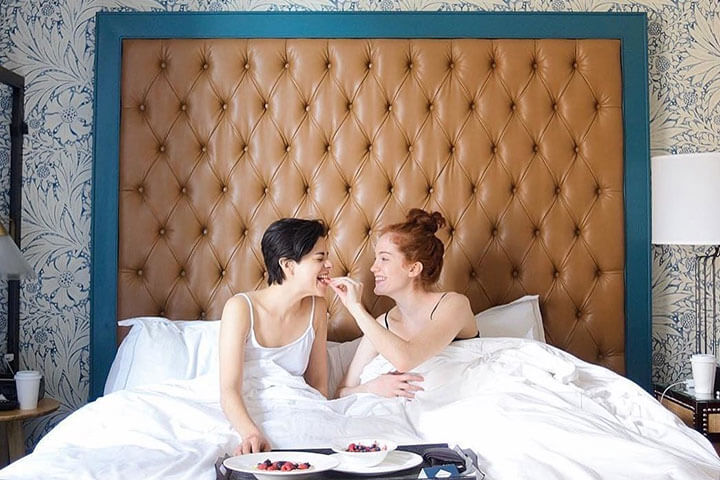 Since 1981, Kimpton Hotels & Restaurants have championed LGBTQ+ rights and provided a welcoming environment for both guests and employees within the community. Celebrating Pride isn't just something they do in June. It's who they are. At Kimpton you can always be your authentic self.
In the 1980s, stigma and discrimination against the LGBTQ+ community ran rampant, which made Kimpton Hotels & Restaurants a beacon of hope and pride. Headquartered in San Francisco, Kimpton Hotels' approach extends beyond tolerance to genuine affirmation, with a focus on fostering a sense of belonging.
Moreover, Kimpton maintains a diverse workforce, in part by inclusive hiring practices and organizing training programs to promote LGBTQ+ awareness and sensitivity among its staff members. They also put their money where their mouth is by actively establishing partnerships with LGBTQ+-owned suppliers and vendors.
Kimpton Hotels & Restaurants year-round commitment to the LGBTQ+ community has earned them a perfect score from the HRC's Corporate Equality Index year after year. Their efforts to champion LGBTQ+ rights have served as an amazing example for the hospitality industry.
James Beard Foundation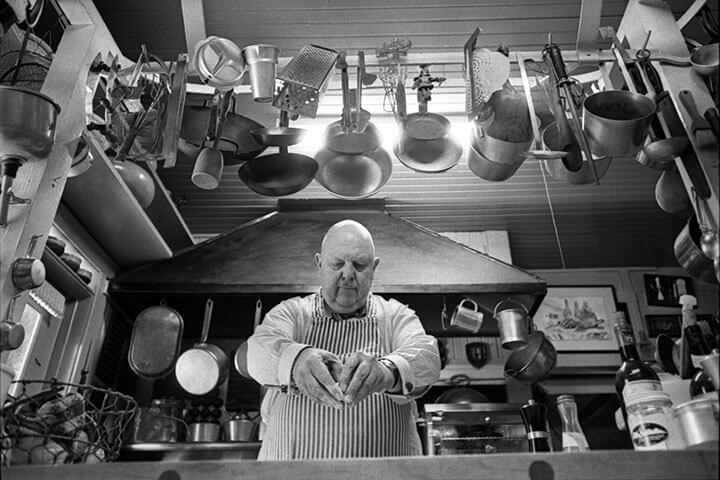 James Beard's legacy as a celebrated chef, cookbook author, and television personality continues to inspire and pave the way for LGBTQ+ individuals in the foodservice industry. The James Beard Foundation was founded in his honor in 1986. They recognized the challenges faced by LGBTQ+ individuals within the culinary world—including discrimination, unequal opportunities, and limited representation—and have taken active steps to work towards inclusivity and equality.
One of the primary ways the JBF has supported LGBTQ+ members is through its scholarship program. Each year, the foundation awards scholarships to aspiring chefs, food writers, and beverage professionals, many of whom come from marginalized communities, including LGBTQ+ individuals. These scholarships provide financial assistance and mentorship opportunities, helping LGBTQ+ individuals pursue their culinary dreams and gain valuable industry experience.
To highlight some of their other programs, the JBF organizes panel discussions, workshops, and conferences that explore the challenges faced by LGBTQ+ professionals in the foodservice industry and addresses issues such as workplace discrimination, diversity, and inclusion. JBF has partnered with organizations, such as the National LGBTQ+ Task Force, to further amplify its impact.
JBF's most well-known event is the prestigious James Beard Awards. This platform honors outstanding LGBTQ+ chefs, restaurateurs, and industry professionals. By doing so, the foundation helps raise awareness of their contributions and creates role models for aspiring LGBTQ+ individuals in the culinary field.
Pride Beyond June
We're grateful for the efforts made within the foodservice and hospitality industry to advance LGBTQ+ rights in the United States. Organizations, businesses, and foundations have emerged as beacons of change, making a positive impact on the lives of millions. Let's continue to advocate for inclusivity and acceptance, not just during Pride Month, but every day of the year.