Restaurant owners want their commercial kitchen and front-of-house to be a place where employees and patrons alike feel safe. For Pride month 2022, we spoke to LGBTQIA+ members in the restaurant industry for their perspectives on inclusivity. In this article, we teach you how to build and maintain an environment of inclusivity and equity for the LGBTQIA+ community, 365 days a year.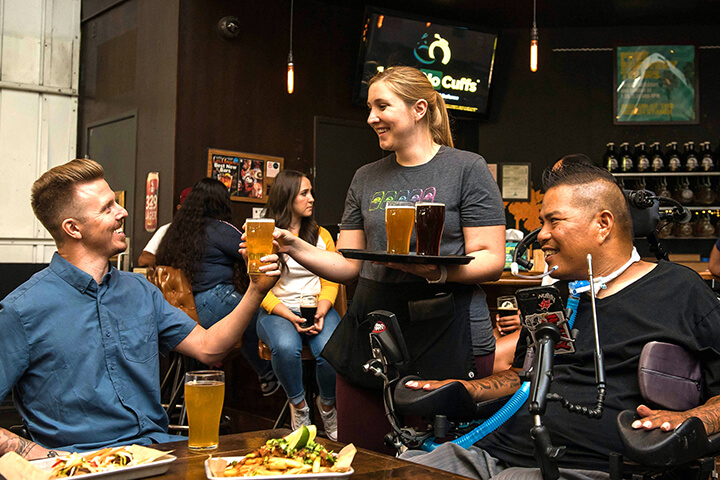 Replacing Discrimination With Inclusive Comradery
Creating an inclusive work environment makes good business sense: a happy staff leads to less turnover and greater customer satisfaction. However, to provide a supportive and hospitable space for your LGBTQIA+ employees and patrons, it's important to be aware of the struggles they may face.
Although considerable progress has been made, discrimination persists. According to a 2020 study by The Center for American Progress, over a third of LGBTQIA+ Americans experience discrimination and harassment in their personal and professional lives. Experiencing degrading behavior often results in people avoiding public places like stores and restaurants. For the trans community specifically, these numbers are greatly intensified.
Our logo is 'All Walks, One Group.' We are open to everyone. We have a lot of straight regulars that just love the community and loves what goes on here."
Carson, Co-Owner at Slammers
Traditional Power Hierarchy in the BoH
The back-of-house has historically been a rather saucy place. Or as the late, great Anthony Bourdain explained it in his bestselling book, Kitchen Confidential: Adventures in the Culinary Underbelly, a lawless place. While many commercial kitchens have started to change for the better, others still find that anyone who isn't a cis-heteropatriarchal man has trouble fitting in or avoiding the bullying, harassment, and assault that often accompanies hypermasculine spaces. Countless chefs, line cooks, and wait staff from the LGBTQIA+ community have shared horror stories and suffered subsequent trauma from enduring those environments day after day.
Despite great progress and progressive kitchens popping up all over the country, there remains an inequitable struggle. Therefore, we have chosen to share tips on how to make your restaurant, bar, or café a safe space for the LGBTQIA+ community, to counteract traditional kitchen "culture" and bring in more customers.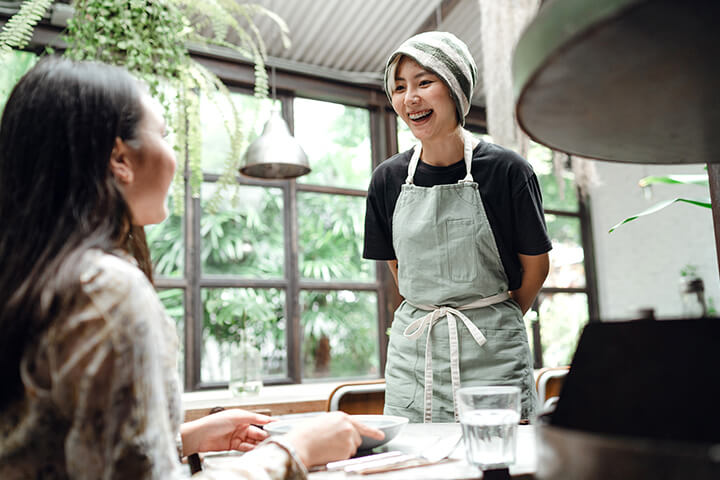 But I'm Only One Restaurant. What Can I Do?
Restaurants, bars, and cafes can support the LGBTQIA+ community and staff members, starting with these tried-and-true tips from LGBTQIA+ foodservice industry professionals here in Columbus, Ohio.
Visual Safety Indicators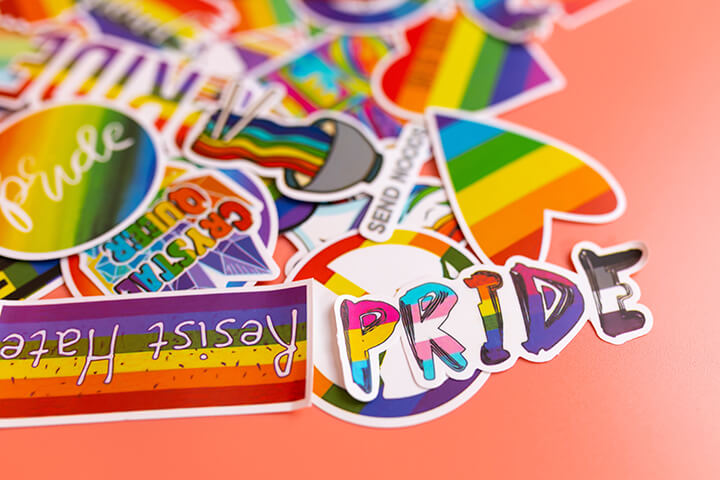 The easiest and fastest way to show the public that your establishment is a safe space for all is to place a visual message on your window or door. A small sticker with the pride flag or any rendition of the flag such as an ally sticker or modern pride flag, will do the trick.
Something as simple as putting a flag symbol out sends a clear message. If you see that sign on the window or door, you know you are entering an accepting environment. It's a symbol that stands out. When I see a little flag sticker on a restaurant window, I immediately feel comfortable enough to walk in."
Bobbi, General Manager at Slammers
Having a pride flag outside or a sticker on the window, that's a very good way for businesses to show that they are an inclusive place for members of our community."
Aaron, Bartender at Tremont Lounge
Pronouns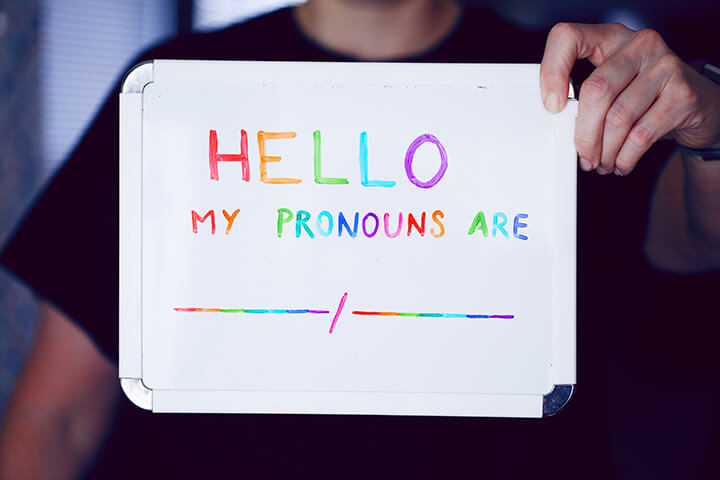 The English language and vernacular are in a constant state of evolution: Binary-assumptive language is out and gender-inclusive language is in. Gender-inclusive language is a somewhat new standard, but a very important part of creating a hospitable foodservice business. The main message gender-inclusive language seeks to send is that assuming or implying that only two genders exist is an outdated concept. Our language needs to reflect that, for the equity of all citizens.
Pronouns are linguistic tools that we use to refer to people (i.e., they/them/theirs, she/her/hers, he/him/his). When addressing your staff, instead of assuming someone's pronouns based on their current appearance, ask them what their pronouns are and if they have a preferred name.
When interacting with customers, using gender-neutral language engages your patrons politely and won't result in misgivings and mistakes. The University of Maryland's Equity Center and UC Davis' LGBTQIA Resource Center provide helpful definitions, do's/don'ts, and clear explanations for inclusive-language practices.
I think you should ask for pronouns on the job application. As an employer, anytime I hire someone I always ask during the interview 'What are your preferred pronouns?'"
Bobbi, General Manager at Slammers
Gender Neutral Bathrooms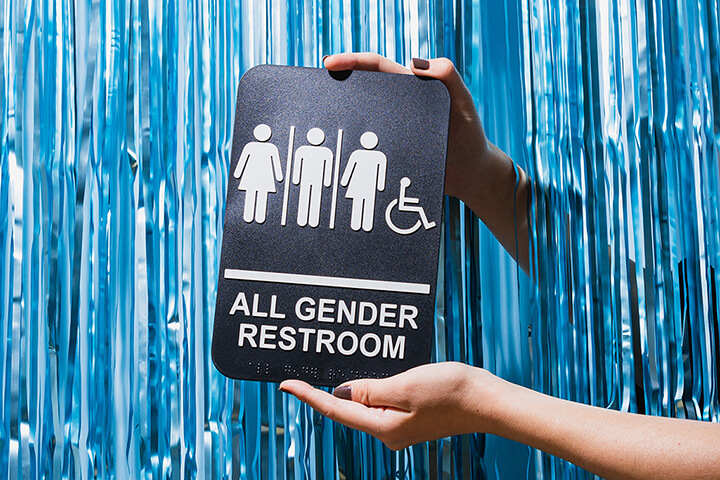 Why complicate when you can accommodate? Gender neutral bathrooms have been unfortunately politicized; however, they are a very important feature that serves the trans community and people with genders that do not fit binary labels. Gender neutral bathrooms aren't only important to the LGBTQIA+ community, but to parents and caretakers of the young, old, or disabled.
I certainly think that it is very important to the trans community, which is part of our community, to have all-gender bathrooms available. In our bar, the women's restroom just has a toilet and a sink, and that door locks. That's become our gender neutral bathroom, if you will, because it is a private area. It's a one-person-at-a-time bathroom. I think at least having an option like that is very important to members of the trans community."
Aaron, Bartender at Tremont Lounge
Avoid Deadnaming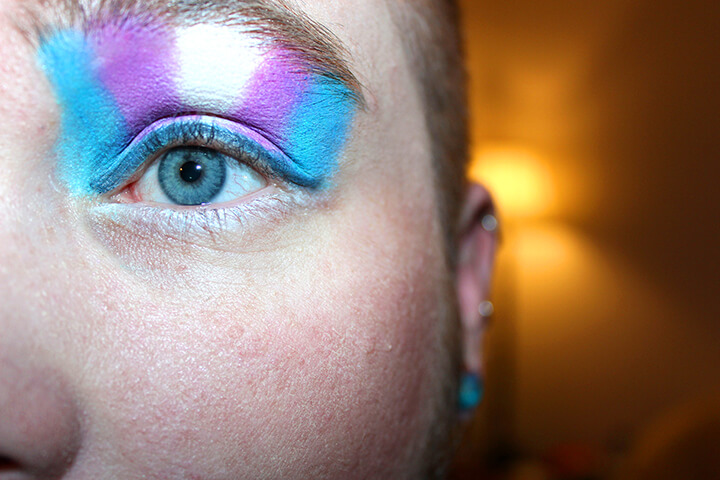 Deadnaming is calling a trans person by the wrong name, either by an assumptive mistake, or on purpose as a form of harassment.
Let's say someone comes into my bar and they are a member of the trans community in the process of going through a legal name change. The name on their credit card may not be the name they like to go by. So, I always ask, what would you like me to call you? This is something where if we showed more compassion and respect towards each other, we wouldn't have problems. If someone wants to be called something different than the name on their credit card, call them by whatever name they prefer."
Aaron, Bartender at Tremont Lounge
We don't even call out first names here. We always go by last names. I say, 'What's the last name on your tab?' There have been a lot of times that I see a credit card that will say Jane Smith. But this person is obviously presenting as a male. And I say, what name would you like me to put on your tab? You've got to be careful about deadnaming people. That's detrimental to them. That's crushing. Just be aware of the generation and community. It makes a huge difference."
Bobbi, General Manager at Slammers
See Something, Say Something
If you see someone being mistreated, jump in right away to show your support. Don't wait until later.
I think it's all about how you treat people. And how you deal with the way your customers treat people. You can't let your customers treat people poorly either. You have to stand up for those who don't feel like they can't stand up for themselves. At a place like this, we hold each other accountable, and we don't allow people to treat others poorly. Even if we notice our customers are uncomfortable with another customer, for example, making an unwanted advance on them, we'll step in and say something. I think that is super important and it is especially why women feel so comfortable coming here. I think our trans presence is a lot better than most gay bars just because they feel more comfortable here as well."
Matthew, Bar Manager at Slammers
The most important thing to me is very simple: treat people with respect and treat people the way you would want to be treated. If you see someone different from you, that doesn't mean they are any less of a person or any less important. If we learn to treat each other with more respect, understanding, and grace, we would be better off."
Aaron, Bartender at Tremont Lounge

Management Takes the Lead
It is up to the people in positions of power to set an example for their employees. This begins with job announcements that include a mission statement regarding inclusivity, diversity, and equity including all genders, sexualities, races, and religions. As we mentioned earlier, be sure to include a space for preferred names and pronouns on the application.
Setting up a zero-tolerance, non-discrimination policy and then passing those values on to your employees is necessary for team cohesion. If everyone isn't on the same page, it will cause problems. Training your team in your establishment's mission of diversity and inclusion helps to communicate these values and may also be a necessary step for some of your employees.
Also, keep in mind that everyone has a different experience. For instance, women of color face far more discrimination and marginalization than white women.
As a manager, you have to be open and understand that this may not be something you do understand. You may not agree. You may not feel the same way they do. But that's your employee, that's how they feel and you have to be openminded to them. Be respectful that you don't know what they're going through and try to work with them as much as you can."
Carson, Co-Owner at Slammers
Flex Your Buying Power
Consumers have more power than ever these days. People want to support businesses that align with their values and treat every member of their staff well. Standing as a beacon of safety will draw in more customers because they will feel better about spending their money at your establishment.
To support your staff with buying power, select vendors and suppliers that also support the LGBTQIA community, while avoiding proponents of discrimination.
Google Attributes
Adding attributes to your Google Business Profile informs current and potential customers about the services and amenities you offer such as free WiFi or outdoor seating.
If your business is a safe space, don't forget to add attributes to communicate that on your Google Business Profile. Not only will you draw in more customers, but it's a great way to attract talented employees looking for a welcoming atmosphere.
These days, new talent is hard to find as bars and restaurants struggle to fill positions. Adding Google attributes such as transgender safe space, LGBTQ safe space, and gender-neutral restrooms can give you a leg up on the competition.
To add more attributes to your Google Business Profile, here is an easy how-to guide.
Additional Resources for the Hospitality Industry
Additional resources are available to help guide you and answer your questions. Here are some great ones to keep in mind, both LGBTQIA+ specific and allied organizations: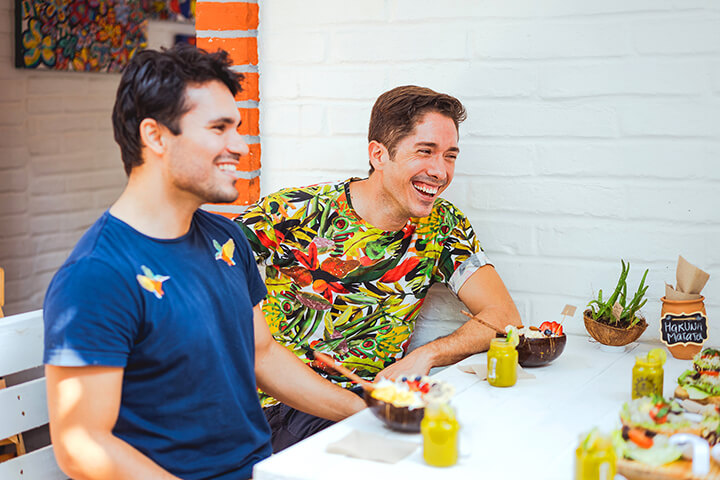 Thank you for your support and for making your workplace a welcoming one. Thoughts or questions? Please leave a note in the comment section!