The New Normal: Part of a new series of articles focused on restaurant recovery; issues, best practices, and process changes that will become part of everyday business going forward.
The global pandemic crisis will not kill the restaurant industry. Our industry is far too resilient for that. But that doesn't mean it won't be changed. Restaurants are facing unprecedented challenges. However, savvy restaurateurs have been very creative in coming up with restaurant hacks to help them get through these hard times. Let's explore a few of the most creative.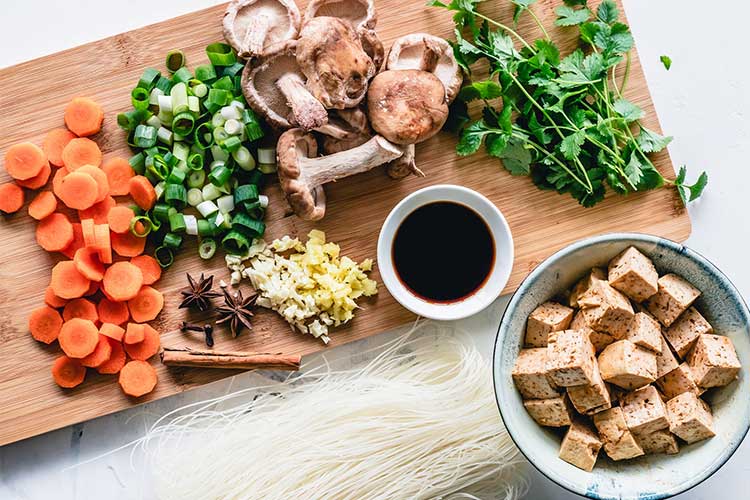 1) Meal Kits
Delivery and takeout have been the saviors of many restaurants during the global pandemic. But unfortunately, these aren't always an option for all restaurants. This is especially true for higher-end, fine dining restaurants. Many of those establishments have made a conscious decision to eschew delivery and sometimes even takeout. They feel that their food won't travel well and the resulting customer experience might damage their restaurant's brand.
However, there is a middle ground solution: Meal kits. A meal kit is a partially prepared meal that is completed by the customer in their own home. Meal kits can take some of the drudgery and guesswork out of planning and preparing a high-quality meal.
The restaurant creates the kit by doing all the prep work and measuring out ingredients. They also provide a set of instructions for assembling and preparing the meal. The end result can be a high-quality meal prepared with a fraction of the effort required for a customer to prepare a similar meal from scratch.
The "Take-and-Bake" pizza genre has been using this model for years. Pizza makers assemble pizzas that are nearly oven-ready for consumers to take home and bake fresh in their own ovens. Some create full pizzas. Others give you all the ingredients packaged separately to assemble yourself at home.
Either way, this methodology can be a great new revenue stream for a struggling restaurant.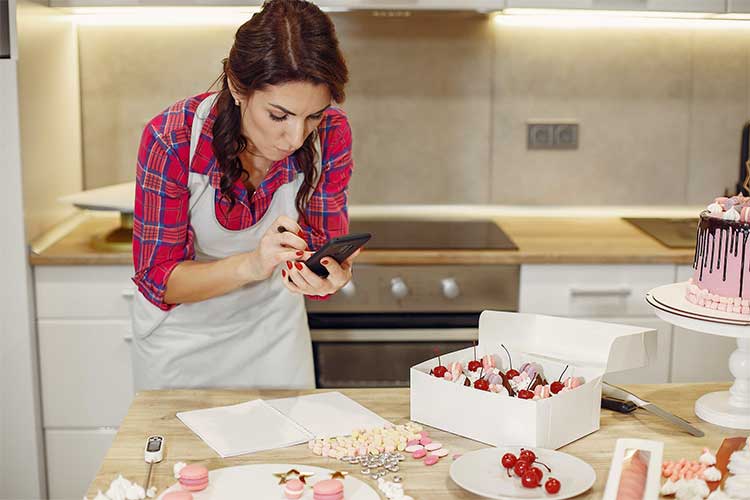 2) Event Catering
This one might come as sort of a shocker. But people are still in need of catering, even during these crazy times. The key is to make strategic modifications in response to the current pandemic situation.
For example, shared food service is a big no-no right now. We aren't talking about chafers overflowing with yummy food that end-users serve themselves. Instead, think about individual servings. And preferably, individually wrapped or packaged.
Socially distanced parties, meetings, and other gatherings are still taking place. If you can position your catering offering to work within these guidelines to provide a safe experience, you could carve out a very profitable niche.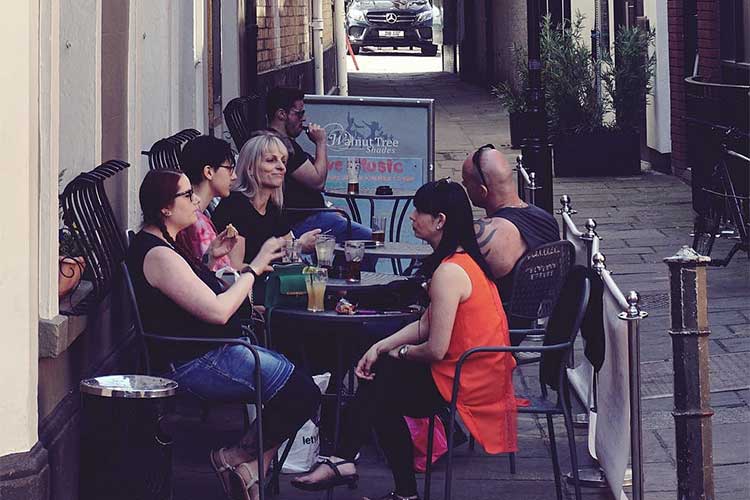 3) Getting Creative with Outdoor Space
Experts seem to agree that your risk for contracting COVID-19 is significantly lower when you are outdoors. This is especially true for dining out. But what are you to do if you have little or no outside dining area?
This is where both restaurants and local governments have been getting creative. Some restaurants are simply converting a portion of their parking lot into a dining area. It may seem like a simple and straightforward solution, but you should definitely work out the logistics before you jump in with both feet.
Unlike a secured outside dining area, you may need to bring in your tables each night. And you will want to assess the traffic flow of your parking lot to ensure that diners will remain safe from errant cars while dining.
And what happens if it rains? All pertinent questions. But with some planning, this can be a beneficial adjunct to your dine-in business.
As we mentioned, local governments are stepping in to help. Cities such as Washington D.C. and Oakland, California have blocked off streets for restaurants to use for outdoor seating. Obviously, this isn't practical everywhere, but if your restaurant is situated in a place where this might work, it certainly couldn't hurt to at least raise the subject with your local officials.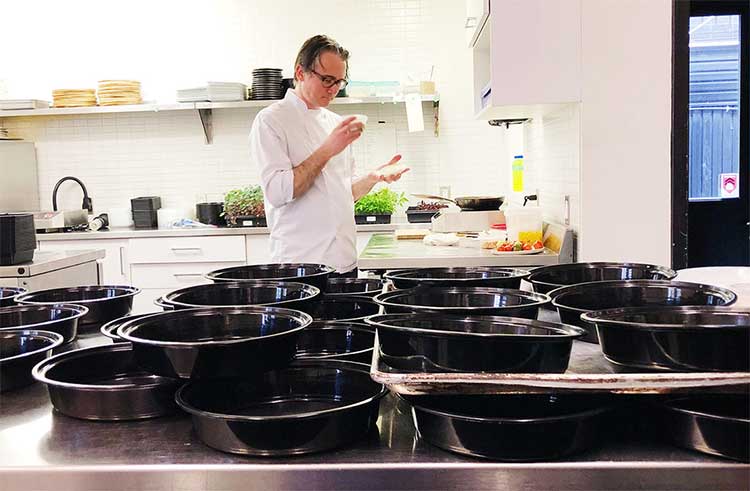 4) A 5-Course Drive-Through Experience
As we mentioned before, high-end fine dining has been one of the hardest-hit segments of the restaurant industry. But that hasn't stopped some restaurateurs from getting creative and creating some new restaurant hacks along the way.
One Canadian restaurant came up with a novel way to continue to serve a fancy 5-course meal all while remaining appropriately socially distant: a drive-through.
Chef Marc Lepine of Atelier describes the process as, "Pick up a course, drive around the block, get your next course, and do it again."
The staff of Atelier reduced their normal 12-course offering down to a more manageable 5-course meal offering. Tickets are limited and cost $100 each for the weekend service.
So far, the event has sold out each time.
While this specific idea might not be something that your restaurant could do, the concept of thinking creatively resonates for a lot of businesses. How can you continue to lean into your core competencies while perhaps changing up those pieces of your business that are currently unavailable due to restrictions from our current pandemic?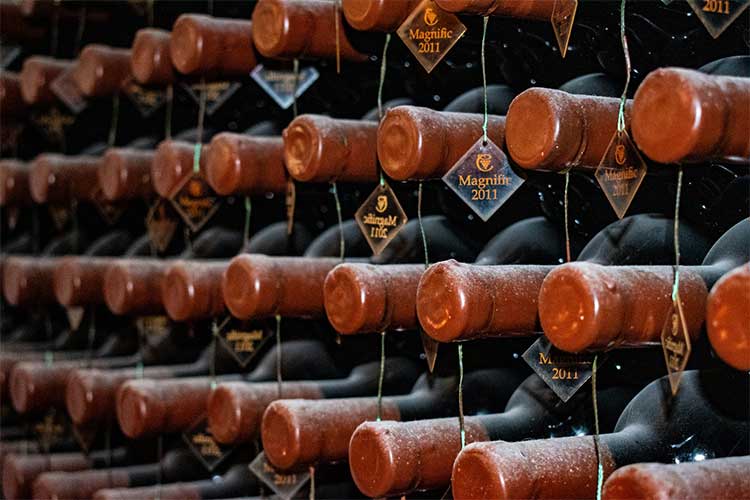 5) Monetizing Their Wine Cellars
As we have noted elsewhere, many states have relaxed their liquor control laws to help restaurants during these difficult times. Some of these changes have now become permanent.
Alcohol sales are very important to some establishments. Alcohol can account for 30% or more of an overall tab. But what is a restaurant to do if they don't have patrons leisurely sitting in their dining rooms working their way through a bottle or two of wine? Sell the wine to go.
Many high-end restaurants take pride in their immaculately curated wine cellars. Sommeliers can spend years building a worthy collection of rare and desirable vintages. So the prospect of opening up sales to the general public could be very profitable for some.
However, as some experts are quick to point out, selling off one's best bottles could put restaurants into a Catch-22 situation when life gets back to normal. It often takes years of hard work to build a good wine cellar. And if that cellar is significantly diminished by selling off the best bottles, the restaurant may no longer have one of its best tools for attracting customers back into their dining rooms.
So while this may not be one of the restaurant hacks that everyone can take advantage of, if you have an ample wine cellar, you might want to consider this as an additional revenue source.
6) Offering Online Cooking Classes
Chefs are often a big draw for your restaurant. And having them sidelined during the pandemic means that one of your best resources is sitting idle. But it doesn't have to be that way. This is one of those restaurant hacks that leans into our current pandemic situation by taking advantage of everyone's favorite new tool, Zoom.
The idea is deceptively simple: Offer live cooking classes online.
Of course, it doesn't have to be the Zoom platform. It's just that Zoom has become the poster child for distanced connectivity. So why not use it to put your customers face-to-face with your kitchen staff and offer cooking classes online?
This can be done inexpensively and doesn't require a whole lot of fancy technology. You simply need to get customers to sign up for a lesson at a specific time. If you are able, you can actually sell your customers/students the ingredients they will need to prepare the meal being prepared in the online course.
And it doesn't stop there. Switch things up. Do a dessert class. Or have your bar staff teach a course on mixology. The only limit is your imagination.
This is one of those restaurant hacks that does multiple things. Not only does it provide a new and potentially lucrative revenue stream but it also can help to enhance your brand identity with your most loyal fans. Sounds like a win-win to us!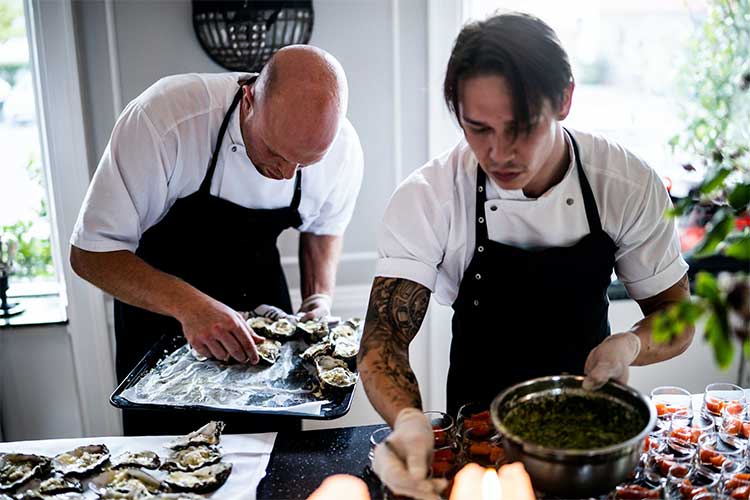 7) Becoming a Ghost Kitchen
Hopefully, you already know what a ghost kitchen is all about. When you think about the concept in relation to our current global pandemic, you might have to stretch the concept a bit to really maximize the value. But overall, this could be one of those restaurant hacks that lasts even after the current pandemic has passed and might become a core part of some businesses.
The concept is simple: What if you were to use your facility as strictly a food preparation operation? That is, what if you removed all the customer-facing pieces of your business such as hostesses, servers, bartenders, etc.? Then, what you are left with is just the production pieces.
If you have a strong delivery business, that could be enough to sustain you right there. But you could also rent out your facilities for other businesses to use.
For example, as we mentioned, catering may be changing but isn't going away. If you were to rent out your facility to a likeminded caterer, you could develop a very mutually beneficial relationship.
The same idea could work for some packaged foods that are sold in groceries, boutiques, and online. Edible gift companies often use these types of arrangements to keep their own capital costs down.
So, expanding your idea about what is possible could open up new business opportunities for you that last well beyond the current circumstances. Even if you decide to re-open your restaurant, you might still find it profitable to rent out your facilities overnight for one of these types of enterprises.
Creative Restaurant Hacks Keep Businesses Afloat
As we said, restaurants are not going away. But that doesn't mean that they aren't hurting right now. And by turning to creative new ways to turn a profit, we hope that many of our favorites will be able to survive and thrive for the future.
What are some of the creative restaurant hacks that you have seen or heard of in your local market? Let us know in the comments below!