It's been just over a year since we fully moved into our new building. And as we reported on last year, our new digs have a number of energy-saving and eco-friendly features. We have achieved nearly all our goals and even added a few more. We even cultivated our own community garden this past season.
One of the initiatives we have been most excited about is our solar panels. The building, as originally designed, did not include any provision for the use of solar panels. But  we did a major overhaul on nearly every aspect of the building. And as part of that, we decided to include solar panels in our design.
"Columbus isn't an easy environment for solar panels," says Brad Wasserstrom, President of The Wasserstrom Company. "But even with the challenges, our solar panel program has exceeded our expectations."
The solar panels installed on the roof generate about a third of the energy needs for the building.
Environmental Equivalents
Everyone knows that solar power has benefits for the environment. But it's often hard to envision exactly what that means. So to help you understand the real world benefits, we have converted the solar energy data into what are called "environmental equivalents." Hopefully, a look at this infographic will make things very clear:
Carbon sequestration refers to the long-term storage of atmospheric carbon dioxide as a way to lessen the impact on global warming. And raising 1000 tree seedlings over 10 years isn't too shabby either.
Cars continue to be one of the most concerning sources of pollution. But by using solar panels, we are able to produce an environmental effect similar to removing 13 cars from the road.
"Another thing we are pretty proud of is that, with all the improvements we have made, our building has qualified for the ENERGY STAR® certification," says Pete Nestinger, President of the Wasserstrom Real Estate Group.
ENERGY STAR certified buildings and plants earn a score of 75 or higher on EPA's 1-100 energy performance scale and are verified by a licensed Professional Engineer (PE) or Registered Architect (RA).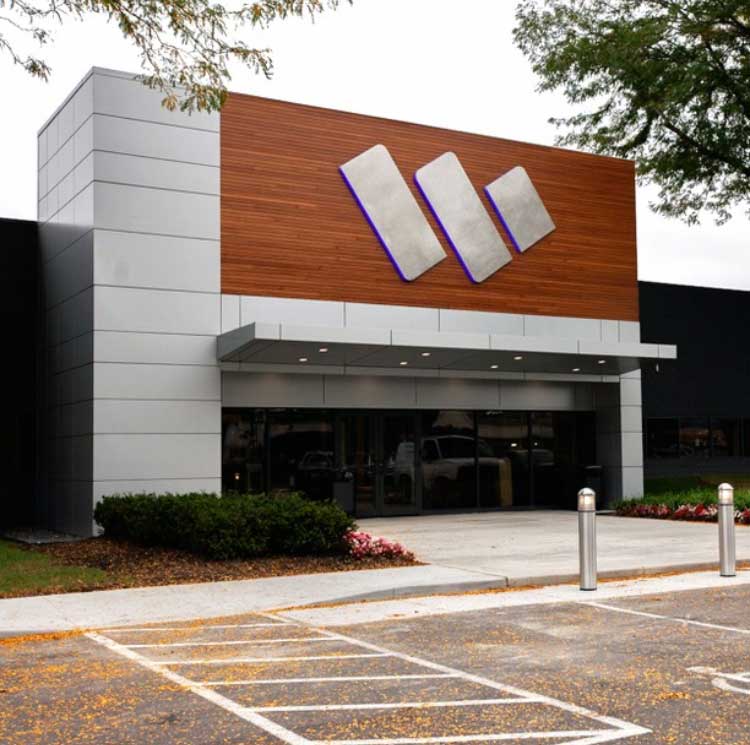 As a company, we continue to be committed to our green initiatives. We have been in business for well over a century and we want to make sure we have a world that can sustain us for another century.