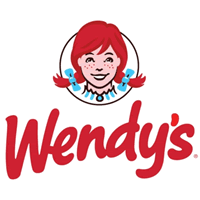 Fast food favorite Wendy's has announced a new plan for sourcing its tomatoes to provide the freshest produce in the business. Wendy's is already well-known for its "fresh, never frozen" beef (and their sassy social media jabs at rival McDonald's). Now the fast-food giant is announcing its plans to source vine-ripened tomatoes for its North American restaurants exclusively from greenhouse farms by early 2019.
Wendy's says that they will have about a dozen different suppliers across several regions of the country. The tomatoes will be grown in indoor greenhouses and hydroponic farms.
"We've always been committed to providing customers with fresh, high-quality food. From our fresh never frozen beef, to creating the first salad bar in the QSR [Quick Serve Restaurant] space, to hand-chopping produce in our restaurants daily, this newest initiative to source vine-ripened tomatoes from greenhouse farms is the latest way we're delivering on that commitment," said Liliana Esposito, chief communications officer for Wendy's.
Better Tasting & Better for the Environment
Besides just having some of the freshest and best-tasting tomatoes in the business, Wendy's expects other benefits from its new program. They believe that they can significantly reduce pesticide use. This could include replacing pesticides with natural pest management practices such as using ladybugs.
The company also expects to see improvements in social and environmental sustainability from the program. Benefits could include better use of water and land resources, improved indoor working conditions and economic benefits for the regions where the greenhouses are located.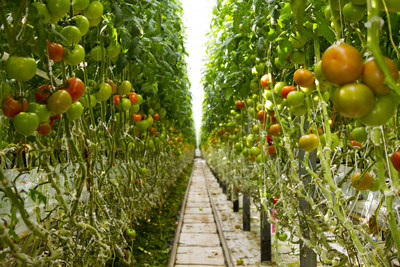 Quality & Responsibility as Strategy
With many Americans focusing on healthier eating and promoting more environmentally responsible consumption, Wendy's new tomato sourcing strategy would seem to hit all the right notes in a single program.
"We're making this change for a variety of reasons that will benefit our customers, but taste and quality are the top factors and we are excited about the superior flavors we can achieve with this change," said Dennis Hecker, senior vice president of quality assurance for Wendy's. "Additionally, greenhouse farms provide supply predictability and quality assurance benefits—including continuity of supply; protection of crops from harsh weather; safe, indoor growing conditions; and a significant reduction of chemical pesticides used on the plants."
The transition to the new program is already underway. Wendy's believes that its vine-ripened, greenhouse-grown tomatoes will be available at its location throughout the U.S. and Canada between now and early 2019.
UPDATE: 2019 Goals Achieved
In its Corporate Social Responsibility Report for 2019, Wendy's announced that it had achieved its goals. In 2019, every single tomato used by the chain in the U.S. and Canada was sourced from hydroponic greenhouses. Wendy's goes on to tout the benefits of hydroponic gardening saying, "These tomatoes offer exceptional quality and taste all year long. Meanwhile, greenhouses offer a safe, indoor work environment and also make the most efficient use of water and fertilizer, eliminate runoff and use natural Integrated Pest Management (IPM) methods such as beneficial insects like ladybugs to make pesticides a last resort."
Now Wendy's is turning its attention to other issues such as animal welfare. In 2019, they began revamping the standards that they apply to their own processes and those of their suppliers. The culmination of that effort will be the implementation of a new Animal Care Standards Program (ACSP) in 2020.
"Wendy's continues to lead the industry in setting and maintaining animal welfare programs through partnering with progressive industry leaders. Their robust supplier requirements and auditing program are of the highest caliber in the industry," says Dr. Temple Grandin.
Under the ACSP, comprehensive new traceability standards will embrace management practices, treatment histories, antibiotic usage and housing environments, and other key factors according to the Wendy's report.
All in all, it looks like Wendy's is setting a great example for the industry!