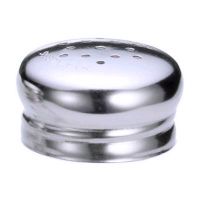 Replacement Tops and Lids
Shop condiment replacement lids at Wasserstrom. Find replacement shaker tops for your salt and pepper shakers, spice shakers and cheese shakers. Find perforated replacement tops, slotted replacement tops, and more replacement lids. Get the replacement condiment lids your kitchen and dining rooms need online at Wasserstrom.com.
More
Replacement Tops and Lids
Need a replacement lid for your salt shaker? Browse Wasserstrom's vast collection of replacement lids and shaker tops. For more information about replacement tops and lids, please contact our Customer Service department.
American Metalcraft Grab & Go Melamine
Featured Amazing Flameless Candles