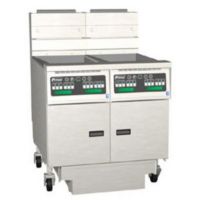 Pitco Frialator Restaurant Equipment
Want the best french fries in town? Then you can't go wrong with a fryer from Pitco®. Choose from a wide range of gas or electric fryers, high efficiency fryers, EZ Lift fryers or a portable oil filter to clean your current model.

For additional Large Equipment information or specifications, please contact our Customer Service department at 1-877-425-8906.
More