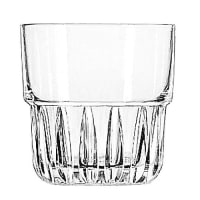 Everest Glassware by Libbey Shop Wasserstrom.com for a great selection of Libbey® glassware, including the classic Everest glassware collection. Perfect for cocktails on ice. Other glassware you might like include the
Embassy®
and
Chivalry
glassware collections.
More
Libbey® Everest Glassware
Order the classic, old-fashioned look of Everest glassware from Libbey® today. This glassware is perfectly designed for hi-ball, cocktails, or any drink on ice. Shop other Libbey® glassware collections like Picaadilly and Winchester glassware collections.
Order Libbey® Everest Glassware
Order the perfect glassware for your bar or restaurant when you choose Libbey® Everest glassware. Ordering online at Wasserstrom.com is fast and easy. To complement your Libbey® glassware, browse through our selection of china, flatware and other glassware. Wasserstrom has been providing affordable, quality restaurant equipment and supplies, as well as our excellent customer service for more than 100 years. For questions about Libbey® glasses and other supplies for your restaurant, please call Customer Service.