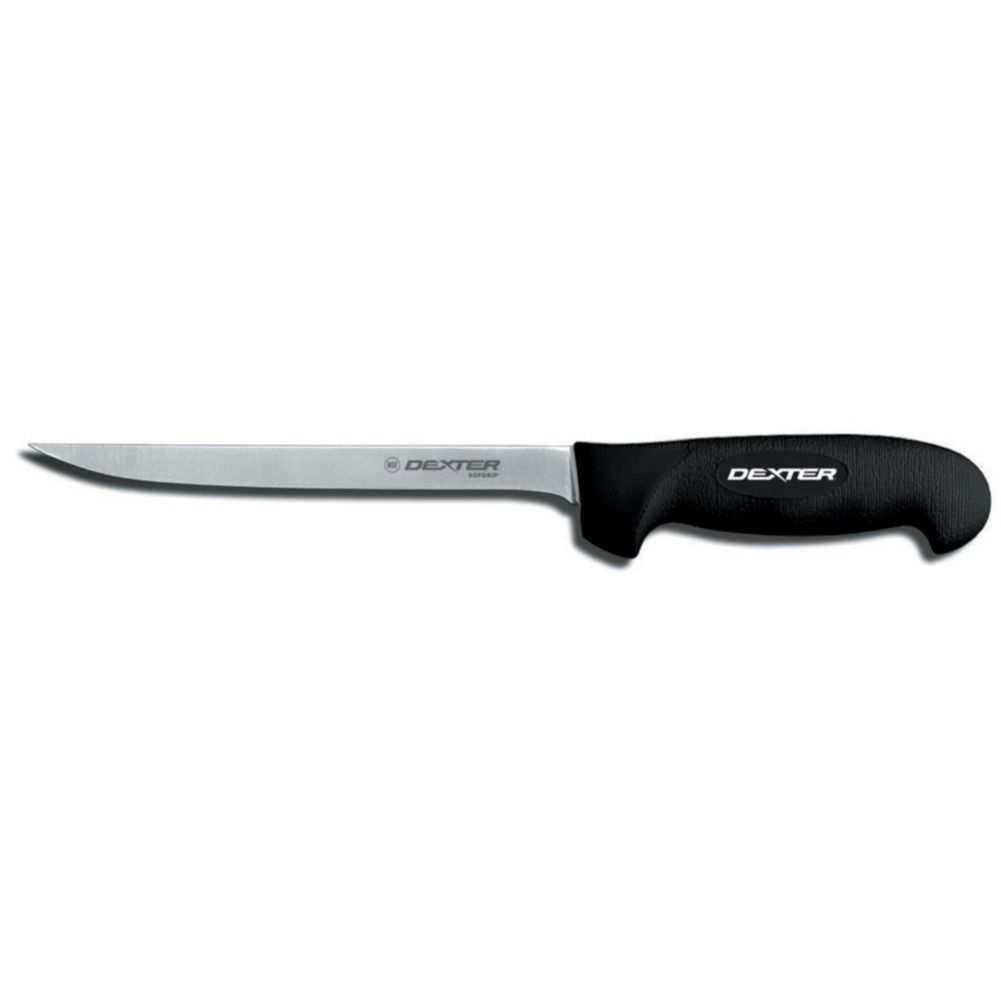 Dexter Russell SG133-8B-PCP SofGrip Black Handle 8" Fillet Knife
Item #: 138188
Model #: SG133-8B-PCP
Manufacturer:
Dexter Russell Cutlery
This product is currently not available.
The blade of this SofGrip™ Narrow Fillet Knife has just the right flexibility to allow you to move easily along the backbone and under the skin of fish. The slip resistant handle gives you the control you need and a grip that is comfortable.
Availability
Usually Ships Within 3 Weeks