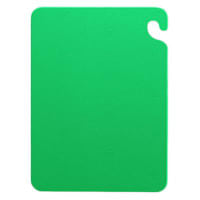 Cutting Boards
Shop cutting boards at Wasserstrom. Prevent food contamination with our collection of color coded cutting boards . Your best knives warrant the toughest cutting boards. Hardwood and plastic cutting boards by Carlisle, San Jamar and others are built to last, and these cutting board mats help prevent accidents. Then sweep up afterwards with our kitchen brushes. Select your Cutting Boards and Supplies from great brands like Norpro, Sparta, and San Jamar.
More
Cutting Boards
Buy cutting boards today at Wasserstrom. Get cutting boards in a variety of shapes and sizes. Find standard white cutting boards, red cutting boards for red meat, and more color-coded cutting boards to prevent cross contamination. Also get wood cutting boards, bread boards and artisan boards.
Order Grooved Cutting Boards and Color Coded Cutting Boards
Order color coded cutting board combo packs and grooved cutting boards today and have your cutting boards delivered to your door within a few days. Ordering online is fast and easy, with more items shipped out in one to two business days. If you have any questions about our collection of cutting boards, or would prefer to place your restaurant supplies order by phone, please contact Customer Service.