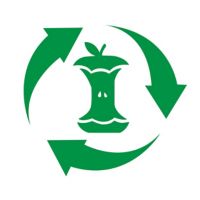 Compostable Disposables Shop for eco-friendly compostable foodservice disposables made from materials like sugarcane and paper at Wasserstrom.com. We carry a variety of compostable plates, bowls and paper straws that are capable of disintegrating into natural elements in a compost environment, leaving no toxicity in the soil.
More
Compostable Disposables
Help save the environment by shopping Wasserstrom for a great selection of recyclable, biodegradable, and compostable foodservice items. Shop for trusted brands like Fabri‐Kal and PackNWood. Wasserstom also has a great selection of disposable labels to keep your kitchen food items safe and organized.
Order Your Disposable Serving Trays
Ordering online is fast and easy, with more items shipped out in one to two business days. If you have any questions about our selection of disposable serving trays or disposable pan liners, or would prefer to place your restaurant supplies order by phone, please contact Customer Service.