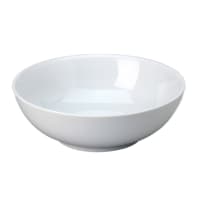 Bowls for Restaurants
Shop commercial-quality china bowls at Wasserstrom. There is a bowl for every course in your restaurant: salad bowls, pasta bowls, fruit bowls, soup bowls, and more. Explore popular china brands like Homer Laughlin, Steelite, Vertex, World Tableware, and Oneida.
Not sure how many bowls to order? Check out our restaurant china calculator, which will tell you exactly how many bowls you'll need based on your restaurant type and seats available.