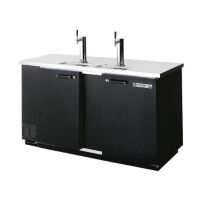 Beverage Air Parts Buy Beverage Air® repair parts at Wasserstrom. Shop for Beverage Air refrigerator parts, freezer parts, cooler parts, beer dispenser parts, and more Beverage Air® equipment parts. Get OEM parts like casters for mobile equipment and stainless steel clips for shelving. Put your Beverage-Air® equipment back in excellent working condition at an affordable price!
For additional information and specifications about Wasserstrom's equipment parts, please contact our Customer Service department at 1-877-425-8906.
More
Beverage Air® Equipment Parts
Buy Beverage Air® equipment parts online at Wasserstrom.com today. Get all the parts and accessories you need for Beverage Air® milk coolers and Beverage Air® undercounter refrigerators and merchandisers.
Order Your Beverage Air® Replacement Parts and Accessories
Order Beverage Air® equipment parts and accessories today, and have your Beverage Air® parts arrive within a few days. Ordering online is easy and fast, with more items shipped out in one to two business days. If you have any questions about our collection of Beverage Air® equipment parts, or would prefer to place your restaurant supplies order by phone, please contact Customer Service.