Winter is coming, so let's talk soup.
It's the time of year when commercial foodservice operations need to look ahead and prepare for fall and winter appetites — and soup is trending upwards.
In this article, we will first discuss the current trends propelling soup forward. After which, we will take a closer look at the best equipment solutions to use in your commercial kitchen.
Why Is Soup Hot Right Now?
Soup is a beloved dish served all around the world as well as a comfort food with near universal appeal. Here are several trends currently catapulting the soup space forward in our industry.
Ready to Eat and Deliverable
Globally, ready-to-eat foods are very popular and continue to trend upwards. Soup helps support this trend. It's an excellent dish for delivery because it travels well and is easy to carry. And as opposed to some fried foods, soup reheats beautifully. A ready-to-eat soup operation is also the perfect opportunity to diversify your menu in the colder months of autumn and winter.
Soup is even easier to transport with a quality catering bag that has perfectly sized compartment dividers to keep your soup containers upright and are insulated for temperature retention.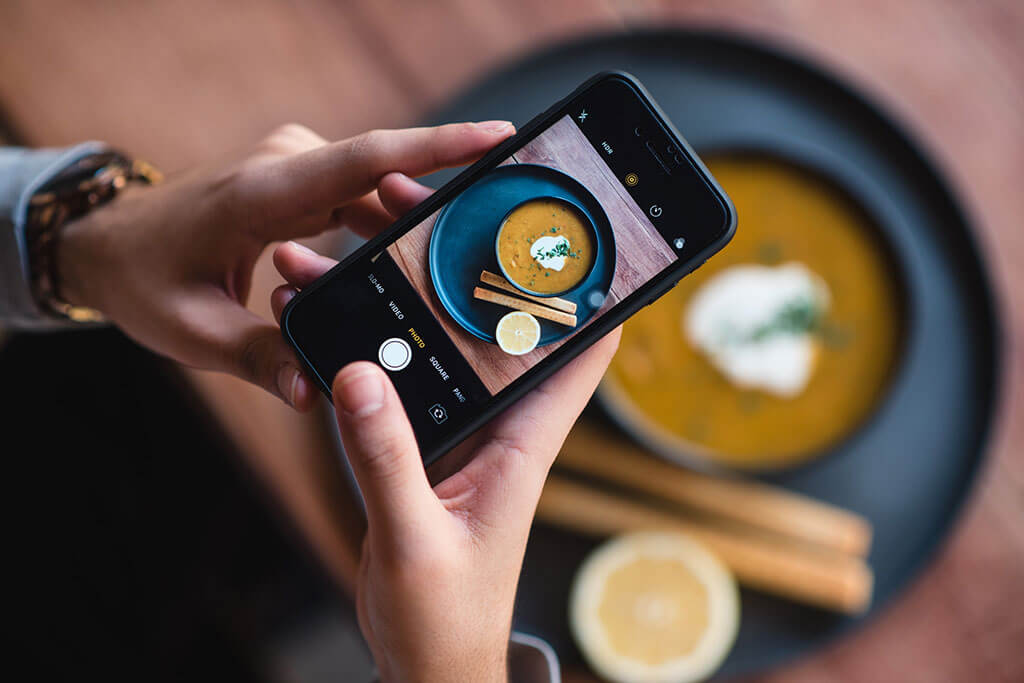 Fresh Water: An Engangered Commodity
A clean, potable water supply has become a challenge for some areas of the United States. There are many contributing factors, including:
Climate change
A lack of mindful governance and leadership
Unchecked pollution
These are just a few of the challenges that further complicate the issue. Depending on the area you live in, water can also be expensive and prices are rising. Induction warmers and rethermalizers do not use any water, therefore making them drought-proof and the perfect equipment choice for soup preparation with water conservation in mind. But more on that later.
Better Choices for a Healthier Tomorrow
With a pandemic raging across the globe, many individuals have made preventative health a priority. Exercise and nutrition are top of mind, and people have reevaluated their lifestyles to incorporate more healthy choices. Soup supports this health trend, while simultaneously supporting the comfort food trend, a rare combination.
Healthy soup options, including gluten free, vegetarian, and organic recipes, develops customer loyalty for your foodservice business. Your customers will come to rely on you to support their healthy lifestyle while enjoying the comfort of a hot, rich bowl of flavor.
Soup Is a Money Saver
Offering soup in your establishment is a way to lower food cost and labor. Creative chefs love the opportunity to productively use all of the kitchen "extras" to create something extraordinary. Using extra ingredients that would otherwise be thrown away to make soup or stock reduces waste while increasing profits.
Employees are hard to come by these days. However, one good chef can whip up a satisfying batch of soup, after which, little labor is required. A less skilled employee simply needs to dish it out with a quality, portion-control ladle or pack it in a to-go container. Likewise, soup is an excellent self-service addition to your establishment.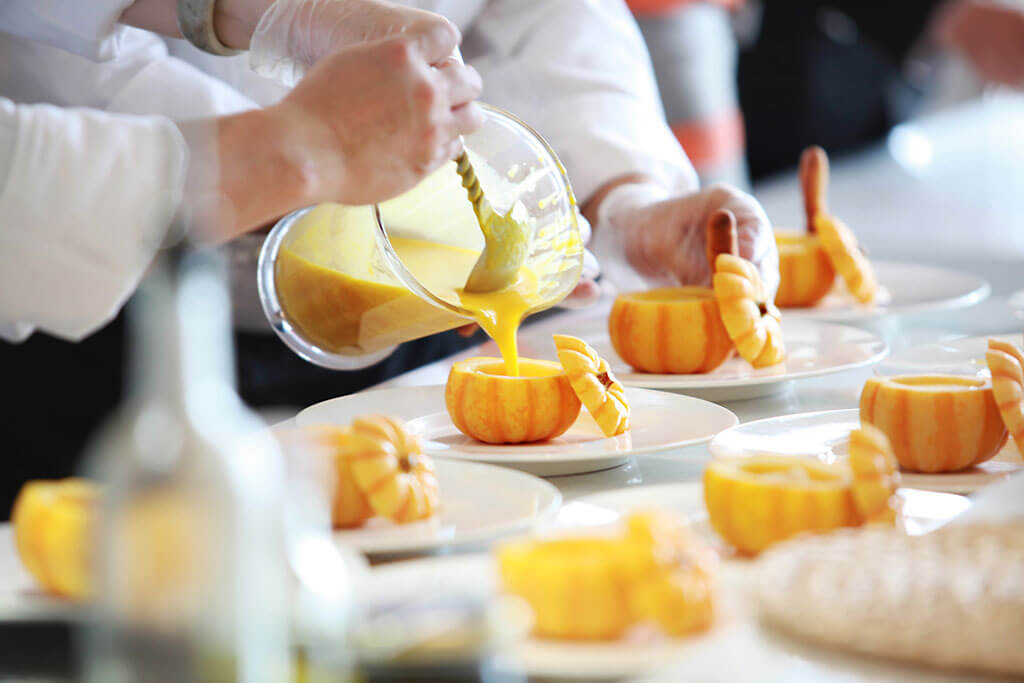 Commercial Soup Equipment Basics
Dedicated soup kettles are generally split into two groups – warmers and rethermalizers. A warmer keeps hot food hot. In contrast, a rethermalizer takes chilled prepared foods and makes them hot. To be considered a rethermalizer and receive NSF certification, it must heat a chilled product (35° F) to 165° F in under 90 minutes.
Rethermalizers can be used as warmers, but warmers cannot be used as rethermalizers. Knowing the difference between the two and what you need for your restaurant will help you make the best purchasing decision. Some questions to ponder when purchasing a soup warmer or rethermalizer include:
Do you have a preferred control style?
Are you reheating or keeping food warm?
What are your energy requirements?
What is your expected volume?
Control Styles: Infinate or Thermostatic?
Soup kettles operate with two different methods of control: thermostatic and infinite. Thermostatic controls allow chefs to adjust soup kettles to a specific temperature. Once the kettle reaches its specific setting, it will regulate the heat to maintain that temperature. Infinite controls, on the other hand, use timed controls to heat products. Rather than having a set temperature, infinite controls are constantly applying heat to the inset.
Energy Requirements and Volume
Energy requirements and volume go hand in hand. Before making a purchase, we recommend figuring out how many soup kettles you would like for your commercial kitchen. Likewise, it's vital to be aware of the wattage your outlets can handle.
Featured Soup Equipment Solutions
Vollrath has the right soup equipment for every commercial kitchen. Read on to find out which instrument is right for your foodservice operation. You'll also revisit the difference between warmers and rethermalizers, learn about the benefits of induction, and find out which machine to buy if your kitchen's electrical capabilities are sub-par.
Cayenne Model 2000
The Vollrath Cayenne Model 2000 Warmer does exactly what it was designed to do: It keeps hot food hot, reliably and efficiently.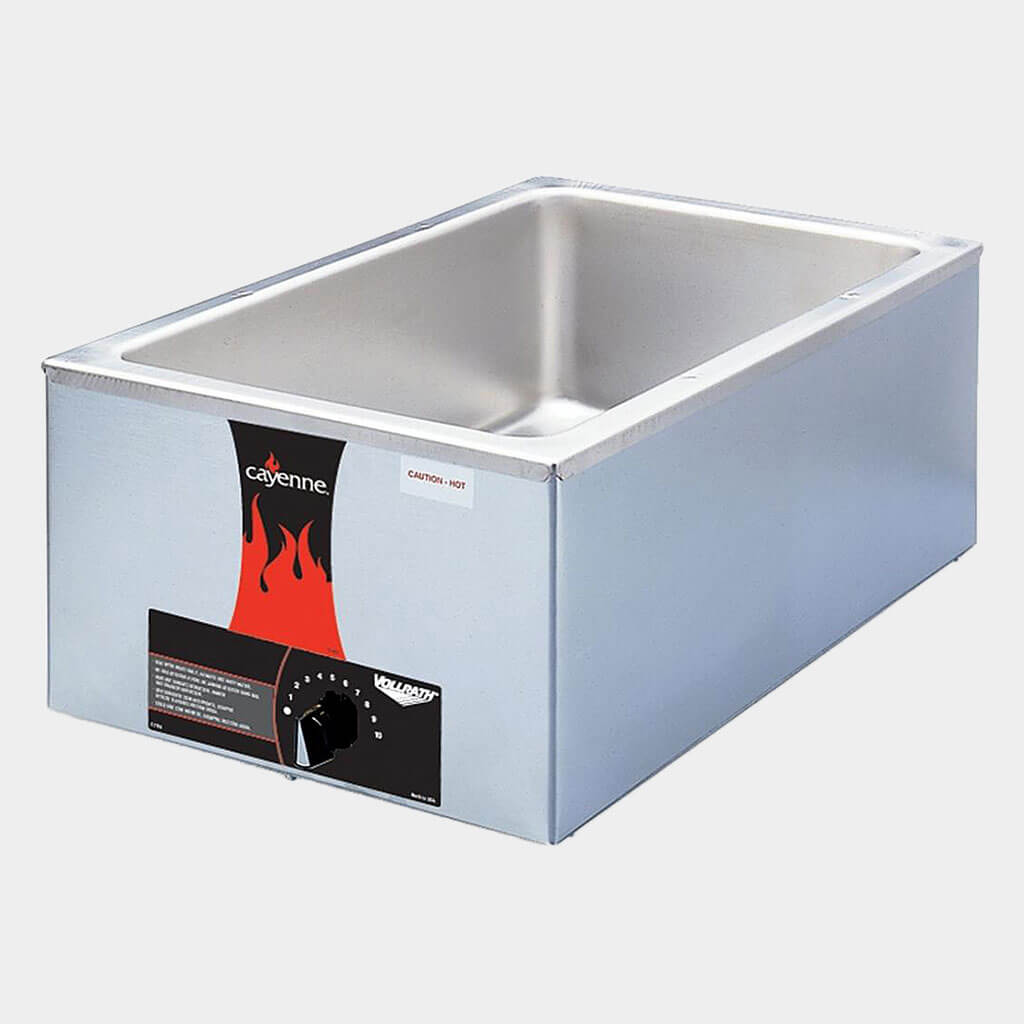 This proven design uses a 6 ½" deep stainless-steel waterbath with its heating element below the well; a system that keeps your hot food at its desired temperature. The Cayenne Model 2000 Warmer is also a flexible system; the user can mix and match templates and multiple insets for customized service.
Although this model only has one temperature control for soups, it is very efficient at keeping your creations piping hot. As a bonus, the 300 series stainless steel is extremely durable and easy to clean!
Cayenne Nitro Rethermalizer
As we've discussed, a food warmer simply keeps hot food hot. A rethermalizer, however, can take cold, prepared food and safely heat it through the "danger zone". The Cayenne Nitro Rethermalizer has enough power to bring food from a chilled state up to 165° F and maintain it at 150° F including soup, chili, sauces and much more.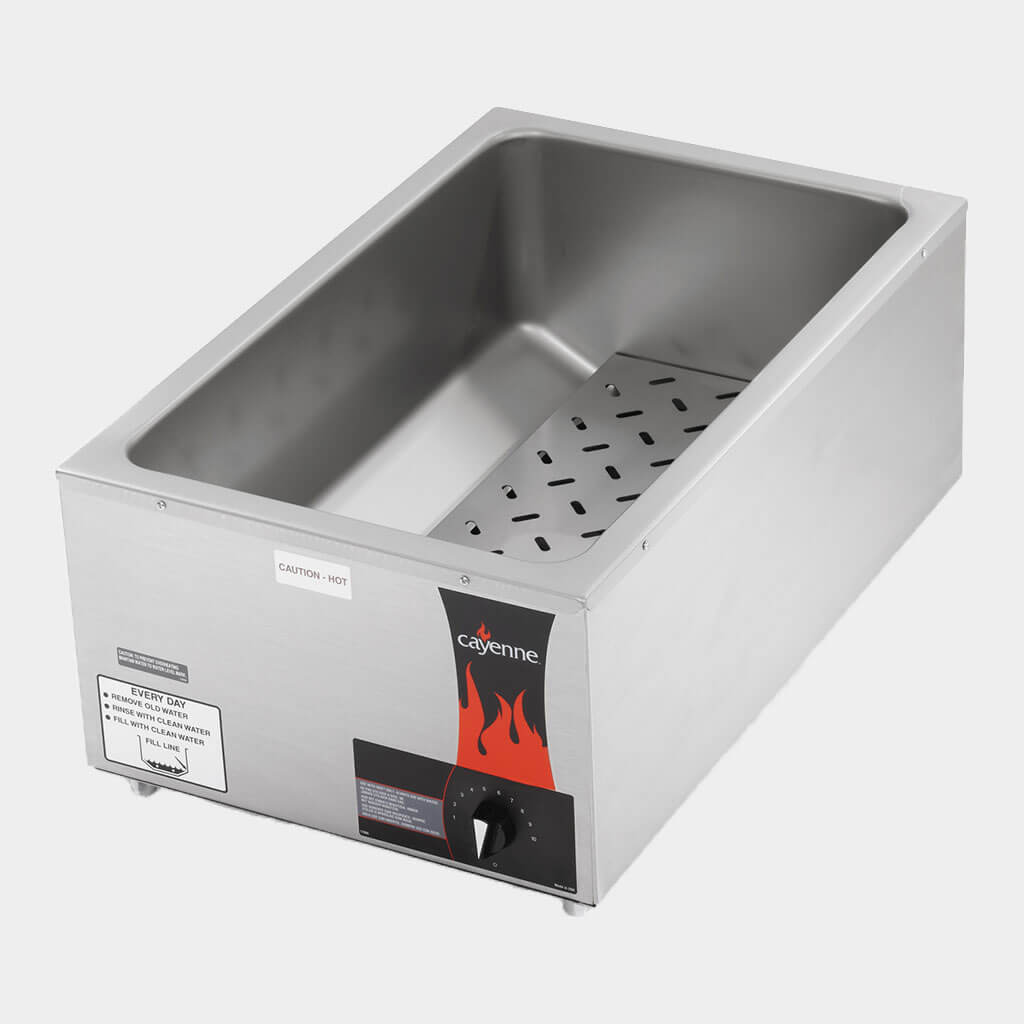 The Cayenne Nitro Rethermalizer by Vollrath is a 1440-watt unit that packs a punch. Its ability to heat food quickly comes from building a heating system directly into the stainless steel well. This design put the heating element in direct contact with the water which is the most efficient way to pull up the heat.
This energy-efficient, direct-contact heating element concentrates energy into the well, and the heavy-duty bulb and capillary thermostat both have overheat protection to aid in extending the long life of your unit. Additionally, the well accommodates full or fractional size food pans providing customization options.
Cayenne Countertop Food Warmer
This 700-watt countertop warmer is the perfect soup solution for commercial kitchens that need to conserve amps and energy. The machine's heating element is in direct contact with the water resulting in the most efficient heat transfer possible.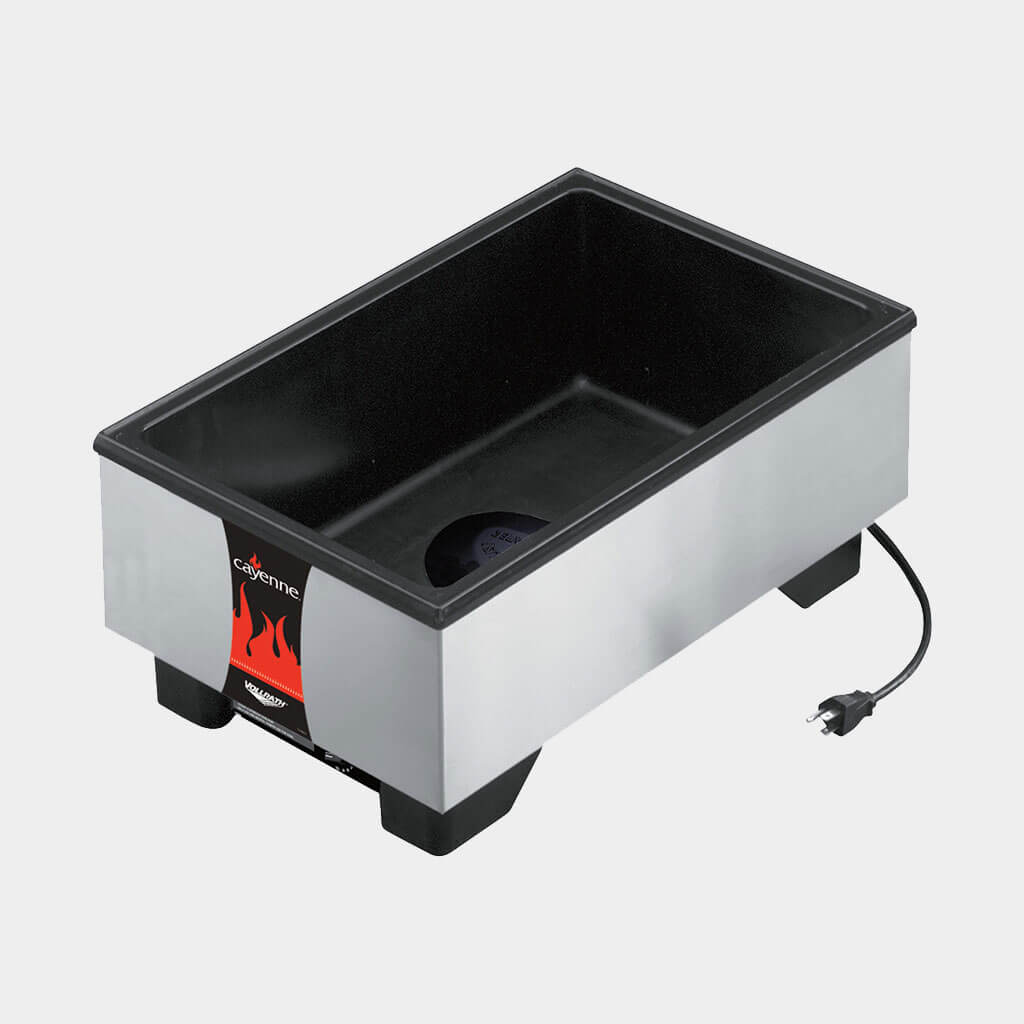 The Cayenne Countertop Food Warmer by Vollrath is different than the Cayenne Model 2000 in that it utilizes a direct contact heating system. At 700 watts, it doesn't require too much power for kitchens with limited available amperage, while still heating soup efficiently and consistently at a low operating cost. Additionally, the capillary tube thermostat supplies power only when it is needed, which further reduces operating cost.
This warmer's brushed stainless-steel exterior is sleek, clean, and looks great on any countertop. Its durable thermoset fiber-reinforced resin well is built to last and accommodates 4" deep full-sized pans.
Mirage Countertop Induction Rethermalizer
With a myriad droughts and service costs rising, this unit is ideal for commercial kitchens that wish to avoid the hassle of water altogether.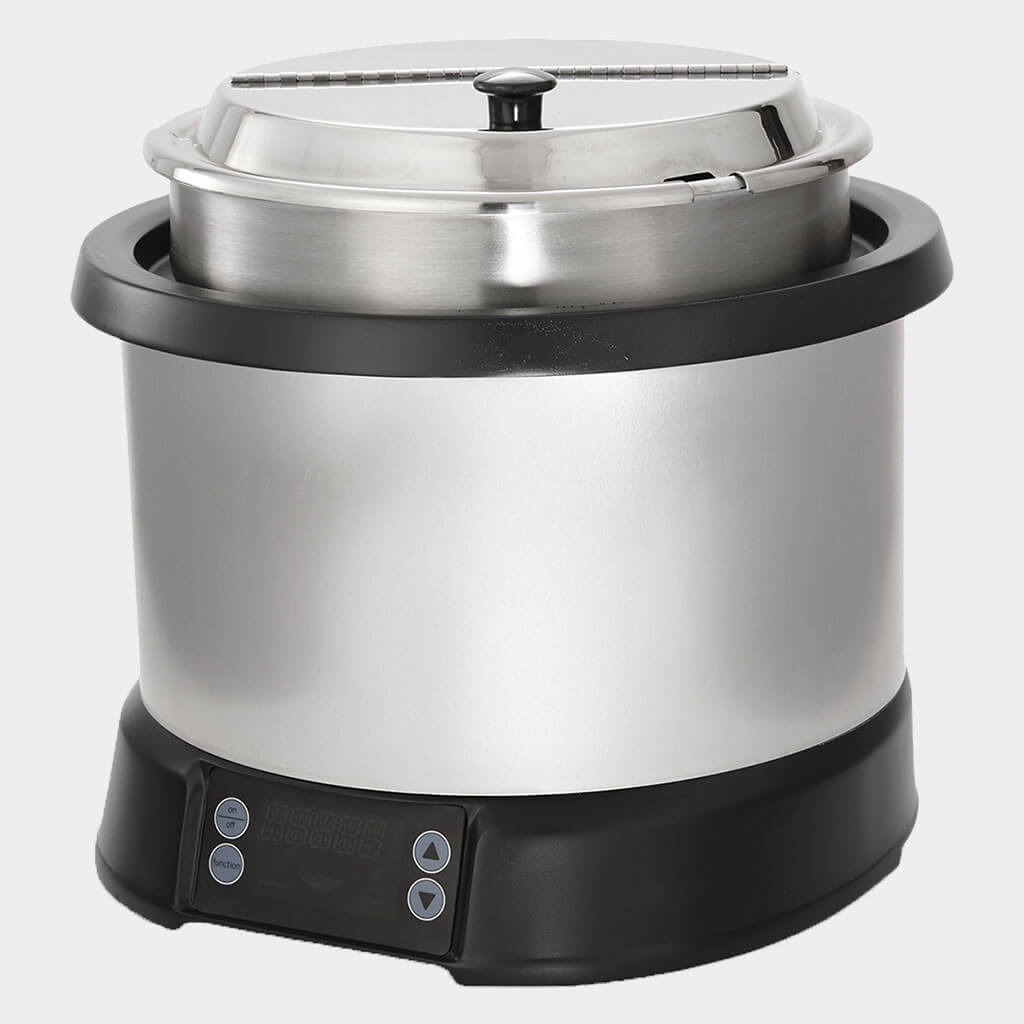 Aside from water shortage issues, this induction unit eliminates the daily tasks associated with steam units. These chores include putting water in the pot, preheating, monitoring water levels, and dumping the water at the end of the day.
Induction heating is very reliable and even. The heating induction coils surround soup on the bottom and the sides. Additionally, this unit offers superior temperature control because your staff can warm using single, repeatable degrees that anyone can program.
This Mirage Induction Rethermalizer uses three points within the pot to measure temperature. If at any time one of those points differ more than a couple degrees from the other points, this unit will signal to you to stir the soup.
Induction heating may be an investment compared to steam units. However, the precise temperature control keeps soup and other food from burning. Preventing soup from burning will significantly increase your yields thereby bringing in more money and improving your commercial kitchen's bottom line.
Moreover, many chefs swear by induction heating because food just tastes better. In the case of soup, there will be no dark rings around the top because of the lack of steam. Your soup won't overheat. The flavor won't burn or turn your once colorful soup brown and uneven.

Mirage Drop-In Induction Rethermalizer
The Mirage Drop-In Induction Rethermalizer mirrors the countertop version in almost every way. Its precise temperature control and always-even heating system will keep colorful, extraordinary soups hot and fresh for your customers. The only difference is, this unit drops into a counter for a clean look and to save space in your commercial kitchen.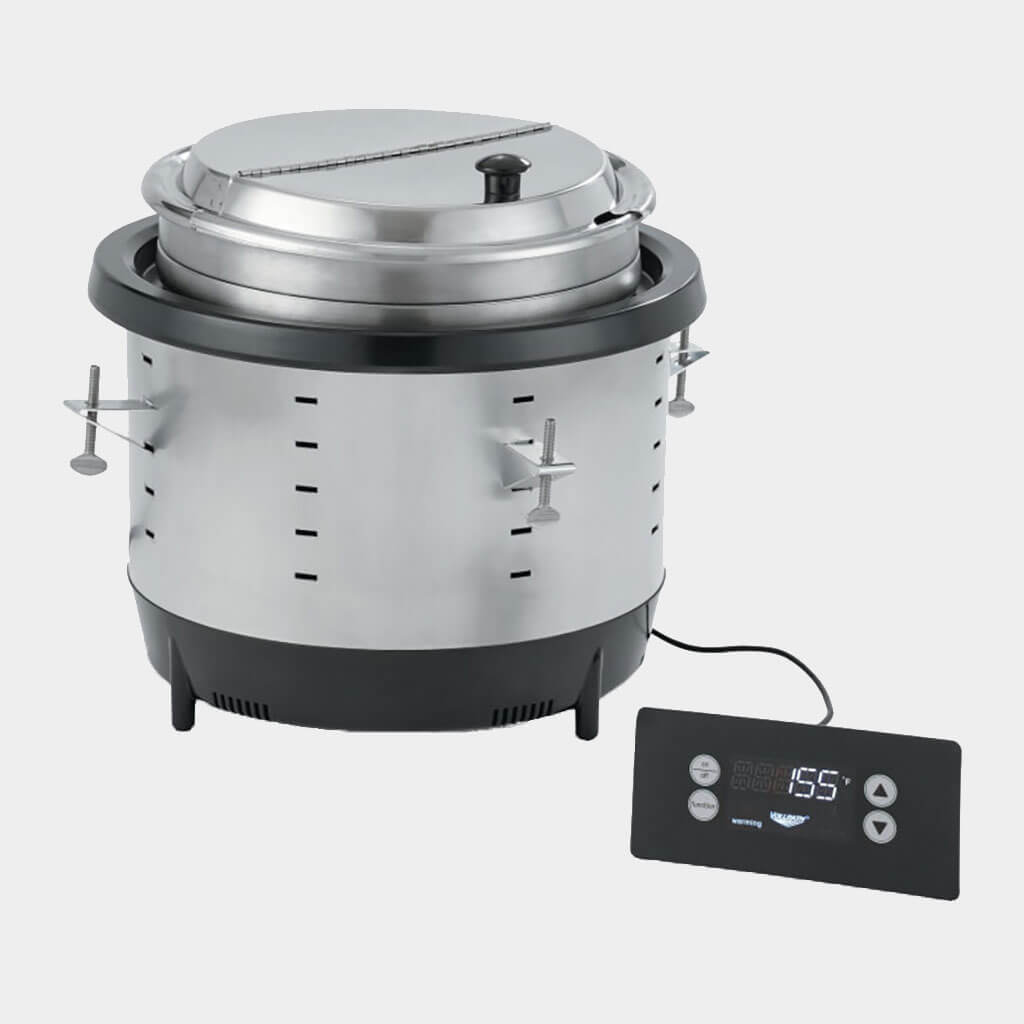 This unit is easy to drop into a counter. Since there is no water to contend with, there is nothing to plumb in or drain out. Despite induction units having a heavier price tag than steam units, your restaurant will immediately save on installation costs. And as an added bonus, you'll save on utility costs because the unit does not use any water.
With its simple drop-in controls, using the Mirage Drop-In Induction Rethermalizer is easy. Likewise, it is an excellent investment for your commercial foodservice establishment and a win-win for you and your customers.
About Vollrath
There's nothing like eating a steaming hot bowl of soup on a wintry day, but behind every bowl of comfort is the artistic process of creating it. From cooking and presenting, to serving into the hands of others, Vollrath can provide you with the tools to frame every masterpiece of flavors.
For nearly 150 years, Vollrath Foodservice has been on a mission to improve how people experience a meal, no matter where it's served. Spark your imagination and fuel your creative spirit with Vollrath.