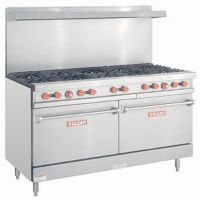 Vulcan Equipment Parts, Vulcan Replacement Parts, and More Vulcan Parts!
Shop for Vulcan repair parts and replacement parts at Wasserstrom. Find Vulcan range parts, oven parts, pasta cooker parts, fryer parts, and more Vulcan equipment parts. Find gas valve knobs, wire mesh baskets, spider grate burners, and more parts for all of your Vulcan appliances. Get the original equipment manufacturer parts that will help you repair your Vulcan equipment to top-notch condition!

For additional information and specifications about Wasserstrom's equipment parts, please contact our Customer Service department at 1-877-425-8906.