Vulcan Cook and Hold Units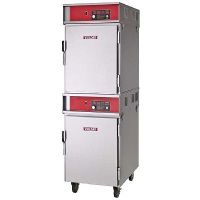 Vulcan Cook and Hold Units Vulcan low-temperature Cook & Hold ovens are the key to reliability, durability, and great results. Air gently circulates the cabinet so food bakes evenly, the lower temperature helps food stay moist, and the result tastes delicious.

For additional Large Equipment information or specifications, please contact our Customer Service department at 1-877-425-8906.