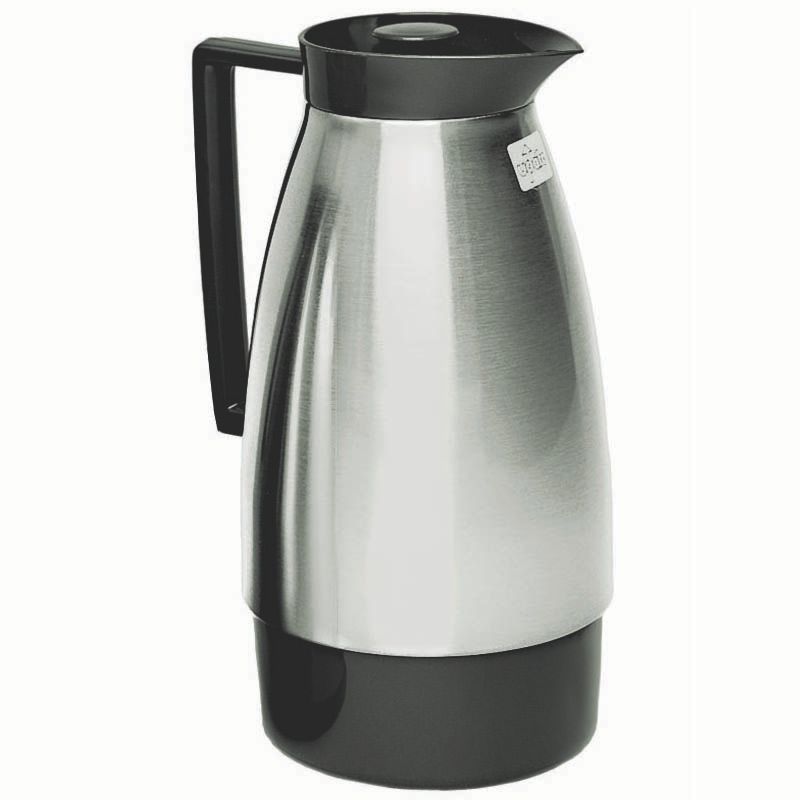 Update International UD1000NT Vacuum Insulated Autopour Server
Item #: 215641
Model #: UD1000NT
Manufacturer:
Update International
This product is currently not available.
This 33 Oz. carafe has a brushed nickel finish and is vacuum insulated to keep liquids hot and ready to serve. The Autopour lid is easy to use, just push it in and pour. When you are finished it seals itself.