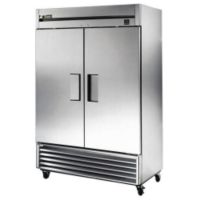 True Replacement Parts, True Repair Parts, and More True Parts!
Shop for OEM True replacement parts and repair parts. Refrigerator parts, freezer parts, merchandiser parts, beer dispenser parts, and more parts for your True appliances. You will find parts like shelf clips, door gaskets, casters, wire shelves, remote condensers, manifolds, evaporation coils, motors, ballasts, lamp shields, baskets, and more parts. Get all of the repair and replacement parts for your True equipment at Wasserstrom!

For additional information and specifications about Wasserstrom's equipment parts, please contact our Customer Service department at 1-877-425-8906.