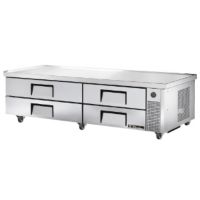 True Chef Bases Every chef wants one! So get yours today at an affordable price right here. Wasserstrom has a great selection of True® chef bases,
sandwich prep tables
, and
pizza prep tables
, all designed to make your kitchen more efficient.

For additional Large Equipment information or specifications, please contact our Customer Service department at 1-877-425-8906.