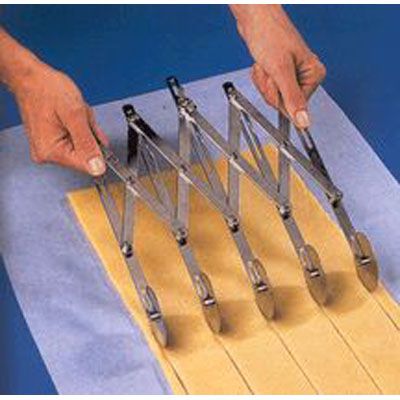 Thermohauser 50002.68805 S/S Expandable 5-Wheel Dough Wheel
Item #: 583103
Model #: 50002.68805
Manufacturer:
Thermohauser Of America
This product is currently not available.
This Thermohauser Dough Wheel is a great way to evenly cut dough for a variety of applications. It is made from stainless steel and includes five 2.13" diameter wheels. It is expandable and allows for a maximum wheel distance of 5".
Availability
Usually Ships Within 3 Weeks