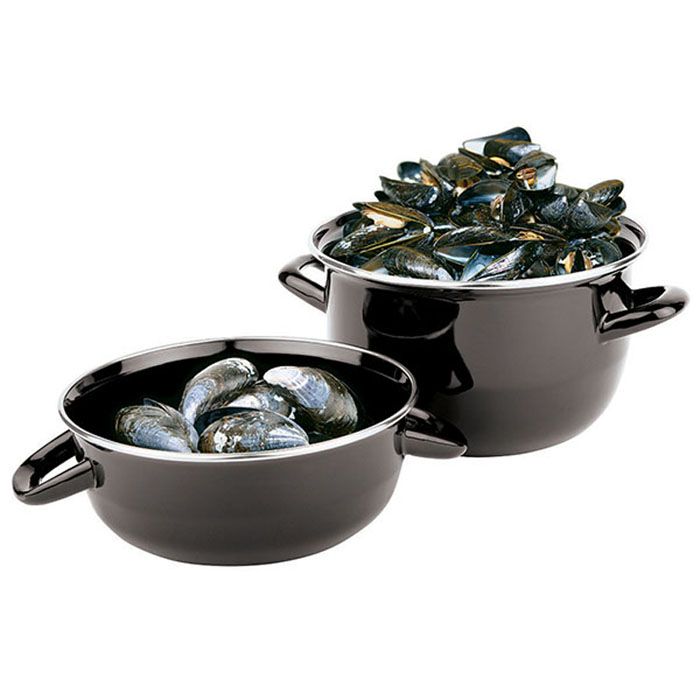 Paderno® 42414-10 Black Enamel Steel 2.2 Pound Mussel Pot Set
Item #: 6025627
Model #: 42414-10
Manufacturer:
Paderno World Cuisine
This product is currently not available.
This mussel pot set from Paderno® has a capacity of 2.2 pounds and is made of black enameled steel with a stainless steel rim. It includes two pots and is ideal for service from the kitchen to the table. The upper part serves as a lid.