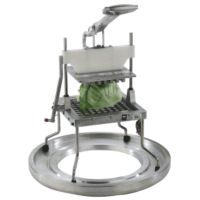 Lincoln Redco® Replacement Parts and More Lincoln Redco Repair Parts!
Lincoln Redco repair parts and replacement parts at Wasserstrom. Shop for Lettuce King® parts, Wedgemaster® parts, Onion King® parts, and more Lincoln Redco equipment parts. Find blade assemblies, replacement legs, handles, and more parts for your Lincoln Redco smallwares. Get the original equipment manufacturer replacement parts for your Lincoln Redco appliances to working order at a reasonable price!

For additional information and specifications about Wasserstrom's equipment parts, please contact our Customer Service department at 1-877-425-8906.