Dishers & Dippers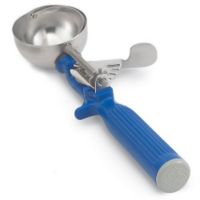 Dishers & Dippers Stainless steel dishers,
ice cream dippers
, colored dishers,
thumb-action dishers
, squeeze dishers, & more dishers. At Wasserstrom, get aluminum ice cream dippers & dip up perfect scoops of creamy flavor-bursting ice cream. Great for portion control, dishers dish out the perfect amount every time reducing waste. Shop for your stainless steel color coated disher today.
Product List
Item #: 289899

Model #: 47139

By: Vollrath

Sold As: Each