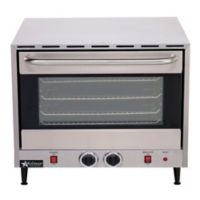 Conveyor and Convection Ovens
Shop Wasserstrom.com for Ultra-Max®, and Turbo-Max™ ovens from Star®. We have floor and countertop ovens, large and small ovens. So whatever your business needs, Wasserstrom has the Star® oven for you.

For additional Large Equipment information or specifications, please contact our Customer Service department at 1-877-425-8906.