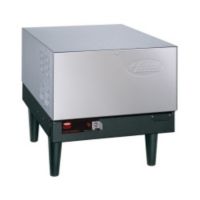 Electric Booster Heaters, Booster Gauges, and more Booster Heating Equipment!
Give your water heater a boost with industrial booster heaters and compact booster heaters. Minimize heat loss, flash dry dishes, and sanitize your tableware with Wasserstrom's Booster Heaters. Find high temp booster heaters and other commercial booster heaters from top manufacturers like Jackson. Make your dishes sparkle with extremely efficient booster heaters!
For additional Large Equipment information or specifications, please contact our Customer Service department at 1-877-425-8906.