Amana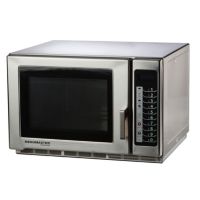 Amana Shop for commercial high speed combination ovens, low volume microwaves, medium volume microwaves and high volume microwave ovens from Amana, they manufacture microwaves for restaurants of any volume.
Menumaster®
and Amana Commercial are two of the most respected and recognized brands in the foodservice industry.
For additional Large Equipment information or specifications, please contact our Customer Service department at 1-877-425-8906.