Engineering / Design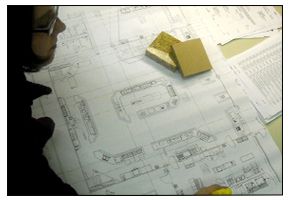 At Wasserstrom, we have dozens of fully certified design and mechanical engineers experienced in the implementation of equipment and fixtures for the foodservice industry and beyond. We are known for combining our engineering expertise with current trends in the marketplace, to create inviting, efficient products that fit the footprint of your operation.
Floor plan/layout
From even the roughest drawings, we can create plans that combine the most efficient space planning with equipment specifically engineered for its environment. We study traffic flow and know how to maximize the impact of your products and presentations. And we integrate food safety into every step of our design plan.
Product/R&D
Utilizing the best technology to support the customer
Pro-engineer software to virtually build each item before material is cut
All equipment and fixtures designed by engineers who have actually built our equipment
Forward thinking to develop the most innovative ways to build products, not simply building the way we always have
All products are NSF, NSF 7 and/or ETL approved